Always avoid flying over Pakistan, says IAF on denial of airspace
According to the IAF, the very prospect of Pakistan denying airspace does not arise since IAF aircraft does not fly over the neighbouring country as per standard operating procedure
New Delhi: The Indian Air Force (IAF) on Wednesday rejected reports which claimed that Pakistan had denied airspace for NDRF aircraft carrying aid for Turkey earthquake victims.
According to the IAF, the very prospect of Pakistan denying airspace does not arise since IAF aircraft does not fly over the neighbouring country as per standard operating procedure.
"Our aircraft don't fly over Pakistan as this is our standard operating procedure. Our planes take a longer route by flying from the Gujarat side to avoid Pakistani air space while going towards Europe or West Asia," an IAF official was quoted as saying by ANI.
The issue came up for clarification after speculations started that Pakistan has denied air space to Indian Air Force for sending relief material to Turkiye and Syria.
These two countries have suffered massively due to earthquakes which have killed thousands of people there.
India is extending its support to Turkey through the ongoing crisis after the earthquake that jolted the country on Monday. The IAF has, so far, sent four aircraft to Turkiye with relief material, National Disaster Response Force, and a military field hospital from Agra.
The Indian Air Force (IAF) has also despatched a C-130 Super Hercules aircraft with medical supplies to Syria but no personnel would be deployed there for relief operations in view of the ongoing security situation there.
Ministry of External Affairs Spokesperson Arindam Bagchi tweeted that IAF had also dispatched the field hospital to Turkey to establish a 30 bedded medical facility. Its first component has left on C17 with a 45-member medical team, including critical care specialists and surgeons. Also has an X-ray machine, ventilators, OT, and other equipment.
According to a statement released by the Prime Minister's Office (PMO) on Monday, a meeting was conducted where it was decided that the NDRF's search and rescue teams, medical teams, and relief supplies would be sent out right away in collaboration with the Turkish government.
Several other countries have come forward to aid and assist Turkey after a massive earthquake shattered lives in the country.
Turkey's death toll rose to at least 3,549 people on Tuesday. At least 22,168 were injured.
At least 100 aftershocks measuring 4.0 or greater have occurred since the 7.8 magnitude earthquake struck southern Turkey on Monday morning local time, the US Geological Survey said.
Read all the Latest News, Trending News, Cricket News, Bollywood News,
India News and Entertainment News here. Follow us on Facebook, Twitter and Instagram.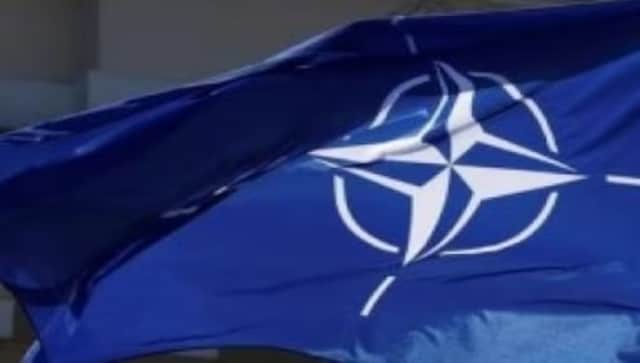 World
The vote, which paved the way for the country's NATO accession and provides the necessary legal framework, passed with 269 votes in favour and 37 against, with 43 MPs not attending in Sweden's 349 seat parliament
World
In the statement, released by the White House, National Security Advisor Jake Sullivan said, 'The United States welcomes President Erdogan's announcement that he will send Finland's NATO accession protocols to the Turkish Parliament and looks forward to the prompt conclusion of that process'
World
One poll released on the first official day of campaigning showed the 69-year-old trailing his secular rival by nearly 10 percentage points in the May 14 presidential and parliamentary vote