All you need to know about the Ferguson-Michael Brown shooting
Here's a look at key elements of the shooting of Micheal Brown in Ferguson, Missouri and the unrest that followed:
Ferguson, Missouri: Protesters have gathered daily, with some crowds turning violent, since a police officer fatally shot 18-year-old Michael Brown on 9 August in the St. Louis suburb of Ferguson. Here's a look at key elements of the shooting and the unrest that followed:
The Latest: Pathologists hired by Brown's family to conduct a second autopsy found that he was shot at least six times, including twice in the head. They said a bullet wound to Brown's right arm may indicate his back was turned or that his hands were raised, as witnesses have suggested, but that "we don't know."
Missouri Gov. Jay Nixon called in the National Guard to "help restore peace and order" in Ferguson just hours after police again used tear gas to disperse protesters. Authorities said they were responding to reports of gunfire, looting, vandalism and protesters who hurled Molotov cocktails. But Nixon also lifted a neighborhood curfew he'd implemented two days earlier.
The Shooting: Police have said the officer was pushed into his squad car, then physically assaulted during a struggle over his weapon. At least one shot was fired inside the car. The struggle then spilled onto the street, where Brown was shot multiple times. Brown was unarmed.
But his friend, Dorian Johnson, told reporters that the officer ordered him and Brown out of the street, then tried to open his door so close to the pair that it "ricocheted" back, apparently upsetting the officer. Johnson said the officer grabbed Brown's neck and tried to pull him into the car before brandishing his weapon. He said Brown started to run and the officer pursued him, firing multiple times. Johnson and another witness said Brown had his hands raised when the officer fired.
The Unrest: Protesters have gathered nightly since Brown's death, with some resulting in people looting stores, damaging buildings or vandalizing property. Police have used tear gas and smoke bombs, and some people hurled Molotov cocktails and rocks at officers. Officers from multiple departments in riot gear and military equipment have clashed with protesters, who often chant, "Hands up, don't shoot."
Along with calling in the National Guard, the governor has put Missouri State Highway Patrol Capt. Ron Johnson, who is from the Ferguson area, in charge of overseeing the protests.
The Police Tactics: The initial police response drew heavy criticism from around the nation. Critics said it was part of a law-enforcement trend toward more aggressive weapons and tactics. The American Civil Liberties Union in June released a report stating that police were overwhelmingly relying on SWAT raids — involving the use of assault rifles, battering rams and flash-bang grenades — for routine work such as searching for small amounts of drugs and serving warrants.
The Investigation: At the request of Ferguson police, Brown's death is being investigated by St. Louis County police. The FBI also has opened an investigation into possible civil rights violations. According to the Highway Patrol, 40 FBI agents started going door-to-door in the neighborhood on Saturday, talking to people who might have seen or have information about the shooting.
Associated Press
Arts & Culture
Police reports of anti-Asian hate crimes in 26 big US cities and counties shot up 146 percent last year, while hate crimes overall rose 2 percent, according to California State University, San Bernardino's Center for the Study of Hate and Extremism.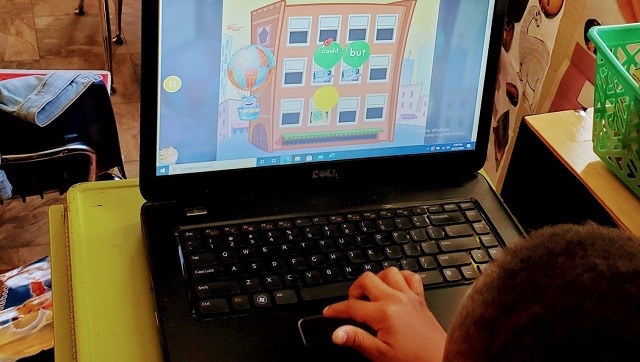 Lifestyle
Even before the pandemic, concerns about racially hostile environments contributed to large numbers of Black parents turning to homeschooling.
Fwire
Dennis Aogo published a screenshot of Lehmann's WhatsApp message asking whether Aogo was "actually your quota Black person."