All you need to know about LeT terrorist Zaki-ur-Rehman Lakhvi
An anti-terror court in Pakistan granted bail to Zaki ur Rehman Lakhvi. The decision of the court comes just a day after 142 people were killed in Peshawar.
"He is a jihadi, he does this for jihad."
This is what the main accused of 26/11 Mumbai terror attacks Ajmal Kasab told the investigating officers about his Zakki Chacha aka  Zaki-ur-Rehman Lakhvi. Lakhvi, the operational head of the banned Laskhar-e-Taiba, was one of the key planners of the Mumbai attack that killed 166 people.
Nine of the terrorists involved in the attack were killed by Indian security forces. The only surviving attacker, Ajmal Kasab, was hanged after conviction by a trial court that was confirmed and upheld by higher courts in India.
On Thursday, an anti-terror court in Pakistan granted bail to the mastermind. The decision of the court comes just a day after 142 people, including over 100 schoolchildren, were killed in an army school in Peshawar. Prime Minister Nawaz Sharif had even vowed to root out terrorism from the country.
The bail granted to Lakhvi puts the relationship between Pakistan and India's under immense pressure. Things are hardly conducive for a peaceful dialogue with constant border violations.
According to the court, Lakhvi was granted bail as the prosecution was unable to provide evidence against him. Lakhvi was lodged at Aadiyala prison in Rawalpindi and had applied for bail on Wednesday, according to an NDTV report.
The FIA (Federal Investigation Agency) prosecutor disagreed with the bail request, however advocate Rizwan Abbasi, the lawyer representing Lakhvi stood before the court as the bail was approved, the Dawn reported.
The seven accused - Lakhvi, Abdul Wajid, Mazhar Iqbal, Hamad Amin Sadiq, Shahid Jameel Riaz, Jamil Ahmed and Younis Anjum - are facing trial at the Adiala Jail in Rawalpindi.
Lakhvi's bail, therefore just makes things worse at this point.
Born in born in the Okara district of Pakistan, 54-year-old Lakhvi organised four training camps to train terrorists to launch an attack as massive as 26/11.
According to a report in The Independent, American officials had said that Lakhvi, who is on NIA's most wanted list, carried military operations in Chechnya, Bosnia, Iraq and South-east Asia.
In 2009, Pakistan for the first time accepted that parts of the 26/11 attacks was plotted on Pakistani soil. Adviser to the Prime Minister Rehman Malik had announced that Lakhvi was under investigation and in custody of the Pakistani officials.
In November the same year, the anti-terrorism court formally charged seven suspects, including Lakhvi, with planning and helping execute the Mumbai attacks.
The Independent report quoted the officials who said that Lakhvi's clear instruction for his operatives was to  "mount attacks in well-populated areas." The Lashkar co-founder also trained Azam Cheema — who was the plotter behind the 2006 Mumbai train bombings that killed more than 200 and left 700 injured.
Ajmal Kasab, the lone survivor, had told  investigators a lot about his 'Zakki Chachu.'
"I finished two-and-a-half magazines. Don't know how many I killed. Just kept firing. Zakki had told us to keep killing till we were alive."
Hafiz Saeed and Lakhvi divided 10 operatives in pair of five and told them about their targets in Mumbai, an article in The Indian Express noted. The control room was Karachi where Zakki Chachu watched the massacre on TV while giving instructions to his gunmen.
During interrogation, Kasab implicates Lakhvi and says that he took advantage of the poor background of the recruits and lured them saying jihad would get them 'izzat and paisa.'
Kasab had said that Lakhvi would give them motivational speeches once in a while. Kasab quoted Lakhvi at one place:
"You are Muslims. You have to get rid of poverty. Look at India. They have raced ahead of us. They kill your people. You have to wage jehad against India."
Find latest and upcoming tech gadgets online on Tech2 Gadgets. Get technology news, gadgets reviews & ratings. Popular gadgets including laptop, tablet and mobile specifications, features, prices, comparison.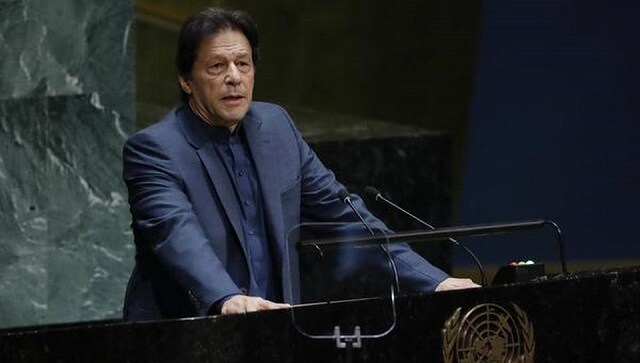 India
The First Secretary in India's Permanent Mission to the UN, Mijito Vinito, walked out of the general assembly hall when Imran Khan started his diatribe about India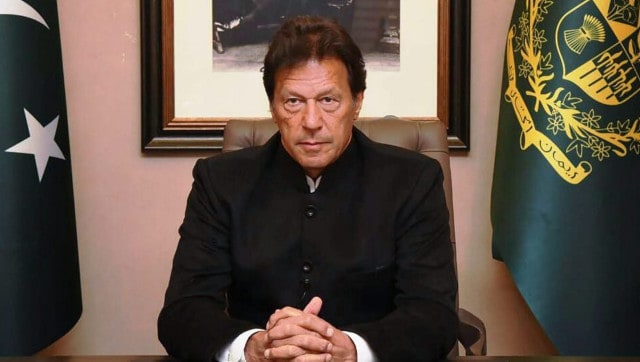 First Cricket News
The Pakistan Prime Minister said he wants to see Pakistan cricket belong where it should belong once its talent is properly groomed and there is a system to ensure only quality players come forward.
First Cricket News
England became the first country to hold international cricket matches during the pandemic, when they hosted the West Indies, Pakistan, Ireland and Australia between July and September.