All you need to know about ISIS, the group behind the Iraq crisis
The Islamic State of Iraq and the Levant (ISIL also known as ISIS), which dealt a spectacular blow to Baghdad's Shiite-led government by grabbing Iraq's second city Mosul, now poses a threat across the Middle East.
Known for its ruthless tactics and suicide bombers, ISIS has already controlled the Iraqi city of Fallujah for five months, and is also arguably the most capable force fighting President Bashar al-Assad inside Syria.
Its takeover of Mosul on Tuesday prompted the United States to voice deep concern about the "extremely serious" situation and warn the jihadist Sunni group poses "a threat to the entire region".
UN chief Ban Ki-moon's spokesman said he was "gravely concerned by the serious deteriorating of the security situation in Mosul".
ISIS is led by the shadowy Abu Bakr al-Baghdadi and backed by thousands of Islamist fighters in Syria and Iraq, many of them Westerners, and it appears to be surpassing al-Qaeda as the world's most dangerous jihadist group.
Western governments fear it could eventually emulate al-Qaeda and strike overseas, but their biggest worry for now is likely the eventual return home of foreign fighters attracted by ISIS and Baghdadi.
Among them are men like Mehdi Nemmouche, a 29-year-old Frenchman who allegedly carried out a deadly shooting on a Jewish museum in Belgium last month after spending a year fighting with ISIS in Syria.
The Soufan Group, a New York-based consultancy, estimates that 12,000 foreign fighters have travelled to Syria, including 3,000 from the West.
And ISIS appears to have the greatest appeal, with King's College London Professor Peter Neumann estimating around 80 per cent of Western fighters in Syria have joined the group.
Unlike other groups fighting Assad, ISIS is seen working towards an ideal Islamic emirate that straddles Syria and Iraq. And compared with al-Qaeda's franchise in Syria, Al-Nusra Front, it has lower entry barriers.
ISIL has also sought to appeal to non-Arabs, recently publishing two English-language magazines, having already released videos in English, or with English subtitles.
The jihadist group claims to have had fighters from the Britain, France, Germany and other European countries, as well as the United States, and from the Arab world and the Caucasus.
Much of the appeal also stems from Baghdadi himself – the ISIL leader is touted as a battlefield commander and tactician, a crucial distinction compared with al-Qaeda chief Ayman al-Zawahiri.
"For the last 10 years or more, (Zawahiri) has been holed up in the Afghanistan-Pakistan border area and hasn't really done very much more than issue a few statements and videos," said Richard Barrett, a former counter-terrorism chief at MI6, Britain's foreign intelligence service.
"Whereas Baghdadi has done an amazing amount – he has captured cities, he has mobilised huge amounts of people, he is killing ruthlessly throughout Iraq and Syria.
"If you were a guy who wanted action, you would go with Baghdadi," Barrett told AFP.
Baghdadi apparently joined the insurgency that erupted in Iraq soon after the 2003 US-led invasion.
In October 2005, American forces said they believed they had killed "Abu Dua," one of Baghdadi's known aliases, in a strike on the Iraq-Syria border.
But that appears to have been incorrect, as he took the reins of what was then known as the Islamic State of Iraq, or ISI, in May 2010 after two of its chiefs were killed in a US-Iraqi raid.
Since then, details about him have slowly trickled out.
In October 2011, the US Treasury designated him as a "terrorist" in a notice that said he was born in the Iraqi city of Samarra in 1971.
And earlier this year, Iraq released a picture they said was of Baghdadi, the first from an official source, depicting a balding, bearded man in a suit and tie.
At the time Baghdadi took over, his group appeared to be on the ropes, after "the surge" of US forces combined with the shifting allegiances of Sunni tribesmen to deal him a blow.
But the group has bounced back, expanding into Syria in 2013.
Baghdadi sought to merge with Al-Nusra, which rejected the deal, and the two groups have operated separately since.
Zawahiri has urged ISIS to focus on Iraq and leave Syria to Al-Nusra, but Baghdadi and his fighters have openly defied the al-Qaeda chief and, indeed, have fought not only Assad, but also Al-Nusra and other rebel groups.
Here is a timeline of the advance of the group, which has been facilitated by the internal conflict between the Sunni minority and the ruling Shiites:
2011
On December 22, four days after the US withdrawal from Iraq, a series of attacks in Baghdad, in which 60 are killed, is claimed by a branch of Al-Qaeda, the Islamic State of Iraq (ISI). Led by the shadowy Abu Bakr al-Baghdadi, ISI was set up after the US-led invasion in 2003.
The ISI is particularly influential in the provinces of Anbar, Nineveh and Kirkuk, where a jihadist insurrection inflicted heavy losses on US forces between 2003 and 2006, especially in Fallujah in Anbar province.
2012
Considering itself mistreated and sidelined from positions of power, Iraq's Sunni minority launches massive demonstrations which continue throughout 2013, especially in Anbar.
Fuelled by Sunni ire and the conflict in Syria, unrest reaches its worst point for five years, with 9,475 civilians killed in 2013 according to the non-governmental organisation Iraq Body Count.
On a daily basis, bombs devastate markets, mosques and even funerals. The jihadists attack prisons and army barracks.
Security forces try to react by breaking up Sunni camps and carrying out huge operations against the jihadists.
2013
Allied to some Sunni tribes and benefiting from the sprawling desert in the west to hide out, jihadists claiming allegiance to the Islamic State of Iraq and the Levant (ISIL), an offshoot of the ISI and which also operates in Syria, emerge in April.
2014
On January 2-4, jihadists take control of Fallujah and parts of Ramadi, and Baghdad faces losing control of major towns for the first time since the US invasion in 2003. Some 500,000 people flee the fighting, according to the United Nations.
Just before the April 30 legislative elections, the ISIL fights at the entrance to Baghdad and parades in broad daylight at Abu Ghraib some 20 kilometres (12 miles) from the capital.
On May 5, insurgents attack Samarra, 110 kilometres (70 miles) to the north of Baghdad, a symbolic city since an attack against a revered Shiite shrine in 2006 which sparked the sectarian war of 2006-2007. After fierce fighting, the army, helped by tribal members, retakes the city.
A month later jihadists attack the university of Anbar in Ramadi and targets in Mosul, the country's second biggest city and capital of Nineveh province.
On June 10, ISIL and other jihadists seize Mosul and take control of Nineveh province, sparking a mass exodus of some half a million people. It also overruns sections of the nearby provinces of Kirkuk and Salaheddin.
The authorities seem powerless faced with the jihadists' dazzling advance. Maliki offers to arm civilians who are prepared to take on the insurgents. Powerful Shiite cleric Moqtada al-Sadr, who led the once-feared Mahdi Army militia, calls for the formation of units to defend religious sites in Iraq.
Agencies
© 1994-2014 Agence France-Presse
Entertainment
David Attenborough's Netflix documentary, released a day ahead of World Environment Day, effectively conveys that the end is near through "scarily bleak figures and statistics"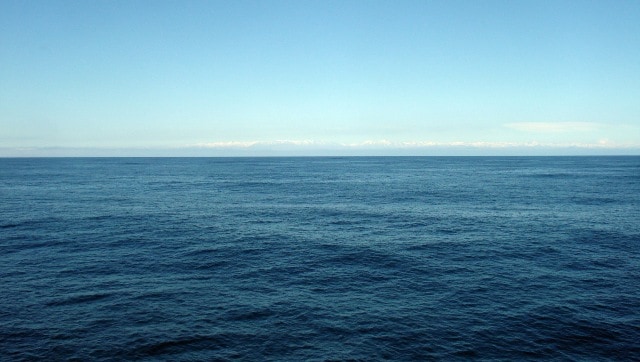 World
This year's theme is 'The Ocean: Life and Livelihoods', which focuses on the livelihood and life that oceans sustain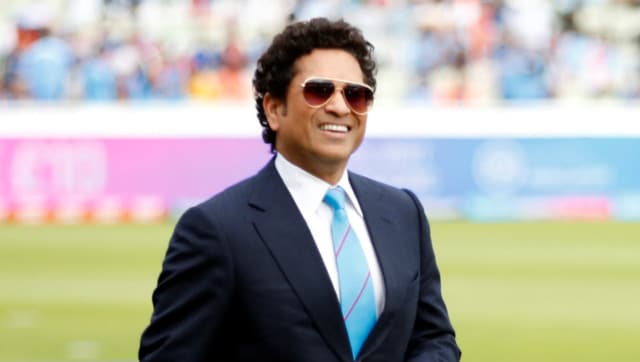 Sports
Calling 'nature' an evergreen technology that keeps us healthy and happy, Sachin posted a video on Twitter which shows him watering a field.