Al Qaeda's new branch in India not a threat, says US
The announcement by al Qaeda that it has formed a branch for operating in India is not an indication of the outfit gaining new capabilities, the US said
Washington: The announcement by al Qaeda that it has formed a branch for operating in India is not an indication of the terrorist outfit gaining new capabilities, the US on Friday said, asserting that it is committed to dismantling the group.
"We do not regard the announcement as an indication of new capabilities by al Qaeda, which has long been active throughout the region," Caitlin Hayden, spokesperson of the National Security Council at the White House, said.
"We have seen the reports of al Qaeda's new branch on the Indian subcontinent. The US remains committed to dismantling al Qaeda and ensuring that it never again poses a threat to the American people," she said in response to a question.
The US, she said, has robust counterterrorism partnerships in the region to combat al Qaeda's destabilising influence, to deny it safe haven, to counter violent extremism, and to build resilience against terrorist groups.
After the 2008 Mumbai terror attacks, co-operation between the US and India on counter-terrorism issues has increased significantly. This is expected to be one of the key topics of discussion between the two countries when Prime Minister Narendra Modi travels to Washington later this month to meet President Barack Obama.
"We have seriously degraded al Qaeda in the region, and will continue our efforts against the group and affiliates that pose a threat to the American people," Hayden said. The creation of the group called "Qaedat al-Jihad in the Indian Subcontinent" was announced by As Sahab, al Qaeda's official media outlet, in a lengthy video posted on social media sites including YouTube.
Al Qaeda is active in Afghanistan and Pakistan, but the group's leader Ayman al Zawahiri said 'Qaedat al-Jihad' would take the fight to India, Myanmar and Bangladesh.
PTI
India
Meanwhile, a slew of BJP leaders including JP Nadda, Rajnath Singh and Smriti Irani praised the prime minister's announcements and said the decisions showed the government's committment to the public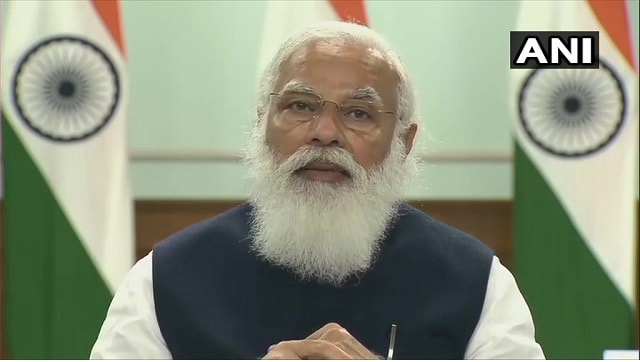 Sports
PM Modi was briefed that a total of 100 athletes have qualified for Tokyo Olympics across 11 sports disciplines and about 25 more athletes are likely to qualify, the PMO statement said.
India
The resounding success of the Aspirational Districts Programme is a testament to the efforts of the national, state and district level administrations