Al Qaeda in Yemen hit by drone strike and army advance | Reuters
ADEN/KUWAIT Dozens of fighters loyal to al Qaeda in the Arabian Peninsula (AQAP) were killed in clashes in southern Yemen on Saturday, residents and a military source said, while a drone strike killed two others further north. The clashes at al-Koud near Zinjibar in the southern Abyan Province were between AQAP and army forces of Yemen's internationally recognised government backed by local militias, referred to locally as the Popular Resistance. Since Yemen's civil war began last year, AQAP has gained control over swathes of southern and eastern Yemen, creating a local government there and introducing services
ADEN/KUWAIT Dozens of fighters loyal to al Qaeda in the Arabian Peninsula (AQAP) were killed in clashes in southern Yemen on Saturday, residents and a military source said, while a drone strike killed two others further north.
The clashes at al-Koud near Zinjibar in the southern Abyan Province were between AQAP and army forces of Yemen's internationally recognised government backed by local militias, referred to locally as the Popular Resistance.
Since Yemen's civil war began last year, AQAP has gained control over swathes of southern and eastern Yemen, creating a local government there and introducing services.
The war is between the Houthi movement and forces loyal to a former president on one side, against forces such as the Popular Resistance, backed by President Abd-Rabbu Mansour Hadi and supported by a Saudi-led Arab coalition, on the other.
Both sides in Yemen's civil war, in which a tentative truce has been in place for weeks pending the result of peace talks under way in Kuwait, say they regard AQAP as a threat. The group has previously attacked both Hadi's government and the Houthis.
In recent weeks Hadi's forces, backed by coalition air strikes, have pushed towards Zinjibar along the beach road from Aden. Al-Koud lies on that road only 5 km (3 miles) from Zinjibar, long considered an AQAP stronghold along with the town of Jaar about 15 km to the north.
A group of around 15 AQAP fighters escaped, the military source said, adding that two army soldiers were also killed.
Also on Saturday, an air strike from a drone killed two men south of the Yemeni city of Marib suspected of belonging to al Qaeda, local residents said by phone.
"A drone fired two missiles at a car that had two men in it in al-Manain district south of Marib city, and the car was totally destroyed and the men were killed instantly," one of them said.
The United States has used drone strikes in Yemen to target AQAP leaders, the global jihadist group's local wing, which has plotted to place bombs on international airliners and has encouraged attacks in Western countries.
Since March, air strikes targeting Islamist militants have increased in Yemen, including a March 27 attack that killed 14 suspected AQAP members in Abyan province in the country's south.
Yemen's warring parties began direct peace talks in Kuwait on Friday and will continue to meet despite failing to agree on an agenda, participants said.
Officials travelling to Saudi Arabia with U.S. President Barack Obama this week said they hoped moves towards a peace deal in Yemen would allow a renewed focus on challenging AQAP.
(Reporting by Mohammed al-Mukhashaf and Mohammed Ghobari; Writing by Angus McDowall; Editing by Alison Williams)
This story has not been edited by Firstpost staff and is generated by auto-feed.
India
He said a brainstorming exercise by space scientists and government officials in 2015-16 helped them understand where space technology could be used.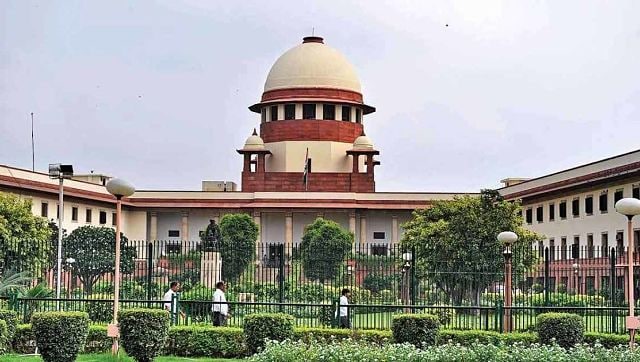 India
There are around 250 posts lying vacant in various key tribunals and appellate tribunals
World
Of all the events the outcome of a meeting on Wednesday of the foreign ministers of the five veto-wielding permanent members of the Security Council is eagerly awaited