Ajit Doval wades into the frame as India calls its Nepal Envoy for consultations
The Indian response has gone beyond the MEA's usual conventional bounds and Oli's shenanigans are now under a scanner by National Security Adviser Ajit Doval.
The high-profile National Security Adviser Ajit Doval has been brought into the frame by Prime Minister Narendra Modi on the recently triggered Nepal crisis as India's worst fears have finally come true in the landlocked Himalayan country forcing India to call its ambassador in Nepal Ranjit Rae to New Delhi for consultations.
China, it transpires, has been behind India's latest diplomatic embarrassment as Nepali politicians like Khagada Prasad Sharma Oli, better known as KP Oli, have cleverly played the familiar China card against India in the recent promulgation of Nepal's new constitution.
With the help of Nepalese leaders like Oli and his comrades China has successfully managed to score a crucial brownie point over India in the constitution episode.
China has made deep forays into the Nepalese political establishment that explains Kathmandu cocking a snook at New Delhi on the sensitive issue of promulgation of Nepal's secular and democratic constitution.
Oli, the top leader of Communist Party of Nepal (Unified-Marxist - Leninist) , has been in the forefront of Nepalese left-leaning politicians in handing a most severe diplomatic embarrassment to India by promulgating Nepal's new constitution without addressing Indian concerns.
The government of India has got classified reports from Kathmandu suggesting that Oli has furthered China's agenda in promulgation of Nepalese constitution which largely keeps the Madhesis under-represented in Nepal's polity. Since Nepal's Madhes region borders India the Madhesis are looked upon by China as Indian stooges and therefore their political and demographic rights have been ignored in the Nepalese constitution.
The Madhesis have been demanding their representation in Nepal's political and parliamentary architecture as per their demographic strength and not on the basis of the area they are populated in. The Madhesis account for over 50 percent of Nepal's population though area-wise they account for only 20 percent of the total Nepalese landmass.
China looks upon the Madhesis as India's pocket borough and therefore a threat to its influence in Nepal.
This explains India's strong reaction on 21 September on Nepal's political development, the third in as many days. Here is the complete text of the Ministry of External Affairs on Nepal with pithy analysis in parenthesis after each paragraph.
"We are deeply concerned over the incidents of violence resulting in death and injury in regions of Nepal bordering India following the promulgation of Constitution yesterday. Our freight companies and transporters have also voiced complaints about the difficulties they are facing in movement within Nepal and their security concerns, due to the prevailing unrest."
(Decoder: India is unhappy and in many ways it conveys not just anger but also the state of things which have gone beyond India's control)
"We had repeatedly cautioned the political leadership of Nepal to take urgent steps to defuse the tension in these regions. This, if done in a timely manner, could have avoided these serious developments."
(Decoder: Mark the verb "had". It denotes that more than India it is Nepal's loss.)
"We have consistently argued that all sections of Nepal must reach a consensus on the political challenges confronting them. The issues facing Nepal are political in nature and cannot be resolved through force. We still hope that initiatives will be taken by Nepal's leadership to effectively and credibly address the causes underlying the present state of confrontation."
(Decoder: Key words here are "all sections" and "still hope", the former implying the Madhesis and the latter showing that all is not lost and India will continue to deal with the challenges in a hands-on fashion.)
The bottom line is this. Now that Oli's antics have put a spanner in the works of India on the issue of Nepal's new constitution, the Indian response has gone beyond the MEA's usual conventional bounds and Oli's shenanigans are now under a scanner by National Security Adviser Ajit Doval.
India
The crucial third phase of India's COVID-19 vaccination strategy, under which everyone above 18 years of age will be eligible for inoculation, will begin from 1 May
World
'It will be difficult, if not impossible, for Pakistan to control the Taliban and other militant groups in Afghanistan as the country spirals into a civil war'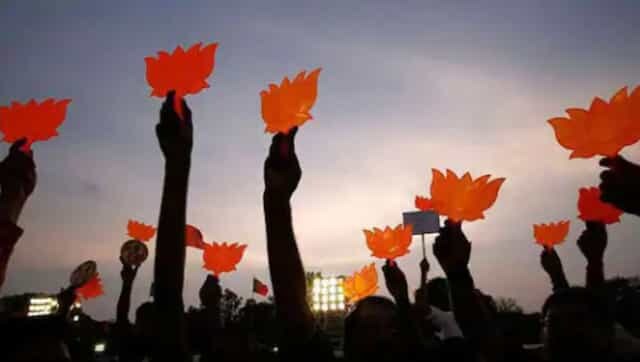 Politics
Jangalmahal is now seen as one of the strongholds of the BJP, and the party claims it will win all seats in the region