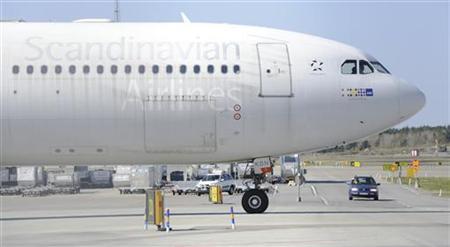 FARNBOROUGH, England, LONDON (Reuters) - Airbus's most profitable long-distance jet, the A330, is getting a limited makeover to improve its range as Boeing prepares to bring out a competing new version of its 787 Dreamliner.
A partial redesign of the A330 wing will add two tonnes to the amount of payload and fuel it can carry at take-off, potentially extending its range to connect London and Tokyo, Airbus said.
The plans, unveiled at the Farnborough Airshow, are intended to breathe new life into a jet that has enjoyed a second-order honeymoon due to Dreamliner delays, but which now faces a challenge from a planned lightweight stretch called the 787-10.
Airbus sales chief John Leahy said the A300, which first entered service in the 1990s, would remain in service for many more years.
"I'll be in retirement by the time the A330 is retired," Leahy, 61, told a news conference.
Industry sources say Airbus is, however, sensitive to the way the changes are being marketed as it remains a member of the metal club compared with Boeing's mainly carbon-plastic 787.
The project has been worked on for months and was originally code-named "A330 Ultimate". But that was axed to avoid creating suggestions that the A330 is nearing the end of its career. The longer-flying new version will have no brand name.
The limited design changes confirm that Airbus has decided against a deeper overhaul for the A330 with new engines, unlike the smaller A320, which has proved very popular with airlines thanks to new fuel-saving engines.
Airbus said it hoped to announce a customer for the enhanced A330, due in service in mid-2015, during this week's air show.
"We've already had three airlines and one leasing company saying 'Can't you get it for early 2015'," Leahy said.
"We could maybe get it a few months early but summer 2015 is target for now," he said.
The 240-tonne A330-300 will now be able to fly up to 11,020 km, while the new A330-200 will fly to a range of 13,060 km.
This means, for example, that the A330-300 can now connect new city pairs like London to Tokyo, Frankfurt to Cape Town, or Beijing to Melbourne.
The A330 twinjet is a sister aircraft of the Airbus A340, a larger four-engine model whose production has now been halted.
Since the aircraft share the same wing, the end of the A340 allows Airbus to clean up some of its features and increase the maximum take-weight weight and thus extend its range.
Boeing's 787-10 is expected to seat 320 people against the A330-300's 295 seats, but reach about 1,000 miles further.
Boeing Commercial Airplanes Chief Executive Ray Conner said his company was committed to launching the aircraft, but had not decided when. He called it a relatively simple exercise compared to the extensive design change Boeing has in mind for the 777.
"It will be 25 percent better in fuel burn than the A330-300 and can carry out all the missions of the A330-300 and -200," Conner told a news conference, referring to the two A330 variants.
In engineering terms the 787-10 would be a "double-stretch" - a stretch of the already stretched 787-9.
Analysts caution building such aircraft without too many compromises in performance as weight gets added is not easy as Boeing found with the 767-400. It did not sell well.
"The risk is that you add capacity, but lose too much range," said Nick Cunningham of Agency Partners in London.
Keeping the A330 in shape for new orders is seen as an important goal for Airbus because its development costs are paid for and it provides a second important source of cash for other riskier plane projects, alongside the best-selling A320.
(Writing by Tim Hepher; Editing by Mark Potter and Leslie Gevirtz)
Updated Date: Jul 10, 2012 03:00 AM