Largest aid convoy reaches besieged Syria town amid concerns for truce
The UN special envoy for Syria said there was 'real but modest' progress in the country's humanitarian situation despite a stumbling ceasefire
Beirut: The UN special envoy for Syria said there was "real but modest" progress in the country's humanitarian situation despite a stumbling ceasefire, as one of the largest international aid convoys made it into a government-besieged opposition stronghold.
NATO said an increasingly fragile ceasefire remains the best hope for ending Syria's five-year war, and the main Syrian opposition group said it would keep "experts" in Geneva next week to discuss issues like humanitarian aid even though it has pulled back from indirect peace talks with President Bashar Assad's government.
Staffan de Mistura, the UN envoy, said he would address the "next steps" in the UN-brokered peace talks on Friday after the Western-backed opposition walked out, accusing President Bashar Assad's government of trying to wreck the negotiations with new fighting.
De Mistura called for improved aid access to besieged areas, which he said would boost chances for salvaging the teetering ceasefire.
"Bottom line: If humanitarian aid increases as they should be and the cessation of hostilities goes back into what we would consider a hopeful mood that would certainly help the political discussions," he told reporters in Geneva on Thursday, the locale of on-and-off intra-Syrian peace talks under UN mediation in recent months.
The opposition's High Negotiations Committee, an umbrella group of Assad opponents, said it will keep "technical experts" in Geneva next week to focus on the truce, humanitarian aid, and a new, accelerated push it has sought from the UN to win the release of thousands of detainees held by the Syrian government.
The US-Russia-engineered ceasefire between Assad's government and rebel fighters, which went into effect in late February, has excluded the Islamic State group and Al-Qaeda's branch in Syria — designated as terrorist organizations by the United Nations. The truce has sharply reduced violence in Syria but has all but collapsed in the country's north.
Russian Foreign Ministry spokeswoman Maria Zakharova warned that the suspended participation of the Syrian opposition in the Geneva talks could lead to "a return of total armed conflict."
"We have a situation where terrorists are desperately trying to disrupt the political process," referring to the Syrian opposition's High Negotiations Committee, which said Monday it was halting its involvement in talks, she said. Zakharova told reporters in Moscow that the armed standoff in Syria is growing, especially to the north and south of Aleppo.
While the Russian official blamed Turkey for continuing to destabilize Syria by colluding with extremist groups, US deputy national security adviser Ben Rhodes expressed Washington's concern about a reported Russian buildup in Syria. He addressed reports that Russia was moving military personnel and equipment back into Syria — weeks after Moscow said that it would scale back its presence.
A Russian air campaign aiding the Syrian government launched in September has significantly reversed the tide of the war in recent months, enabling government advances.
"It would be negative for Russia to move additional military equipment or personnel in to Syria," Rhodes told reporters Thursday in Riyadh, Saudi Arabia, where President Barack Obama and Gulf leaders were meeting to discuss Syria and other regional conflicts. "We believe that our efforts are best focused on supporting the diplomatic process."
Nato Secretary-General Jens Stoltenberg echoed that stance, saying that Russia has maintained a "considerable military presence" in support of the Syrian government despite announcing a partial withdrawal.
Speaking in the Turkish capital, Ankara, Stoltenberg said the ceasefire was "under strain" but remains the "best basis for a negotiated, peaceful solution to the crisis."
Despite the dire straits in the political talks, De Mistura said there has been modest progress in the humanitarian situation in Syria — where aid convoys have reached 560,000 people in hard-to-reach and besieged areas. He also said six areas remain off limits to the aid convoys.
De Mistura told reporters that 515 people were medically evacuated Wednesday from four communities, Zabadani, Madaya, Kfarya and Foua, besieged by government and rebel groups. He said it was one of the largest evacuations of residents from besieged areas.
The Syrian Arab Red Crescent Society said its convoy came under fire during the evacuation from Madaya and Zabadani, besieged by the government forces in rural Damascus. In a statement, SARC said one of its vehicles, clearly marked, was hit but that the team carried on with its mission. A photograph posted on SARC's website shows the rear window of the vehicle damaged from what appears to be a bullet that hit right next to the large white and red SARC logo.
De Mistura also said there were eight airdrops of aid in Deir el-Zour, a stronghold of the Islamic State which is locked in a fight over control of the province with the government. A vaccination program is expected to begin later this month to reach more than 2 million children, he said.
Still, De Mistura said some medical supplies and medicines are still denied by the Syrian health ministry into besieged areas. "This is not only worrisome but unacceptable according to international law." Dialysis equipment has been allowed in, he said.
The International Committee of the Red Cross said that together with the UN, it is delivering its largest humanitarian aid convoy, destined for Rastan, an opposition-held town under siege in the central Homs.
ICRC spokesman Pawel Krzysiek said Thursday's aid convoy is the first to reach the town of Rastan in over a year. Krzysiek said about 120,000 people live in the area. Rastan has seen its population double because of the influx of people fleeing nearby fighting.
The convoy was made up of 65 trucks containing food, medicine and medical equipment, electricity generators and water treatment materials.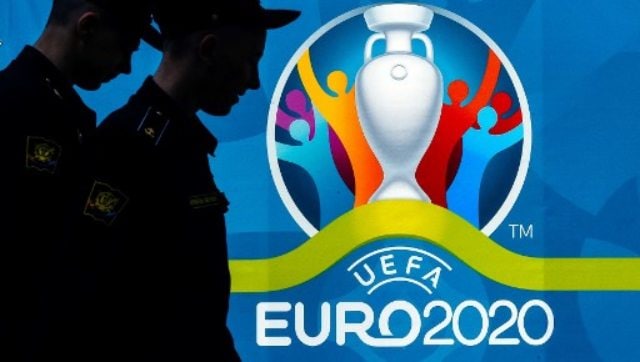 Sports
City officials announced a ban on food sales in the Euro fan zone and the closure of food courts in shopping centres.
World
Joe Biden and Vladimir Putin are no friends, and neither did they make themselves out to be. But the two presidents did agree to show mutual respect and work on issues of mutual interest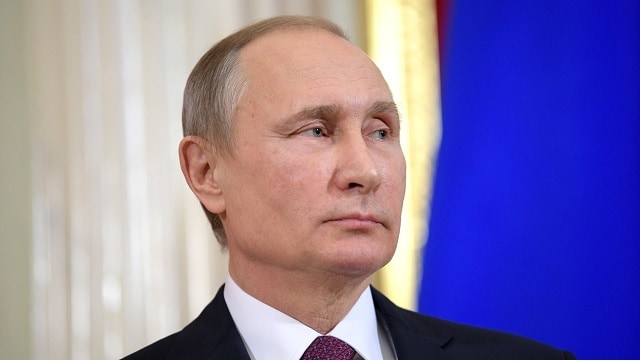 World
For Vladimir Putin, such an occurence fundamentally alters the risk versus reward equation when it comes to repeating his action in Crimea, were he of such a mind