By Sunil Raman
On his maiden state visit to Russia, Prime Minister Narendra Modi is expected to sign a $1-billion agreement to produce over 200 Kamov 226 helicopters in India after the outright sale of some of them. A formal pact will come in a year after Russian President Vladimir Putin promised to support the 'Make in India' programme.
Russian military hardware has been the backbone of India's military and even after increased imports from the US and Israel, Moscow will remain a key supplier for decades to come. India has the world's third largest army, the fourth largest air force and the seventh largest navy. It is the world's largest importer of military hardware and among the top 10 spenders on military.
And, only 30 percent of equipment is manufactured by defence public sector units (DPSUs).
Between 2009 and 2012, $40 billion was spent on procurement of equipment for the air force, navy and army. Projected spending of over $250 billion on procurement in the next 15 years makes the Indian defence sector highly attractive to all potential suppliers. An increase in spending also indicates the huge availability of opportunities for domestic and international companies in the defence and aerospace sector. Fifty-three percent of the total defence budget is being allocated to the Indian Army, 23 percent to the Indian Air Force and 16 percent to the Indian Navy.
For some time now, governments have tried to reduce India's dependence on expensive imports, but the ecosystem that is needed to build and sustain a vibrant defence manufacturing base has been absent. Now in order to ensure that there is greater reliance on domestic industries, the Ministry of Defence will, by January 2016, announce a new Defence Procurement Procedure (DPP) that will be watched with much anticipation.
Defence minister Manohar Parikkar said the aim of the new policy is to have 40 percent of defence procurement under the 'Make in India' initiative from the current 30 percent, and raising it to 70 percent indigenisation within the next five years. A focus on a 'Buy Indian' policy will clearly chart out a path to indigenisation, and ensure greater Indian private sector participation with foreign partners.
That calls for an attitudinal change in the corridors of the MoD, where the private sector is viewed with suspicion. For years bureaucrats have allowed the PSU monopoly over the defence sector to in some sense, make India more reliant on imports. Now, Parrikar has hinted that private sector firms will get to play a more active role in building a defence manufacturing base.
The keenness of the government to engage all stakeholders was evident when in a departure from the past, a report by an expert committee headed by Dhirendra Singh was circulated for public discussion even before the government finalised its thoughts on the recommendations. The report has detailed suggestions on how to improve the procurement procedure, improve processes and get active participation of private sector.
Earlier, the Modi government had relaxed its offset policy, exempting foreign firms from obligations like the declaration of the names of Indian offset partners, the amount of FDI and value of equipment. Responding to suggestions, the government made it clear that under the new deal, any foreign company will not have to declare the name of its Indian partner. It will be allowed to set up its factory in India under new offset rules without declaring FDI and value of machines installed there.
The defence sector is dominated by PSUs and Ordnance Factories that in turn source material from over 6,000 small and medium enterprises. A small number of private companies have been part of the sector that includes the Tata Group, Mahindras, L&T, Ashok Leyland, and Reliance Industries and Pipavav in recent years.
Under the new policy, it is expected that Indian private companies will be encouraged to tie-up with foreign companies and strike deals. The government policy now aims to achieve 70 percent indigenisation in defence products by 2027.
DPSUs dominate the market but there are constraints of capacity and capital, which will lead to private sector participation. Development and nurturing a manufacturing base for defence will require a commitment to fund research and development. As of 2014, India's spending on research and development was 0.8 percent of GDP, far below China's 1.9 percent and South Korea's three percent.
According to experts, the government will have to fund research and development, provide a low-interest regime to reduce capital costs, provide specific tax benefits, assure consistent sectoral policies, place firm orders and encourage exports to achieve economies of scale.
Dependence on critical imports, acceptance of sub-optimal equipment and lack of clarity in procurement has marred India's defence procurement.
In a recent interview, former Army Chief VP Malik argued for the creation of a self-reliant defence manufacturing base where PSU monopoly would not force armed forces to use old technology. Providing the example of Defence Research and Development Organisation (DRDO), Malik said in the name of self-reliance, armed forces had to wait on some occasions for decades to get equipment that was based on old technology because DRDO "lacks" accountability. He said, technological advances need to be captured on time, else discarded or old technology gets adopted.
The new DPP will have to become an enabler and make private sector partners in India's defence sector rather than treat them as vendors. The Modi government's decision to hike FDI in defence to 49 percent, making more products open to the private sector are steps in the right direction. But alongside, tax issues, land availability and policy framework will need to facilitate investments and tie-ups for 'Make in India', and that is when the first steps towards a truly indigenous programme will be kicked off.
The writer is a former BBC journalist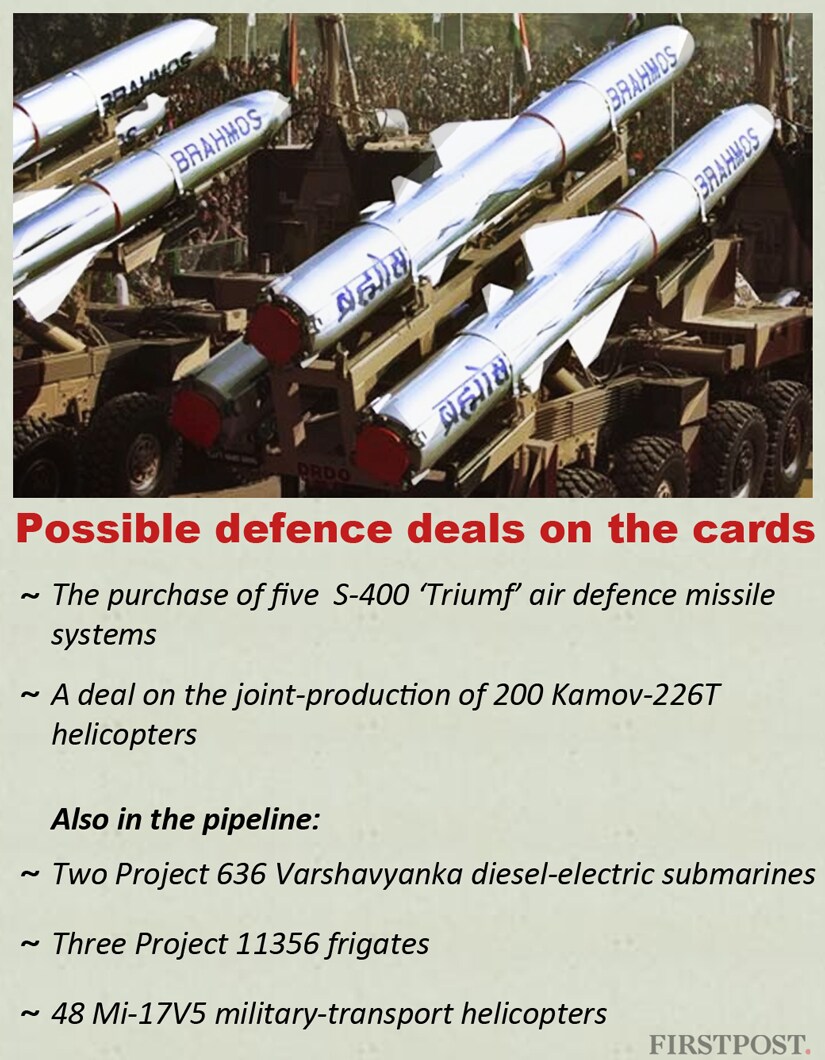 Your guide to the latest seat tally, live updates, analysis and list of winners for Lok Sabha Elections 2019 on firstpost.com/elections. Follow us on Twitter and Instagram or like our Instagram or like our Facebook page for updates from all 542 constituencies on counting day of the general elections.
Updated Date: Dec 23, 2015 14:21:47 IST