Ahead of FATF review, heat is on Pakistan as Asia-Pacific Policy Group says country's counter-terror efforts are not enough
Pakistan has been feeling the pressure since early this year, when the FATF approved its nomination for terror monitoring, followed by grey-listing it in June.
It's bad news on the financial front again, not to mention on tolerance to terrorism.
Pakistan's free ride in terms of international indulgence on the subject of its support to extremist groups seems to be fast running out, with a body of the Financial Action Task Force (FATF) having declared its dissatisfaction with the country's efforts to curb money laundering and terror financing. The pressure on Pakistan has been steadily rising since early this year, when the FATF first approved Pakistan's nomination for monitoring, followed by grey-listing it in June, ignoring Islamabad's protests.
The Asia-Pacific Policy Group (APPG) on Money Laundering, which is the body considering Pakistan's case among several others, is an inter-governmental authority set up in 1997 with just 13 members. It has since grown to nearly thrice its original membership.
Notably, 11 members of the APPG are also part of the larger FATF, which includes China, and India. The FATF itself was set up by the G-7 countries and is predicated towards implementing various resolutions of the United Nations against funding of terrorism and financial transactions that assist nuclear/missile proliferation.
The APPG itself originated as a secretariat of the FATF, even though it is now a far wider body. It is supported by eight other similar groups called the 'FATF-style Regional Bodies' that are spread across the globe, as well as major financial institutions like the International Monetary Fund and World Bank and an array of other institutions like the UN Counter-Terrorism Executive Directorate and the UN Office on Drugs and Crime. That's a lot of people covering a lot of ground, which would make it a bad idea to get afoul of this group.
As is now common knowledge, the FATF has had its eye on Pakistan for sometime, giving the country due warning that its conduct could come under severe scrutiny and result in an eventual "black listing" if it did not mend its ways. During this time, the government of Pakistan changed, but nothing much else did. The bureaucracy that should have stirred itself to avert this catastrophe — for a black-listing by this financial top dog is nothing less for a country already in the grip of an economic crisis — continued on its lackadaisical way, also allowing, among other things, a dreaded terrorist group to compete in the general elections. That the Lashkar-e-Taiba (LeT) did not win a substantial number of seats is more due to the good sense of the Pakistani people, rather than that of their overlords.
The crux of the problem, as identified by the APPG and indeed, just about every one else who despairs of Pakistan, is just who Islamabad regards as a terrorist. This is not just simply a matter of opinion of the Security Forces or the state. It is a hard legal requirement. And that's where the problem lies. In April, the Anti Terrorism Act 1997 was amended through a Presidential Ordinance that simply added the words "listed under the United Nations Security Council Act (1948)" into the relevant section of the Act which provides the legal basis for proscriptions. Simply put, the amended law now said that any group proscribed by the UNSC would be similarly banned in Pakistan.
The truth on the ground is entirely different. Till date, the National Counter-Terrorism Agency (NACTA) of Pakistan, which is supposedly the central body meant to act against terrorism, lists the Jamaat-ud-Dawa (JuD) and its charitable front, Falah-e-Insaniyat, as "under watch", even though both groups are listed as terrorist organisations in the UN Security Council's list of proscribed organisations/individuals. Hafeez Saeed is on that list too, but that did not stop the LeT from contesting the elections, a very expensive game indeed, as any Indian political party will tell you.
Is the Pakistani State incapable of preventing such activity by terrorist groups ? No, it is not. It does very well in eliminating and bombing groups like the Balochistan Liberation Front, scarcely allowing a whisper of its activities to get into the mainstream press. No, the Pakistani State is very capable when it wants to be.
The fact that the LeT and other such people — the Pakistani media ruefully noted that there were 139 Pakistanis on the UN terror list — are able to access and distribute money across the country is the crux of what the FATF is concerned with. Take examples from a publication by the FATF itself: Its yearly report for 2018, titled "Methods and Trends of Money Laundering and Terrorism Financing", lists several means, including human trafficking, as a way that terrorists use to raise funds. Pakistan has been on the tier -2 watch list of the US State Department for several years due, in part, to the fact that its investigative agencies simply do not have the manpower.
Besides the age-old system of hawala transactions, the FATF publication noted the new trend of using bitcoins. An instance of convoluted dealings is an individual who owns businesses as diverse as of auto parts, general order suppliers, commission agents, dry fruits, flour and oil, coal, chromites and steel works, among several others. Yet, another was a benami account to route high volume of funds. None of this is unusual to Pakistan.
India, too, has its share of hawala businesses and shady transactions. The difference is that these have nothing to do with terrorism or its propagation, except where funds come into and through Kashmir, originating — once again — from Pakistan.
As the FATF gears up to further review Pakistan's actions on the ground, the heat is on. By January 2019, Pakistan will have to publish a list of individuals and entities classified as "terrorist". This is really the first step. Once this list is published, all State agencies have the grounds to take further steps according to their respective mandates. The State Bank, for instance, can get cracking on all accounts that are related to the JuD and its proxies. The Federal Investigation Agency can then, technically, haul in Hafeez Saeed like a sack of coal since his name is the most prominent one on all listings. That's going to take some doing.
The FATF soap opera is about to begin. Watch out for some imaginative wriggling out by the Inter-Services Intelligence.
First Cricket News
A controversy erupted after Pakistan last Thursday named uncapped Azam, son of former captain Moin Khan, in the T20 squad for the tours of England and West Indies, with many believing that his father is behind his selection.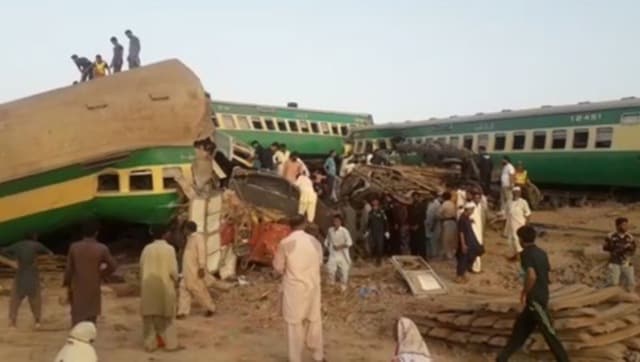 World
Sir Syed Express, headed from Lahore to Karachi, collided with the Millat Express after it derailed on the way to Sargodha from Karachi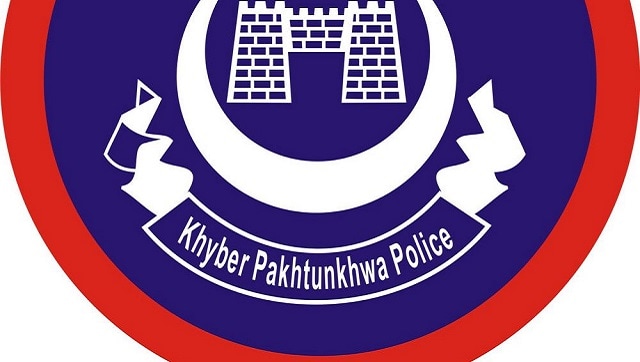 World
Rescue teams tried to locate the missing passengers but the difficult terrain and depth of the river hampered the operation, officials said