Agents trace bomb found in mailbox at Soros' N.Y. home
NEW YORK (Reuters) - Federal agents were piecing together on Tuesday how a small bomb ended up in a mailbox outside a New York home owned by billionaire financier George Soros. Soros, one of the world's biggest donors to liberal groups and causes, was not there at the time on Monday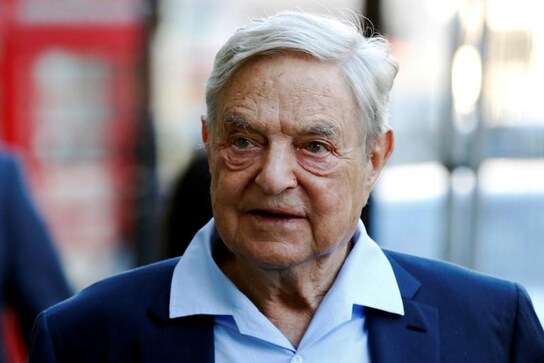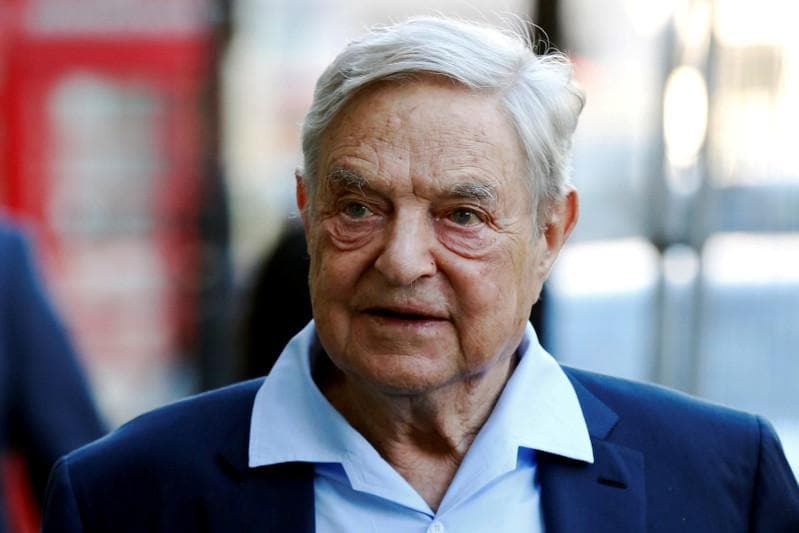 NEW YORK (Reuters) - Federal agents were piecing together on Tuesday how a small bomb ended up in a mailbox outside a New York home owned by billionaire financier George Soros.
Soros, one of the world's biggest donors to liberal groups and causes, was not there at the time on Monday.
Investigators have not named any suspects or disclosed a possible motive, but Soros has become a hated figure among some right-wing activists in the United States and Eastern Europe, and the target of a hostile media campaign by the nationalist government in his native Hungary.
An employee at the home in Katonah, an upscale hamlet about 41 miles (66 km) north of New York City, opened a package at around 3:45 p.m. ET (1945 GMT) on Monday and found what appeared to be an explosive device, the Bedford Police Department said.
Bomb squad technicians detonated it in a nearby wooded area, police said.
There was no warning of a possible threat to Soros, and there was no continuing threat to Soros or the public, a law enforcement official said. The FBI's New York field office did not respond to a request for comment.
Soros has donated billions of dollars to his Open Society Foundations, a grant-making organization that funds civil society groups around the world. It has clashed with Hungary's government over its restrictions on immigration and asylum seekers.
"In this climate of fear, falsehoods and rising authoritarianism, just voicing your views can draw death threats," Open Society Foundations said in a statement. "George Soros deplores violence of any kind, and urges politicians across the political spectrum to tone down their rhetoric."
U.S. President Donald Trump, a Republican, said earlier this month, without citing evidence, that Soros had paid protesters who confronted senators at hearings for Trump's Supreme Court nominee, Brett Kavanaugh. Open Society Foundations has denied the claim.
Agents described it as a small pipe bomb made from about 6 inches (15 cm) of pipe filled with explosive powder, and said the package appeared to have been hand-delivered rather than sent through the mail, the New York Times reported, citing unnamed law enforcement officials.
Images of the address published by Google Maps show a mailbox on the side of the road in front of a gated driveway.
A Jew who survived the Nazi occupation of Hungary, Soros is a frequent target of anti-Semitic conspiracy theories that circulate in right-wing forums online.
In July 2010, a convicted bank robber named Byron Williams told police in California that he was planning to attack the San Francisco offices of the Tides Foundation because of the donations it had received from Soros. According to media reports, Williams was sent to prison for 401 years.
(Reporting by Brendan O'Brien in Milwaukee Additional reporting by Mark Hosenball in Washington and Jonathan Allen, Jennifer Ablan and Peter Szekely in New York Editing by Bernadette Baum and Jeffrey Benkoe)
This story has not been edited by Firstpost staff and is generated by auto-feed.
World
BAGHDAD (Reuters) - Rockets hit near U.S. forces and contractors in Iraq on Wednesday, including an air base north of Baghdad and a military base at Baghdad International Airport, the Iraqi army and security officials said. The army reported at least three rockets hit Balad air base, where U.S
World
By Silvia Ognibene and Silvia Aloisi FLORENCE, Italy (Reuters) -Italian police have arrested a Chinese couple accused of running a leather goods business which exploited immigrant workers it employed to make handbags for a Burberry supplier, according to an arrest warrant seen by Reuters. Tax police in Florence said in a statement that the two Chinese nationals were arrested on Wednesday as part of an investigation into alleged labour exploitation and tax fraud and that restrictive measures had been imposed on two other family members, including a ban on them leaving Italy
World
WASHINGTON (Reuters) - The United States on Wednesday blacklisted four Nicaraguans, including a daughter of President Daniel Ortega, as Washington warned it would continue to use diplomatic and economic tools against members of the leftist government engaged in repression. The U.S. State Department called on Ortega to release detained presidential candidates as well as other civil society and opposition leaders arrested over the past week in what Washington called "an increasing wave of repression." "There are costs for those who are complicit in the regime's repression.