'Against Trump': Enemy within attacks, says Trump clueless on H1B visas, 'will trample America underfoot'
The most influential right leaning media is pulling out all stops with stinging attacks against the so far unstoppable Trump. The week before the Iowa causus, National Review is dedicating a special issue of its magazine yelling out for a hard stop to Trump. The magazine also calls out The Donald's misplaced views on the H1B visa, saying "he (Trump) clearly had no idea what's in the plan."
New York: Which gasbag is worse? Donald Trump or Ted Cruz?
Prominent conservative heavyweights are grappling with the prospect of which motor-mouth will dent their brand less as the bitter battle between Donald Trump and Ted Cruz escalates.
While the two go at each other to over who is the phoniest "outsider" candidate, the enemy within is striking back at Republican frontrunners days ahead of the first presidential nominating contests in Iowa and New Hampshire.
The most influential right leaning media is pulling out all stops with stinging attacks against the so far unstoppable Trump. The week before the Iowa causus, National Review is dedicating a special issue of its magazine yelling out for a hard stop to Trump. The magazine also calls out The Donald's misplaced views on the H1B visa, saying "he (Trump) clearly had no idea what's in the plan."
National Review calls him "astoundingly ignorant," a "charlatan," a "glib egomaniac" and plain "crazy" and express revulsion at the prospect of President Trump.
Their views reflect the panic that Trump has set off within a Republican establishment deeply at odds with the celebrity billionaire's angry, populist message which is relentlessly drawing top poll numbers. Almost simultaneously as news of 'Against Trump' broke, Trump indulged in more name calling, retweeting an account called "@WhiteGenocideTM" on Friday, prompting a backlash on social media over the real estate billionaire's sharing of an apparent neo-Nazi's depiction of rival candidate Jeb Bush.
Rich Lowry, the editor of National Review has unleashed 22 of the country's leading conservatives on the anti-Trump special, slamming close to 9000 words onto GOP voters ahead of the crucial Iowa caucus.
In a teaser ahead of the full blown 'Against Trump' issue, the editors have written a one pager saying "Trump seems unaware that a major contribution of his own written immigration plan is to question the economic impact of legal immigration and to call for reform of the H-1B–visa program. Indeed, in one Republican debate he clearly had no idea what's in that plan and advocated increased legal immigration, which is completely at odds with it. These are not the meanderings of someone with well-informed, deeply held views on the topic."
"Against Trump," roars the cover page headline.
The magazine tweeted the cover picture late Thursday night.
Conservatives against Trump https://t.co/XmGNWXJq17 pic.twitter.com/93UKXbdfrA

— National Review (@NRO) January 22, 2016
Trump, of course, responded, in his signature genre: 'Good, bad, stupid!' or 'I have money, you don't, so you don't count'.
National Review is a failing publication that has lost it's way. It's circulation is way down w its influence being at an all time low. Sad!

— Donald J. Trump (@realDonaldTrump) January 22, 2016
"Donald Trump is a menace to American conservatism who would take the work of generations and trample it underfoot on behalf of a populism as heedless and crude as The Donald himself," the magazine said in an editorial accompanying the manifesto, titled "Against Trump."
"Trump is a philosophically unmoored political opportunist who would trash the broad conservative ideological consensus within the GOP in favor of a free-floating populism with strong-man overtones," the editorial reads.
This comes at a time when 5 in 10 Americans think Trump will make a "poor or terrible" president, according to a brand new Pew study. Only 12% think Trump would be an average president. But that does not mean Americans regards any of his competitors better — they think most of them are equally sketchy.
Of nine candidates included in the survey, far more voters say each would make a "terrible" than "great" president, says Pew.
Polarising figures on both the Republican and Democrat sides have polarised voters too.
Sarah Palin ditched Cruz for Trump and split the evangelical vote in two. As social media erupted with 'The Farce Awakens', Palin put a match to a Republican revolt already on the boil.
"It's like she's a malfunctioning robot": Sarah Palin gets the full "Daily Show" treatment https://t.co/04xgP0zPFe pic.twitter.com/0mTTa7qtwF

— Salon.com (@Salon) January 21, 2016
"I'm with stupid!" blared the New York Daily News, depicting the pair on its front page.
Donald Trump calls US leaders stupid and then raves about Sarah Palin?? #morintoon #DonaldTrump #Sarah Palin #GOP pic.twitter.com/ov5Bi6P1bT

— Jim Morin (@MorinToon) January 22, 2016
"OMG. Sarah Palin has gone rogue," William Kristol, founder and editor of The Weekly Standard magazine, tweeted after Palin's speech, in which she used foul language, mocked President Barack Obama as a "weak-kneed" coward, and evoked disturbing terrorism imagery.
Young evangelical Christians, a coveted voting bloc, are facing a dilemma about whether they should vote as most evangelicals have in the past, for a "pro-life" anti-abortion candidate, or should they embrace a new set of values?
Donald Trump and Ted Cruz both are not 'traditional' evangelical choices and in a volatile election season marked by sharp rhetoric, the break from tradition extends beyond religion.
"Endorsements alone don't guarantee victory, but Palin's embrace of Trump may turn the fight over the evangelical vote into a war for the soul of the party," says Ralph Reed, chairman of the Faith and Freedom Coalition, in The Guardian.
The Washington Post says that "for its lack of pretense and its abundance of voices, you've got to give "Against Trump" a chance. It probably has a better shot to sway Republican voters than anything else so far."
Links: As Iowa nears, ghosts from the 1990s back to haunt Clinton; Bernie Sanders soars
Find latest and upcoming tech gadgets online on Tech2 Gadgets. Get technology news, gadgets reviews & ratings. Popular gadgets including laptop, tablet and mobile specifications, features, prices, comparison.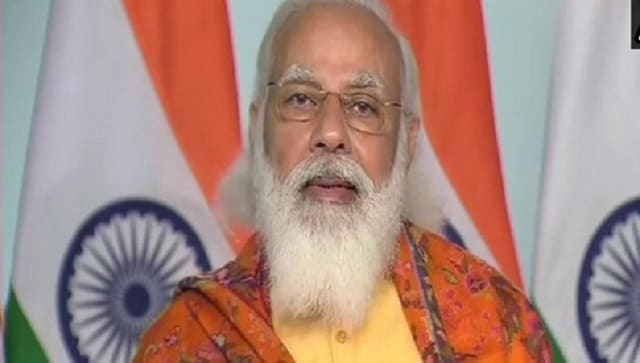 India
Addressing the valedictory function of the second National Youth Parliament Festival, Modi urged youths to join politics, saying the 'poison of dynastic politics' will continue to weaken democracy unless they join the fray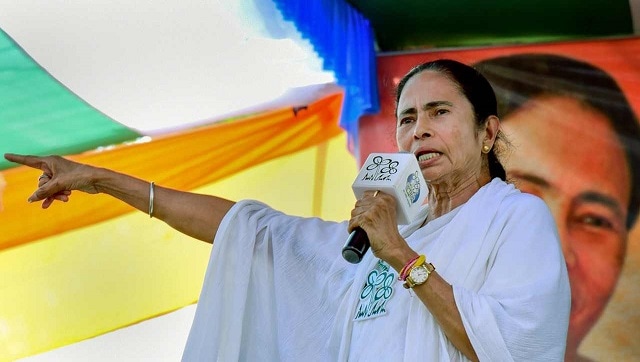 Politics
Banerjee refused to speak at an event on Saturday attended by Prime Minister Narendra Modi to observe Subhas Chandra Bose's 125th birth anniversary after being greeted by chants of 'Jai Shri Ram'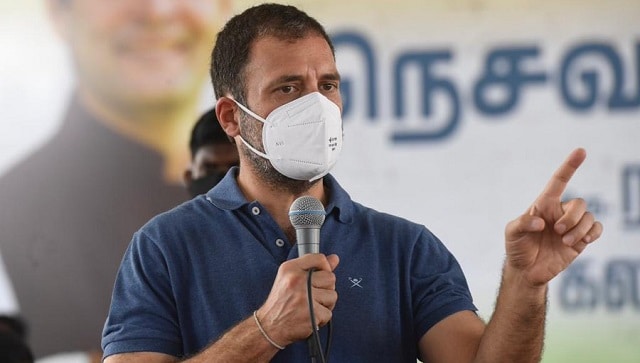 Politics
Addressing meetings in Tamil Nadu's Tirupur and Erode, Rahul also accused the BJP of trying to impose one culture and one language on people and relegate Tamil to a 'second class place'