After Kirpal and Sarabjit: India must ensure it brings Kulbhushan back alive
As far as the hapless Kulbhushan Jadhav is concerned, our diplomacy must be stepped up considerably — in belligerent proportions — to secure his release.
As I prepare to post this writeup, Kirpal Singh who died mysteriously in Lahore Jail was cremated in Gurdaspur yesterday. Sadly, his heart and stomach were missing. We will never know the cause of his death or the violent humiliation he faced. He was in the same prison in Lahore as Sarabjit Singh who was beaten to death in April 2013. Its a strange coincidence that the only visible grieving mourners are Sarabjit's and Kirpal's sisters. One can imagine the trauma and inhuman treatment meted out to Sarabjit and Kirpal by the heartless prison officials, obviously with the blessings and support of the establishment, leading to the gruesome deaths of these two Indians.
It's more lamentable to see that the diplomacy by our External Affairs Ministry remained subdued and muted to such deaths. Our government has been holding series of talks with Pakistan, yet we could not secure their release. Apparently, there is something amiss somewhere in our diplomacy or policy which deems to be bereft of any aggressive approach let alone posturing.
Pakistan's concerted game-plan to apprehend Indian 'spies' seems to be part of yet another psychological war campaign to malign India. Having failed to succeed in its designs to scuttle NSA-level talks (though eventually one section of the Pakistani establishment did sabotage the foreign secretary-level talks), it embarked on this scheme to draw international public opinion and put India on the defensive. Amid such plans, which appear to be part of a long term strategy, Pakistan arrested Kulbhushan Jadhav on allegations of 'spying'. The blueprint in this case signals a deeper conspiracy. Other than allegations of Jadhav's 'complicity' in fomenting disturbances in Balochistan, Pakistani establishment is mounting pressure on Iran to blame India for alleged espionage activities — possibly because of economic interests involved in the region. Gwadar Port in Pakistan is built with the help of China as part of a Rs 30,000-crore package in the name of the China Pakistan Economic Corridor.
On its part, Iran is trying to develop the impoverished Sistan-Balochistan region.
Chabahar Port in Iran is off the Strait of Hormuz and is connected to Oman through the Gulf of Oman. Chabahar, once fully operational, will allow India to have direct connectivity with Afghanistan without traversing through Pakistan. Under these circumstances, Pakistan is going overboard to foil any India-Iran cooperation and it's more than a coincidence that Kulbhushan Jadhav's arrest was announced when the Pakistani Joint Investigation Team had reached Pathankot. Equally intriguing was the coincidental presence of Iranian President Hassan Rouhani in Islamabad when Jadhav's arrest was publicised. It is believed that General Raheel Sharif told the Iranian leader about RAW's alleged covert actions in Balochistan.
Such cool and calculated dynamics by Pakistan would not have been possible without a foolproof die that was cast to malign India and to drum up a Goebbels-like propaganda story about anything with a thrust on charges of spying.
Spying in another country has been in vogue since ancient times like few other professions have. Pakistan's efforts in making so much noise about nothing exposes Pakistani nervousness about Balochistan — which is reeling under a serious threat of dismemberment or possibly an uprising that Pakistan will not be able to handle. Therefore, such a knee jerk reaction by Pakistan's ISI and military shows how they are visibly resorting to measures to preempt any volatile eruption so that the blame could be conveniently passed on to India by telling the world "I told you so".
India would perhaps do well to further activate its counter intelligence apparatus to be on the look out for Pakistani spies active in India. Earlier this year, a series of arrests in india lead to the busting of the ISI's spy network- ISI agents were caught collecting intelligence on military cantonments in Bareilly, Meerut and the Garden Reach shipbuilding yard. Their interrogation reports must be given maximum publicity to malign Pakistan amongst the international community as quid pro quo. India must adopt a 'tit for tat' stance to put our hostile neighbor on the dock. Indian intelligence agencies have professional leaders with acumen and maturity. Such a challenge is very much doable by them specially when sophisticated technology is readily available to counter spying activities on our soil.
And as far as the hapless Kulbhushan Jadhav is concerned, our diplomacy must be stepped up considerably — in belligerent proportions — to secure his release. The Indian establishment should make so much of a hue and cry that Kulbhushan does not land up in the Kot Lakhpat jail in Lahore to suffer the misery, humiliation and violent attacks as his compatriots Kirpal and Sarabjit faced.
What's most unfortunate, is that no one knows what's happening to him. Whatever it takes, Kulbhushan must be rescued .
The author is a retired IPS officer. Views are personal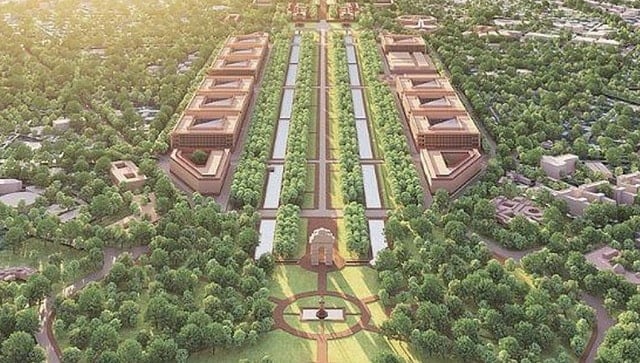 India
In this day and age where even private homes undergo renovation regularly, the Indian State continues to operate out of 90-year-old repurposed colonial homes retained after independence
India
In trying new faces, the BJP seems to be focused on building a generation of political successors who can take over after a period of astonishing growth the party has seen under Modi and Shah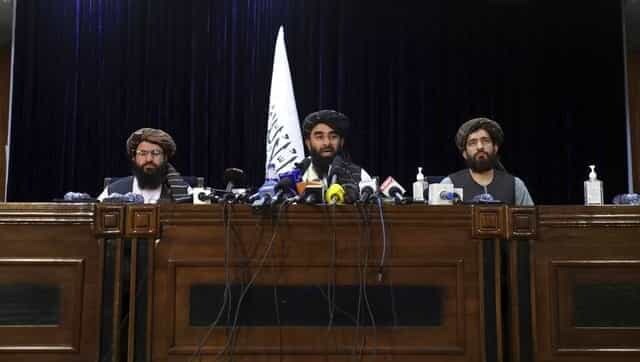 World
Like the government of the first Islamist Emirate, which collapsed after 9/11, the cabinet is heavily dominated by leaders from southern Afghanistan