After Donald Trump's tweet about Kirsten Gillibrand, US news presenter Mika Brzezinski hits out at Ivanka
<em>MSNBC</em>'s weekday morning broadcast show co-host Mika Brzezinski not only lashed out at Trump but also at his daughter Ivanka.
After US president Donald Trump lashed out at New York Democrat Senator Kirsten Gillibrand in a provocative tweet that claimed she'd begged him for campaign contributions and would "do anything" for them, MSNBC's weekday morning broadcast show co-host Mika Brzezinski not only lashed out at Trump but also at his daughter Ivanka.
On Wednesday, Brzezinski said Ivanka was useless at her job and was harming her country by standing by her father's side.
"And his daughter, who came to Washington to work for the president and develop a platform for women, go home. Go home," Daily Mail quoted her as saying. "You are doing nothing if you stand by this president. And you should think of the country rather than your brand," she further said.
Brzenzinski also asked "decent" people to report the president's tweet to Twitter.
.@morningmika asks for assistance to #takedownthetweet pic.twitter.com/OTeJhQBNQd

— Morning Joe (@Morning_Joe) December 13, 2017
Please retweet if you think @realDonaldTrump should take down the tweet about @SenGillibrand #takedownthetweet #supportforsarah

— Mika Brzezinski (@morningmika) December 13, 2017
Her appeal to people was a result of a caustic tweet by Trump.
Lightweight Senator Kirsten Gillibrand, a total flunky for Chuck Schumer and someone who would come to my office "begging" for campaign contributions not so long ago (and would do anything for them), is now in the ring fighting against Trump. Very disloyal to Bill & Crooked-USED!

— Donald J. Trump (@realDonaldTrump) December 12, 2017
Gillibrand, who's up for re-election next year and is considered a possible presidential contender in 2020, has been an outspoken voice in the national debate over how to confront sexual assault and harassment. She's argued that the rules in institutions from Congress to Hollywood to the US military are set to benefit the powerful and the favored at the expense of the vulnerable.
Gillibrand and a chorus of Democrats declared Trump's tweet to be sexually suggestive, an assertion the White House flatly rejected. Appearing Wednesday on NBC's Today show, Gillibrand was asked whether she'd misread the meaning of Trump's tweet. "No," she responded.
She said the tweet was "a sexual smear intended to silence me".
The fiery exchange with Trump could brighten the spotlight on Gillibrand's campaign to upend the dynamics and put power in the hands of the victims while simultaneously pushing the 51-year-old mother of two boys to the forefront of an unformed Democratic presidential field.
With inputs from AP
News & Analysis
Swell, at the first look, seems like a blend of features from WhatsApp, Instagram, and Clubhouse but the final concoction is unique – and its beauty is asynchronicity.
Politics
Singh's advisor said the chief minister will not meet Sidhu till he publicly apologises for 'derogatory social media attacks'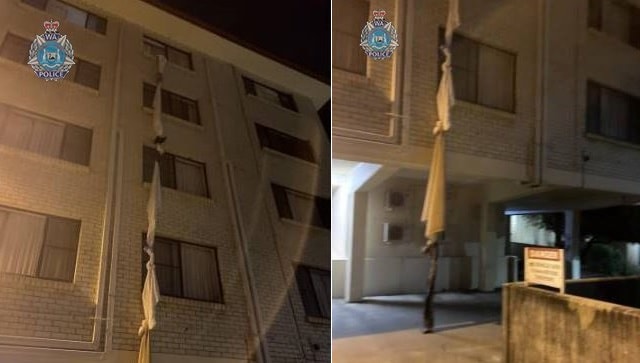 World
After his escape, the man was found eight hours later in Mount Lawley, north of the city, by the law enforcement agency