After Baramulla attack, will Pakistan up the ante and push Modi into all-out battle?
Prime Minister Narendra Modi has drawn his khukri over Pakistan-occupied Kashmir and Balochistan, and it cannot go into its scabbard until he touches it with crimson
There is a legend that if a Gurkha takes out his khukri from its scabbard, he must draw blood from its edge before sheathing it. Prime Minister Narendra Modi has drawn his khukri over Pakistan-occupied Kashmir and Balochistan, and it cannot go into its scabbard until he touches it with crimson.
Whether or not the Indian prime minister has the mojo to be a Gurkha is yet to be seen, but it is clear that the war cry resonates: Ho ki hoye na.
The most famous war strategist Sun Tzu said that an army's most important element for being  effective was its supply lines. From guns to gum, from bazookas to bandages and hot food, not to forget hot tea — millions of cups of tea — an army marches on its stomach.
In his words: Attacking with the purpose of removing the enemy's supply... then curls into its rear to cut it off from home; Win without fighting.
On this canvas, the attack by militants on an army convoy in Baramulla not two days after Modi trumped the table is a matter of concern in that it indicates a pattern. India should be ready for more ambushes of this variety.
Disrupting India's supply lines would be the most sensible option for Pakistan. All convoys are now fair game by proxy. Having opened a new front where the Baloch leaders are asking India for military aid, Modi now has to give his forces full rein for they are on the frontline and they are the ones who will bear the brunt of the hostility.
And hostility there will be.
In 1971, when I was officially the youngest war correspondent sent to cover the war — dispatched by Khushwant Singh — and being from the only family in the world where four brothers made the rank of general in the same corps (one of them getting the MVC and the other a Sena medal), I saw up close and personal during the Battle of Basantar — the biggest tank battle since Rommel and his Afrika Corps — how war is the worst option.
If it wasn't for Jehangir Gazder of Newsweek I would have been a POW.
At 21, I thought it okay to 'interview' a Pakistani colonel in a war zone, until Gazder pulled me in and screamed the house down.
And the other  lessons were gross.
War sucks. Big time.
There is no romance, no grand John Wayne gesture, just the stench of cordite and corpses.
One can only hope that India and Pakistan avoid an all-out battle, but the deck is being stacked and so rapidly that we might find it inevitable to cock the gun.
The one saving grace is that the human instinct for survival will kick in. Pakistan may talk about nuking Delhi in 15 minutes, but these are orgasmic scenarios and not really on the cards.
What is on the cards is the upgrade in sporadic raids, an increase in terror activities and clearly, with very little doubt, a wake-up call to the sleeper agents and fifth columnists on Indian territory.
In contrast, India has none — or almost negligible numbers — across the border.
This is India's intrinsic weakness and the only way to combat it is to send out a message to Islamabad that a new front has been opened.
That this front will not close nor is it a passing phase. Like they say in Kerala give an elephant but don't give hope. We have given the people in these regions hope.
The scariest factor for Pakistan as it struggles to subdue the freedom movement in PoK, Balochistan and Azad Kashmir is that in Jammu and Kashmir, there may be a realisation that with Article 370 offering this huge umbrella of comfort perhaps Pakistan is not the best alternative. After all, the spoiling over all these years is one of the major reasons for the contempt.
Will the lifting of this Article and all it offers be a logical step for Modi somewhere down the line?
It cannot be ruled out. Sooner than you think. It is the transparent rung on this ladder.
Any way you turn this Rubik's cube it is coming up in India's favour.
For the first time India has the diplomatic and political lead and can dictate the signposting.
Yes, it is going to be tough. Modi should be prepared to prioritise and make national security the number one call of the day.
Not since Kargil have the armed forces been bestowed the importance that they deserve.
India could be hurt on the streets as much as on the border. For India, the difference between militants and regular forces is a blurred line and it cannot afford to enjoy the luxury of asking "Who goes there?".
Everyone suspicious has to be challenged.
India should talk peace but by holding the thick end of the straw for once, be ready to do battle. On the border and the city streets.
Pakistan will be reluctant to go to war. It will exercise the option of skirmishes and soft target attacks.
For India a time to be alert and ready for high noon.
It is already 11.50.
In the 10 minutes left on this doomsday clock, it is entirely up to Pakistan to name the date, the place and the agenda and get out of Jammu and Kashmir.
If Modi puts the khukri back in its sheath without metaphorically drawing blood he will not live it down.
That blade is now glinting in the sun.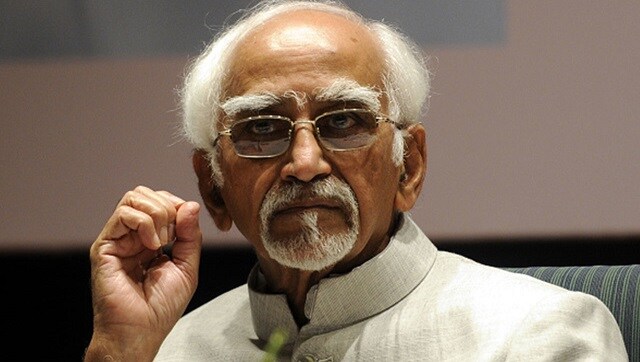 India
Hamid Ansari also said that Prime Minister Narendra Modi's "silence" on the matter was "very meaningful" and not accidental
India
The main objectives of the BIMSTEC TTF are to coordinate, facilitate and strengthen cooperation in technology transfer among the BIMSTEC member states by promoting the transfer of technologies, sharing of experiences and capacity building
India
Aslam Lone said his son Shoaib Lone is an MBBS student at Barind Medical College Dhaka and met with a car accident while travelling with four other people