After apologising to victims of priestly sex abuse and then accusing them of slander in Chile, Pope Francis arrives in Peru
Pope Francis arrived in Peru on the final leg of his South American trip, where he will meet indigenous people.
Iquique: Pope Francis arrived on Thursday in Peru on the final leg of his South American trip, where he will meet indigenous people and hear firsthand how the country's gold rush is destroying large areas of their Amazon homeland.
Earlier, the pontiff highlighted the plight of vulnerable immigrants and robustly defended a bishop accused of covering up sexual abuse at the end of a visit to Chile overshadowed by controversy.
In the northern border region of Iquique — which he said was "the land of dreams" for so many — the pope hit out at human traffickers and others who seek to take advantage of helpless immigrants. "Let us be attentive to those who profit from the irregular status of many immigrants who don't know the language or who don't have their papers 'in order,'" Francis told a colourful congregation of some 50,000 people at an open-air mass on Iquique's sprawling Lobito beach.
Francis' Latam plane touched down at 4.30 pm (2130 GMT) in Peru's capital where he was greeted by President Pedro Pablo Kuczynski and his American wife Nancy Lange.
The second and final leg of his weeklong South American trip will include stops in Puerto Maldonado — where he will be welcomed by some 3,500 indigenous people, from Peru as well as neighbouring Brazil and Bolivia — as well as Trujillo and Lima.
The 81-year-old pontiff has confronted sensitive issues at every turn since he began his visit Monday, offering an apology to victims of priestly sexual abuse, praying with survivors of Augusto Pinochet's brutal dictatorship, and calling for protection of the rights of Chile's persecuted indigenous communities.
The sex abuse issue dogged him almost to the altar as he prepared to celebrate mass on Wednesday.
Chatting with journalists as he stepped down from his Popemobile, Francis' mood turned serious when prodded over his support for a controversial bishop, Juan Barros, who he appointed in 2015 although he stands accused of covering up another priest's abuse of boys. "The day they bring me proof against Bishop Barros, then I will speak," the pope said in response to a journalist's question about the 61-year-old. "There is not a single piece of proof against him. Everything is slander. Is this clear?" the pope said before walking off to prepare for the mass.
Barros was attending the ceremony along with hundreds of other bishops and clergy — and had been a conspicuous presence at both the pope's previous open-air masses and his meeting with clergy in Santiago.
Ahead of the pope's visit, the US-based NGO Bishop Accountability said almost 80 members of the Roman Catholic clergy had been accused of sexually abusing children in Chile since 2000.
Local Catholic groups in Barros' southern diocese of Osorno are demanding that Francis remove him for his ties to one of the highest-profile abusers, disgraced paedophile priest Fernando Karadima.
A Mexican former priest turned activist, Alberto Athie, said victims who accuse Barros of a cover-up have wanted to give their testimony before the Vatican, but have never been summoned. "It's not enough for the pope to ask forgiveness in Chile, if he's not going to listen to the victims," said Athie, an activist with the Network for the Rights of the Victims of Sexual Abuse.
During his trip the pope has met privately with a small group of people sexually abused by priests, after he publicly asked for forgiveness.
Demonstrations against Church sex abuse scandals and attacks on churches marked the opening days of Francis' visit to Chile.
On Wednesday, he celebrated mass in a restive southern region, denouncing the use of violence in the struggle for indigenous rights, only hours after assailants firebombed churches and other targets.
The state has long been accused of persecuting the Mapuche people, who centuries ago controlled vast areas of Chile but have since been marginalised. But in Iquique, some 1,800 kilometres north of the capital Santiago, eager worshippers camped out on the sand overnight, waiting for the pope's final mass in Chile.
In his homily, Francis urged people not to be afraid to speak out over injustice against immigrants when they come across it. "This land is a land of dreams, but let us work to ensure that it also continues to be a land of hospitality," said Francis in his homily.
Iquique has been a huge draw for unauthorised immigrants from Chile's poorer neighbours, helping to drive an economic boom. "Francis' words in favor of the foreigners who live here are needed, differences must be respected," said 22-year-old Monserrat Caballero, from Ecuador. "It is wonderful to be here to find, in Francis, strength to cope. It is difficult when I feel indifference or when doors are closed because I am Bolivian," agreed Claudia Escalera, 31.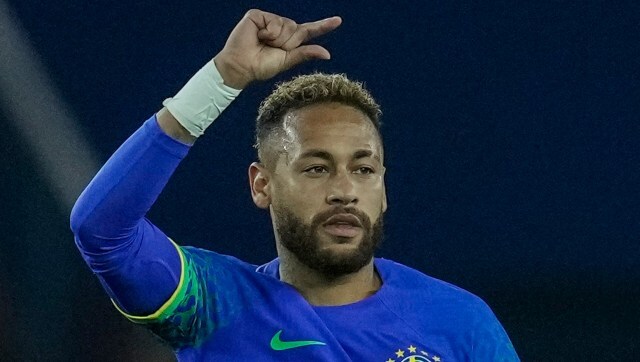 World
Neymar flashed the number 22 — Bolsonaro's candidate number —  with his fingers as he rocked out to the electronic dance jingle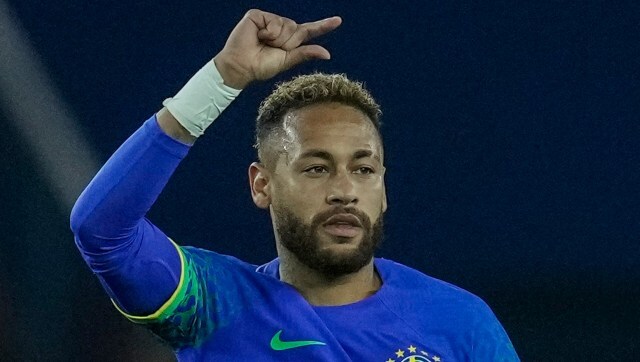 Football
Neymar did not get into politics in the brief message to Bolsonaro thanking him for visiting the player's charitable children's foundation.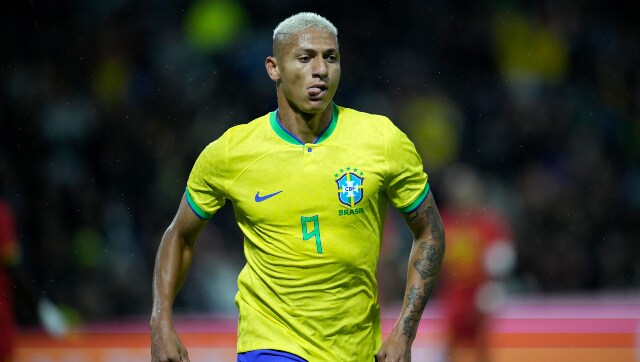 Football
Marquinhos headed Brazil in front from a corner and Richarlison doubled the lead before the half-hour. The Tottenham Hotspur striker nodded in a third on 40 minutes.