Afghanistan witnessed more than 200 deaths in terrorist attacks during 'deadliest Ramadan since 2001'
The streets of Kabul were quiet on Saturday ahead of Eid-uld-Fitr, which marks the end of Islam's holiest month – Ramadan – amid fears of further attacks.
The month of peace and introspection among the believers, Ramadan, ironically witnessed one of the deadliest times in recent history this year with more than 230 Afghans losing their lives in different parts of the war-torn country, reported TOLO News, the Afghani 24x7 news channel.
Apart from the dead, around 800 people were also reportedly injured in terrorist attacks spread over the country in Kabul, Paktia, Herat and Helmand provinces.
Citing official figures, AFP reported that this was the deadliest Ramadan Afghanistan has seen since the US-led invasion in 2001.
At the beginning of Ramadan on 27 May, a Taliban car bomber targeting a CIA-funded Afghan militia group left 13 people dead and injured six in eastern Khost province.
A sewage tanker filled with explosives detonated just days later in the city's fortified diplomatic quarter, killing more than 150 and wounding hundreds — marking the deadliest attack in Kabul in recent years.
The carnage left the Afghan capital shaken and hundreds of protesters took to the streets following the bombing, calling for officials to resign.
Clashes between protesters and authorities left at least six people dead while at least seven more were killed when suicide bombers tore through a row of mourners at a funeral for one of the protesters.
On 22 June as Ramadan was drawing to a close, a Taliban car bomb struck a bank in Lashkar Gah, capital of the volatile Helmand province. Around 34 people queuing to withdraw their salaries died.
The conflicting scenario of a marked increase in militant attacks during Ramadan was somewhat explained by Taliban spokesman Zabihullah Mujahid in his tweet, "Our fight is Jihad & obligatory worship, reward for every obligatory act of worship is multiplied x70 in #Ramadan," he wrote on 27 May.
"Calls for stopping Jihad in this holy month is ignorance of religion. Hurting civilians during #Ramadan & otherwise is a crime," he added.
The group has been launching attacks on Afghan security outposts, military bases, government buildings, and civilians who back the government.
While Taliban claims that their targets are the government officials and its forces, a considerable number among the affected however happen to be ordinary Afghans.
Apart from Taliban, Islamic State (IS) has also made a significance inroads into Afghanistan in the last year or two, and has been vying with Taliban to become the pre-eminent militant group in the South Asian country.
Taliban has denied responsibility of the Kabul bombing, making IS a possible suspect behind the attack, reported CNN.
Considered to be even deadlier and more savage in their approach than Taliban, leaders of IS, have twisted the meaning of Ramadan to encourage their followers to kill civilians.
According to the terror group, the killing of so-called infidels any time is a spiritual opportunity, however, doing it during Ramadan offers even greater rewards, wrote postguam.com.
Meanwhile, peace seems to be a distant dream in Afghanistan, as Washington is soon expected to announce an increase in the US military deployment to bolster Afghan forces, and Taliban, Islamic State, Al-Qaeda, all are planning to make 2017 the deadliest year as a warning for the US, General Abdul Wahid Taqat told AFP.
US troops in Afghanistan now number about 8,400, and there are another 5,000 from NATO allies, a far cry from the US presence of more than 100,000 six years ago. They mainly serve as trainers and advisors.
With inputs from AFP
World
The assault in the northern city of Hasakeh is one of Islamic State's most significant since its "caliphate" was declared defeated in Syria nearly three years ago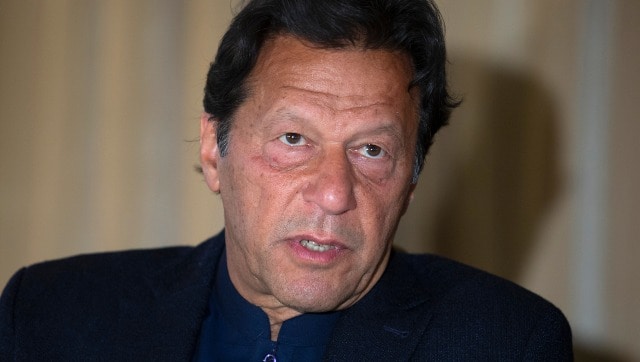 World
For the first time in over 75 years not only are there no Indian advisors in Afghanistan, there are now Pakistani advisors in their stead. This alone may be worth the price that Pakistan will continue to pay for its victory in Afghanistan
World
In the 1970s, Afghanistan's Sikh population numbered 100,000, but decades of conflict, poverty and intolerance have driven almost all of them into exile