Afghanistan has a new war to fight, one against polio
Tens of thousands of volunteers fanned out across Afghanistan this week, braving deteriorating security and distrusting parents to administer two chilled drops of the oral polio vaccine each to millions of children.
By Krista Mahr and Mirwais Harooni/Reuters
Kabul: Tens of thousands of volunteers fanned out across Afghanistan this week, braving deteriorating security and distrusting parents to administer two chilled drops of the oral polio vaccine each to millions of children.
Keeping the highly infectious polio disease in check in any country is a daunting task. But in a nation where Taliban militants are fast gaining ground against government forces, it's also a dangerous one.
Afghanistan is one of only three nations where the polio virus is still endemic, along with Pakistan and Nigeria. For a nation at war, its anti-polio campaign has had remarkable success, bringing the number of cases down from 63 in 1999 to just 14 in 2013. Only eight new cases have been confirmed so far this year, compared to 108 in Pakistan.
But as fighting between Afghan forces and militants intensifies ahead of the withdrawal of most foreign troops this year, health workers risk losing precious access to the places - and children - they need to keep tabs on.
This week, in some restive areas of the east and southeast, health workers had yet to go door to door to deliver the vaccine, said Dr. Mohammad Wasim Sajad, a training officer in the Ministry of Public Health in Kabul.
"People are not willing to go out," he said, adding that negotiations with local groups to allow vaccinators to do their work safely were under way.
Vaccination is the only known way to prevent polio, an infectious disease that attacks the nervous system mainly in children under five and can lead to permanent paralysis and death. It has no cure.
"We don't see a big problem now, but if (major) fighting continues long term, then access will be difficult," said Abdul Majeed Siddiqi, the head of mission in Afghanistan for HealthNet TPO, an NGO that advises the Afghan government on polio.
People's attitudes toward the vaccine are another challenge.
In a dusty hillside neighbourhood of Bagh Qazi, Freshta Faizi, a volunteer, trudged from house to house on Monday, asking residents if their children had been given their drops.
"Sometimes they just say no and shut the door," said Faizi. "They say it won't make any difference. I've had people tell me the vaccine is just American urine."
In August, Human Rights Watch reported that in parts of the southern province of Helmand, the Taliban had stopped health officials from sending out mobile vaccination teams.
That was an alarming development, because - unlike some militant factions in Pakistan, which have targeted and killed anti-polio campaigners - the Afghan Taliban have pledged support for vaccination.
A Taliban spokesman said the group had concerns that some polio vaccinators in Helmand were promoting government policy, not health. However, he told Reuters by phone that after the health ministry had organised talks on the issue, the group was satisfied. "There are no more problems," he said.
Though a win for the campaign, the scare underscores the fragility of Afghanistan's gains. Negotiations on allowing vaccinators to move freely throughout the country were conducted locally and on a "case-by-case" basis, said Sajad.
Ten years ago, Afghanistan was tantalisingly close to halting the circulation of the virus within its borders: only four cases were confirmed in 2004, according to the government.
But as security deteriorated, health workers couldn't travel to dangerous areas and were unable to make sure children were getting the vaccine. By 2012, the number of polio cases in Afghanistan rose to 37.
An unexpected opportunity
Complicating matters, this summer over 150,000 refugees from North Waziristan, a tribal region of Pakistan where leaders banned the polio vaccine in 2012, poured over the border into Afghanistan, seeking refuge from a military offensive against insurgents.
The influx from an area that has generated most of Pakistan's polio cases this year immediately raised alarm.
Most of Afghanistan's new cases of polio this year are genetically linked to Pakistan, according to HealthNet TPO. But the government says that, so far, only one case has been identified as having coming from a North Waziristan refugee.
The flood of refugees yielded an unexpected opportunity, however: over 400,000 vaccine doses were given out in Pakistan along the routes residents used to flee their homes, according to the Global Polio Eradication Initiative.
That's good news for the global fight to exterminate polio and particularly for Afghanistan, where thousands of residents move across the Pakistan border every day.
"If there is control in Pakistan, there will be control in Afghanistan," said Siddiqi. "If there is no control in Pakistan, the problems in Afghanistan will continue."
Additional reporting by Hamid Shalizi in Kabul
Find latest and upcoming tech gadgets online on Tech2 Gadgets. Get technology news, gadgets reviews & ratings. Popular gadgets including laptop, tablet and mobile specifications, features, prices, comparison.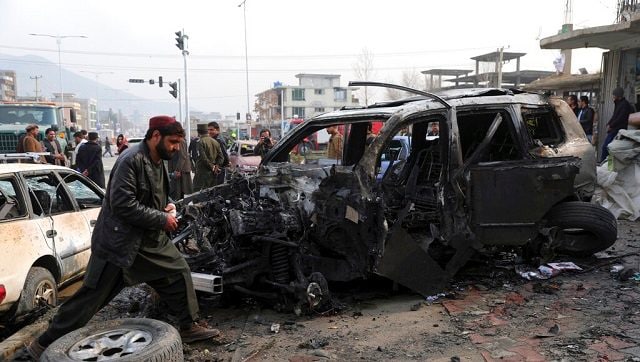 World
The Taliban had committed to preventing other groups, including Al Qaeda, from using Afghan soil to recruit, train or fund raise toward activities that threaten the US or its allies. However, levels of violence against journalists, activists, politicians and women remains high in the country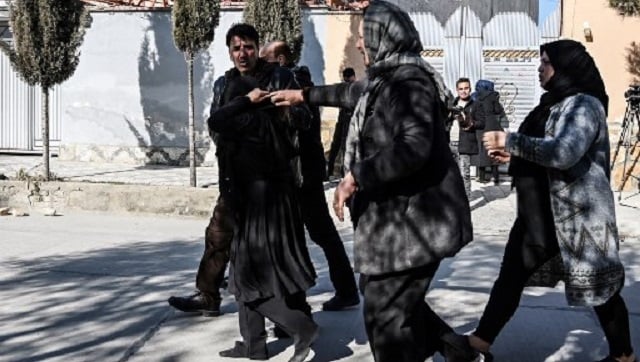 World
The attack comes just two days after the Pentagon announced it had cut troop levels in the country to 2,500, as part of its deal with the Taliban to withdraw all forces by May 2021
First Cricket News
The 19-year-old, who hit a run-a-ball 127, and some late slogging from Rashid Khan, who smashed 55 from 30 balls, took Afghanistan to an imposing 287 for nine from their 50 overs.