With Mullah Mansour dead, Afghan Taliban appoint new leader
The Afghan Taliban on Wednesday announced Haibatullah Akhundzada as their new leader, elevating a low-profile religious figure in a swift power transition after officially confirming the death of Mullah Mansour in a US drone strike.
Kabul: The Afghan Taliban on Wednesday announced Haibatullah Akhundzada as their new leader, elevating a low-profile religious figure in a swift power transition after officially confirming the death of Mullah Mansour in a US drone strike.
The surprise announcement coincided with a Taliban suicide bombing that targeted court employees near Kabul, killing 11 people in an assault that illustrated the potency of the insurgency despite the change of leadership.
Akhundzada, formerly one of Mansour's deputies, faces the enormous challenge of unifying an increasingly fragmented militant movement while it remains unclear whether he will emulate Mansour in shunning peace talks with the Afghan government.
"Haibatullah Akhundzada has been appointed as the new leader of the Islamic Emirate (Taliban) after a unanimous agreement in the Shura (supreme council), and all the members of Shura pledged allegiance to him," the insurgents said in a statement.
It added that Sirajuddin Haqqani, an implacable foe of US forces, and Mullah Yakoub, the son of Taliban founder Mullah Omar, were appointed his deputies. Analysts had previously seen them as the most likely candidates for the leadership.
"The leader of Islamic Emirate of Afghanistan and commander of faithful, Mullah Akhtar Mansour, was martyred in a US drone strike in... Pakistan's Balochistan province," the statement said, in the insurgents' first confirmation of his death.
Before his killing, Mansour had written a will handpicking Akhundzada to be his successor, Taliban sources told AFP, in an apparent bid to lend legitimacy to his appointment.
US President Barack Obama, who authorised the drone strikes, had confirmed the death Monday.
He said Mansour had rejected efforts "to seriously engage in peace talks", asserting that direct negotiations with the Afghan government were the only way to end the attritional conflict.
"The new leader's appointment is a good opportunity for the Taliban to return to peace talks and rebuild their country," Afghan presidential spokesman Dawa Khan Menapal told AFP.
"If they reject peace talks they will face the same fate as Mansour."
But "the status quo remains unchanged" after Akhundzada's appointment, Taliban expert Rahimullah Yousafzai told AFP.
"I don't foresee any shift from Mansour's policies. He is unlikely to negotiate peace with the Afghan government."
- 'Moral supremacy' -
Other observers say Akhundzada, who is from Kandahar, is seen as more of a spiritual figurehead than a military commander.
"Even if he favours peace talks, he is unlikely to proceed without consensus within the supreme council" where many vehemently oppose negotiations, said analyst Amir Rana.
"Akhundzada enjoys some moral supremacy within Taliban ranks but he will be more of a symbolic leader than a functional leader," he added.
Rana stressed that his deputies will likely play a more active role, with Haqqani overseeing the military side and Yakoub the political side.
The US killing of Mansour showed that Washington has at least for now abandoned hopes of reviving the direct peace talks between Kabul and the Taliban, which broke down last summer.
It marked a significant shift for Washington, highlighting a new willingness to target the group's leaders in Pakistan and risk retaliatory attacks against struggling Afghan security forces.
Saturday's drone attack, the first known American assault on a top Afghan Taliban leader on Pakistani soil, sent shockwaves through the insurgent movement which had seen a resurgence under Mansour.
He was killed just nine months after being formally appointed leader following a bitter power struggle upon confirmation of founder Mullah Omar's death.
Omar died in 2013, but his death was kept secret for two years, with Mansour issuing statements in his name — a revelation that helped fuel internal opposition and splintered the group into rival factions.
Akhundzada faces a similar challenge in unifying Taliban ranks.
A breakaway faction led by Mullah Rassoul rejected Akhundzada's appointment, saying he was selected inside Pakistan without any broad consultation with field commanders in Afghanistan.
The Taliban's supreme council held emergency meetings that began Sunday in southwest Pakistan to try to find a unifying figure for the leadership post.
Taliban sources told AFP council members were lying low and constantly changing the venue of their meetings to avoid any fresh air strikes.
The Taliban said Wednesday's suicide attack in Paghman district near Kabul, which the UN condemned as "cowardly", was in revenge for the execution of six Taliban-linked inmates.
The executions earlier this month were approved as part of Afghan President Ashraf Ghani's new hardline policy against the insurgents after a brazen Taliban attack in April killed at least 64 people.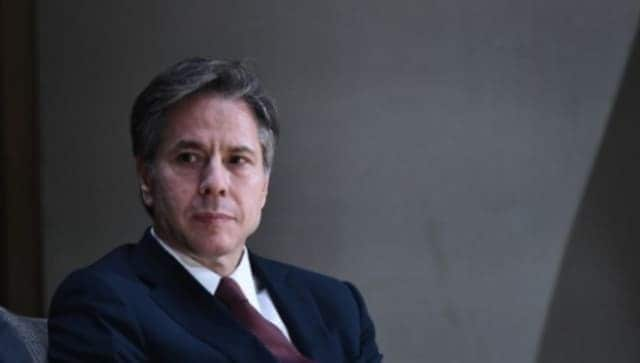 India
Both sides will also take forward the Quad vaccine initiative to enable the supply of vaccines produced in India from early 2022 to countries in the Indo-Pacific region
India
Siddiqui had also covered the 2020 Delhi riots, COVID-19 pandemic, Nepal earthquake in 2015 and the protests in Hong Kong
World
Silsila Alikhil, the daughter of Afghanistan's ambassador to Pakistan Najibullah Alikhil was abducted, tortured and assaulted on Friday by unknown persons in Islamabad