Afghan intelligence says Islamic State leader killed by US airstrikes in stronghold in Nangarhar province
The Islamic State has suffered repeated setbacks in the latest fighting season in Afghanistan amid a bloody turf war with the Taliban.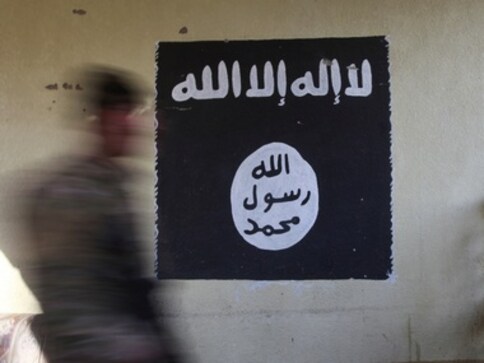 Kabul: The leader of the Islamic State (IS) in Afghanistan was killed by airstrikes over the weekend along with 10 other people, government officials said on Sunday, following a string of deadly attacks by the extremist group.
The intelligence agency said Saad Arhabi died in a joint operation with coalition forces late on Saturday in the group's eastern stronghold in Nangarhar province near the border with Pakistan. The agency also said a large number of weapons, ammunition and explosives were destroyed by the air attacks.
"The Emir of Daesh in Afghanistan along with 10 others was killed," said a statement by the National Directorate of Security, calling the group by an Arabic acronym.
Arhabi is the fourth leader of IS' Afghan branch to be killed since the group first emerged in the country around 2014.
Provincial governor's spokesperson Attaullah Khogyani confirmed the leader's death, also citing a joint operation involving strikes.
US forces in Afghanistan confirmed they had conducted a strike in the location described by Afghan officials, which "targeted a senior leader of a designated terrorist organisation".
IS has a relatively small but potent presence in Afghanistan, mainly in Nangarhar but more recently in the northern province of Jowzjan.
Hours before the raid the group claimed a deadly suicide attack, which appeared to target a sit-in protest outside an Election Commission office in the city of Jalalabad.  Two people were killed.
The bombing followed a number of bloody attacks claimed by IS in recent weeks, including assaults on several government installations in Kabul and a bombing at a school in a Shiite area of the capital that killed at least 37 people.
The group, however, has suffered repeated setbacks in the latest fighting season amid a bloody turf war with the much larger Taliban. Estimates of their numbers in the country run as high as around 2,000.
More than IS 150 fighters surrendered to Afghan forces in Jowzjan on 1 August, a move which troops and the Taliban hailed as the end of the group's foothold in the north of the country.
World
After the Taliban takeover in neighbouring Afghanistan, TTP extortion racketeering has infested Pakistan's borderlands, locals say, with the group emboldened by its sister movement's success
Politics
Ubaid-ur-Rehman Nizamani survived an attack on Pakistan's embassy in Kabul on Friday, drawing immediate condemnation and a demand for a probe from Islamabad. Nizamani was targeted by unidentified gunmen while taking a walk in the embassy compound. His guard was critically injured in the attack
Politics
During a phone call with Pakistan foreign minister Bilwal Bhutto Zardari, Amir Khan Muttaqi also said that the Taliban government of Afghanistan is trying to find the perpetrators of the attack on the Pakistan Embassy and bring them to justice