About 3 lakh attend pro-unity rally in Barcelona, reject Catalan secession bid
Chanting 'Don't be fooled, Catalonia is Spain!' and waving Catalan, Spanish and European Union flags, hundreds of thousands of people rallied in the Catalan capital Barcelona Sunday
Barcelona: Chanting "Don't be fooled, Catalonia is Spain!" and waving Catalan, Spanish and European Union flags, hundreds of thousands of people rallied in the Catalan capital Barcelona Sunday, furious at a move by the region's dismissed leaders to break away from Spain.
The crowd, which included parents with young children, retired couples and large groups of youths, made its way along the city's Paseig de Gracia avenue under a bright blue sky as a police helicopter flew overhead.
Carmen Gutierrez, 60, an insurance worker, waved a giant red and yellow Spanish flag and danced to Spanish singer Manolo Escobar's "Y viva Espana" ("And Long Live Spain") as the song blared from speakers.
She said she was at work on Friday when Catalonia's regional parliament voted to declare independence and said to herself: "This won't go far".
"I feel sorry for the people who believed it," she said.
Gutierrez, who was born in Andalusia, said Catalonia's separatist leaders are "guilty of dividing us, guilty of putting our pensions in danger, guilty of causing our banks to leave."
That was a reference to the decision by Catalonia's two biggest banks to move their legal headquarters to other parts of Spain in recent weeks due to the political tension.
We are many
Municipal police said the crowd numbered about 3,00,000. Organisers said 1.3 million turned out and the central government's representative in Catalonia put the figure at one million.
"The streets don't belong just to the separatists," said Alex Ramos, a doctor and the vice-president of Societat Civil Catalana, a group opposed to independence that organised the rally.
"Together" and "Catalonia is my land, Spain is my country" were among the signs on display at the rally.
"There can't be a Catalan republic," said Oscar Torres, an 83-year-old pensioner.
Demands for independence have sparked Spain's biggest political crisis in decades. Catalans are divided over independence.
Although two million people voted in a banned independence referendum on October 1, "there are 7.5 million Catalans", Torres said.
"We have to find a solution that can satisfy the ego of the secessionists as well as the ego of Spanish authorities."
The separatists "are very well organised, visible", he added. But he insisted those who want Catalonia to remain a part of Spain are "much more numerous".
'Lost friends'
The crowd cheered and applauded a national police helicopter whenever it flew low overhead, unlike at separatist rallies where it is jeered.
The separatists "can't change the course of history like that, illegally. We are not going to let ourselves be dominated," said Jose Cosano, a 34-year-old nurse.
"They call us 'fascists' because we carry the Spanish flag... we have lost friends because we could not have a normal conversation, it would lead to a confrontation," he added.
Many in the crowd called for Catalan leader Carles Puigdemont to be jailed. Spain's public prosecutor's office will file rebellion charges against Puigdemont this week, a spokesman for the office said Friday.
"The separatists took democracy like a blank cheque to do whatever they wanted," said Santiago Cortes Perez, 72, who used to run a plastering firm.
He was born in Andalusia but brought to Catalonia by his parents when he was six months old.
He said he voted for Prime Minister Mariano Rajoy's conservative Popular Party (PP) in the last general election in 2016. But he is aware that the party is not very popular in Catalonia because it is seen as a "reference" for supporters of former dictator General Francisco Franco. That 1939-75 regime repressed Catalan language and culture.
"It must be said that the PP did not concern itself enough with Catalonia," said Perez. "Order is needed, but also tenderness."
Find latest and upcoming tech gadgets online on Tech2 Gadgets. Get technology news, gadgets reviews & ratings. Popular gadgets including laptop, tablet and mobile specifications, features, prices, comparison.
Sports
Barcelona were two points ahead when the season was halted in March due to the COVID-19 pandemic but have won three of their five matches back, also drawing away to Sevilla last week.
Sports
Barcelona coach Quique Setien has stated that while his players don't always agree with him, what was important for him in his role was to united them for a common cause.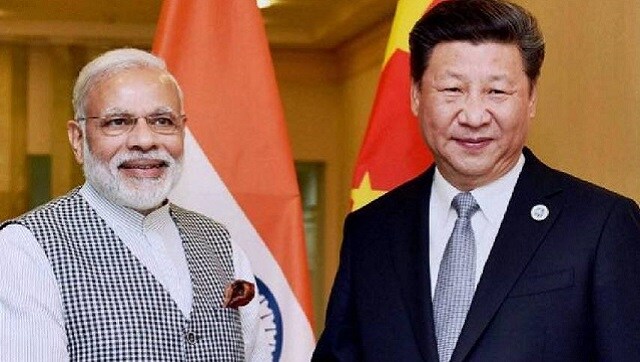 World
While America repositions itself, the ASEAN bloc is coming to the realisation that each of its 10 members may not be individually able to confront China's aggrandising ambitions in the South China Sea.