Abdullah Yameen's defeat allows India, US a chance to firewall Maldives from falling prey to China's 'debt trap' diplomacy
Abdullah Yameen's government was decisively defeated by opposition leader Ibrahim Mohamed Solih in the elections held in the Maldives last month.
If the Donald Trump administration had any hopes that the United States may work out a non-confrontational mechanism with China, they have been dashed. Such a realisation is reflected in recent American actions and decisions. The US has accused China of multiple transgressions: unfair trade, technology theft, interference in America's domestic politics, militarisation of the South China Sea islands, 'debt diplomacy' as well as anti-America propaganda. Highlighting the Trump administration's focus on renewed great power competition with China, the US vice president Mike Pence has asserted that America will employ "decisive action to respond to China". He also argued that China's actions within the US surpass those of Russia in trying to shape American opinion.
The US-China growing confrontation is going to have extensive consequences for South Asia, where the Trump administration seems to favour change that almost everyone else concerned with the survival of democracy in the region also favours. The basic point to remember is that the challenges to be confronted flow primarily from China's growing assertiveness and its 'debt trap' diplomacy.
The Maldives is small and peripheral to the issues that will most engage American policymakers. But it is also the next frontier of China's bid to spread its wings in South Asia and the Indian Ocean — after Pakistan, Nepal and Sri Lanka — in a direct challenge to India's strategic interests. During the last few years, democracy in the Maldives became a formal facade for rule by an authoritarian regime. Arbitrary arrests and disqualification of opposition figures vitiated the whole political atmosphere. Rule of law was consigned to the garbage. A standard that has come into vogue in the popular imagination is the treatment of the country in zero-sum terms, in which increasing or decreasing Chinese activity is equated with Indian retreats or advances. The recent presidential win can be termed as a main positive mark on an otherwise losing scorecard.
With that background in mind, the American reaction is surely a welcome development for Indian policymakers who were forced to swallow insult after insult. In a stinging rebuke to Beijing-backed outgoing regime, the United States has said that it "is concerned by troubling actions by outgoing President Yameen that threaten to undermine the will of the Maldivian people, and will consider appropriate measures against anyone who undermines a peaceful transfer of power in the Maldives". The statement comes after Principal Deputy Assistant Secretary of State for South and Central Asia Alice Wells met Maldives' president-elect Ibrahim Mohamed Solih and assured him of America's willingness to extend all cooperation to his government's efforts aimed at returning the country to the democratic path.
The incumbent Abdullah Yameen government was decisively defeated by the country's opposition leader Solih in the elections held in the Maldives last month. It needs to be mentioned that Yameen had expected to contest the election virtually unopposed, with all of his potential opponents either in jail or forced into exile. However, Solih came forward to contest after his party leader, exiled former president Mohamed Nasheed, abandoned plans to run. While Yameen was strongly supported by China, Solih and Nasheed are considered to be democratically-minded and thus very close to India. However, Yameen's party has filed a legal petition in the Supreme Court challenging his resounding electoral defeat. And the US has therefore expressed its displeasure over this action. The State Department spokesperson Robert Palladino said that Washington "and the international community would view with great concern any attempt that undermines the democratic process including any delay in the inauguration scheduled for November 17". Since the biggest challenge to the new administration in Maldives will be in dealing with China-supported entrenched political vested groups led by Yameen, it is India's responsibility to support the Solih government in overcoming that challenge. China had not only turned a blind eye to Yameen's authoritarian actions but also encouraged him to undermine the solid foundations of India-Maldives ties and confront New Delhi regularly.
Yameen's defeat is unmistakably a huge blow to China, which financed his administration's infrastructure projects with huge loans. Such a move was rightly seen as Beijing's debt trap not only by New Delhi and Washington but also by the main opposition party. American objections and anti-China sentiments have already made China's Belt and Road Initiative (BRI) a topic of heated public debate and discussion in the South Asian region. Pakistan is a classic case of a China-created mess with no good solution. The US State Department spokesperson Heather Nauert has identified loans Islamabad has taken from China to fund the China-Pakistan Economic Corridor (CPEC) as the reason for its current financial troubles. She has said that Pakistan's request for an International Monetary Fund (IMF) bailout package will be closely examined as "part of the reason that Pakistan found itself in this situation is Chinese debt". Echoing Indian stand, a bipartisan group of 16 US senators recently claimed that BRI was a debt-trap, and the recipient countries often found themselves deeply in debt to China and were forced to make painful concessions.
Due to Pakistan's visceral hostility with India, Pakistan does not have much choice regarding its strategic partnership with China, and this choice automatically implies a strategic divergence with the US. However, the 'debt trap' argument is gaining much traction there, with Pakistan's seasoned economists developing serious concerns about the wisdom to build infrastructure with Chinese financing.
It is important to recognise that not all problems in South Asia are solvable and that if they are, Washington is not always the best suited to solve them. Therefore, Indian policy should be framed and implemented with attention not just to addressing immediate problems but to what comes afterward—the sort of attention that seems to be lacking right now. Policymakers in New Delhi need to consider carefully how their actions shape wider perceptions of India. Recent policy decisions have driven the perception that India is strategically indecisive— a perception that has reverberations beyond South Asia itself.
Although India shares America's perceptions on several global and regional issues, however, New Delhi's reluctance to play an active role in the Quadrilateral alliance coupled with its desire to avoid the cost of disagreement with China will be costly and counterproductive in the longer-run. The escalating confrontation between the US and China will sooner than later demand India to get off the fence and make a strategic choice. The US considers India an important ally in the Indo-Pacific region in order to counter China's growing assertiveness. It is thus risky to take a U-turn from alliance-building.
Although Indian interests should always be distinguished from American interests, one useful way to deal with the domestic political resistance to a closer alignment with the US initiatives is to frame the need for them in terms of India's own interest. But if India chooses to remain lukewarm to a US-led alliance in the Indo-Pacific, and moves closer to China-Russia nexus, it could radically alter strategic dynamics of South Asia. In other words, it would mean India lives in a subordinate relationship with China.
Find latest and upcoming tech gadgets online on Tech2 Gadgets. Get technology news, gadgets reviews & ratings. Popular gadgets including laptop, tablet and mobile specifications, features, prices, comparison.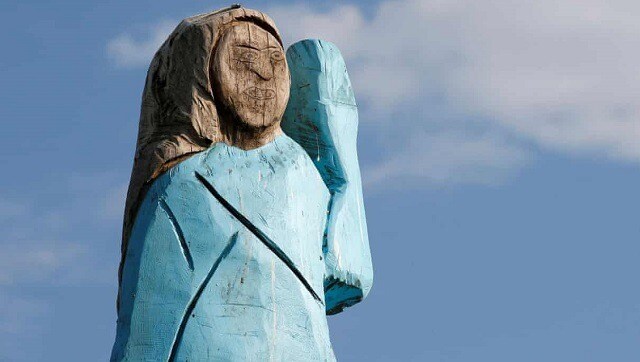 World
The statue of Melania Trump was targeted at a time when monuments of US leaders with links to slavery are being re-evaluated as a result of national reflection prompted by anti-racism protests.
World
Punctuated by the inflammatory language and angry grievances characteristic of the president's Twitter feed, the White House statement assailed "overzealous prosecutors" working for Robert Mueller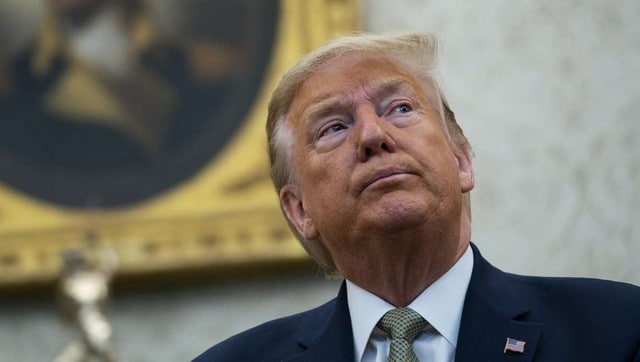 World
US and China have sparred recently over China's imposition of new national security law in Hong Kong, treatment of Uighurs, and Beijing's handling of coronavirus