A Pakistani daily laments about the country's 'fragile democracy' on the eve of its Independence Day
Despite 70 years of independence, Pakistan's democracy remains fragile unlike in India, a leading Pakistani newspaper said on Sunday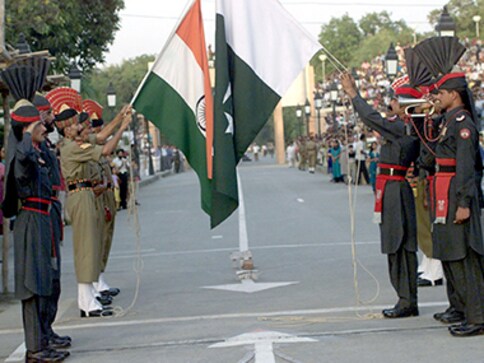 Islamabad: Despite 70 years of independence, Pakistan's democracy remains fragile unlike in India, a leading Pakistani newspaper said on Sunday.
"As we celebrate independence, we must also remember that democracy in Pakistan remains fragile," The News International said in an editorial on the occasion of Pakistan's Independence Day.
"We have around us political mayhem with growing discord between major political parties and the inevitable sense of instability that this brings," the editorial writes.
"We only need to look across the border to see how a stable political system has remained in place," it added, in a clear reference to India.
The editorial also expressed concern over the quality of life in Pakistan.
"Our living conditions are not a source of much joy, with only a minority having access to clean water. The majority of deaths due to illness in the country are caused due to unsafe water and there are millions of people across the country who have never visited a health professional through their lives."
"Our expenditure on education remains well below the four percent of GDP recommended by the UN. The consequence is that almost half our population remains illiterate," it said.
The News International also said it had become customary for Pakistani leaders to claim they will crush terrorism — after every terror attack.
"The promise to end terrorism is renewed after every major terrorist attack but we know not to believe the promise."
It said the economic corridor with China offered real hope that the country's socio-economic future might change.
"But it cannot be used as way of shutting down any criticism that comes from the people."
World
Several blasts tore through Gurdwara Karte Parwan in Kabul's Bagh-e Bala neighbourhood on Saturday, killing two persons, including a Sikh. The Islamic State terror group claimed responsibility for it
World
The appeal from the two envoys came a day after a clash broke out between people and army personnel in a queue for fuel in Vishvamadu, Mullaitivu
World
UNESCO has been helping Ukraine authorities to mark landmarks with the distinctive 'blue shield,' meaning they are protected under the 1954 Hague convention on culture in armed conflicts, of which both Russia and Ukraine are signatories