A lithograph, map and Mughal coin: Putin's 'special' gifts for PM
In a gesture marking their close friendship, Russian President Vladimir Putin presented him a lithograph painting of Russian monarch Nicholas II who had visited India in the 19th century, a map of India of that time as well as a Mughal coin.
As Indian Prime Minister Manmohan Singh and Russian President Vladimir Putin met in the Russian capital where the temperatures are near freezing, both stressed on the closeness of their ties in all spheres, including cooperation in economic, energy, defence, counter-terrorism and people-to-people contact.
In a gesture marking their close friendship, Russian President Vladimir Putin presented Manmohan Singh with a lithograph painting of Russian monarch Nicholas II who had visited India in the 19th century, a map of India of that time as well as a Mughal coin.
The "very special gesture" of the Russian president "went beyond protocol" as no one had an inkling of it. The Russian president had personally got the items, said Indian Ambassador Ajai Malhotra to reporters at a briefing. Not only did Putin present Manmohan Singh with the gifts, he also explained the significance of the items, said the envoy.
Putin recalled the history of the early 1900s and the attempt by the tsar to open a Russian consulate in India.
The Russians had first applied to open a diplomatic mission in Bombay in 1857, but the British rulers were not helpful. Nicholas had visited 30 Indian cities during his trip.
The Mughal coin showed the close trade ties that India and Russia have shared for ages, said the envoy.
Putin's gifts were aimed to showcase how India-Russia ties were part of history, he added.
The two heads of state held restricted level talks for over four hours in the Green Drawing Room of the Grand Kremlin Palace, along with their close aides, who included from the Indian side Foreign Secretary Sujatha Singh, National Security Advisor Shivshankar Menon, Indian Ambassador Ajai Malhotra and senior officials of the Prime Minister's Office.
Putin, addressing reporters after the delegation level talks and inking of five agreements later, said he was happy that the first reactor had gone critical and was poised to be connected to the electricity grid "in a few hours", while the second one would go critical in early 2014.
On the third and fourth reactors, on which a commercial deal has got stuck due to concerns over India's civil liability laws, Putin said both sides "have plans to construct the third and fourth units".
Manmohan Singh said that "we have directed our officials to resolve all outstanding issues at the earliest".
Sujatha Singh, addressing newspersons later, said the first unit was to produce 300 MW of electricity from Monday night. She said there were "legal issues" concerning the third and fourth units which were being sorted out.
The joint statement mentions that besides units three and four, both sides have agreed to cooperate "in the construction of additional nuclear power plant units at Kudankulam site as well as in the construction of Russian designed Nuclear Power Plants at new sites in the Republic of India".
Taking major steps to enhance energy cooperation, both sides have decided to set up a joint study group to examine the possibility of directly transporting hydrocarbons to India through the land route.
While India already has stakes in the Sakhalin and Tomsk fields for hydrocarbons, India and Russia have also decided to jointly explore for oil and gas in the Arctic region.
In defence, where both sides are close partners with India sourcing a major chunk of its hardware from Russia, both Putin and Manmohan Singh mentioned the completion of the refitting of the aircraft carrier Admiral Gorshkov, rechristened Vikramaditya, which is to be handed over to India in mid November.
Their defence cooperation has transformed from buyer-seller to co-design and co-production, especially in the Fifth Generation Fighter Aircraft and the Multi Transport Aircraft.
Both sides are to collaborate in manufacture of Russian built Mi-17V-5 helicopter, which was extensively used during rescue operations in the Uttarakhand flood tragedy earlier this year, said the foreign secretary.
Manmohan Singh and Putin discussed Afghanistan, and how to "prevent the effects of terrorism from spilling over". India has made a sizable contribution to infrastructure development in that country.
During their discussions on regional issues, Iran and Pakistan figured. Both sides discussed Syria and India commended Russia's move to defuse the crisis when the US was planning military strikes over alleged use of chemical weapons by President Bashar al Assad.
Prime Minister Manmohan Singh was also conferred an Honorary Doctorate by the prestigious Moscow State Institute of International Relations.
Accepting the rare honour at a special ceremony here, Singh said he considered it a matter of "great honour" that the Institute decided to confer the doctorate on him.
IANS
Subscribe to Moneycontrol Pro at ₹499 for the first year. Use code PRO499. Limited period offer. *T&C apply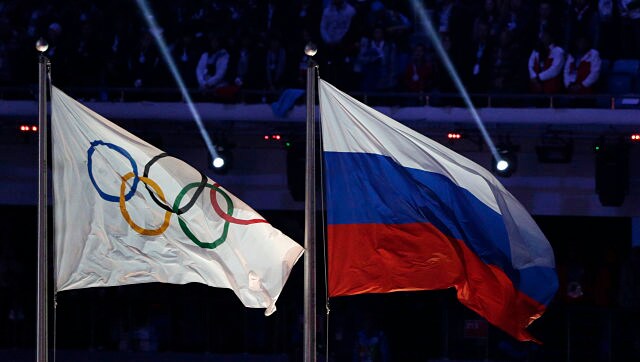 Sports
A Court of Arbitration for Sport ruling in December banned Russia's team name, flag and national anthem from the Tokyo Olympics this year and the 2022 Winter Games in Beijing.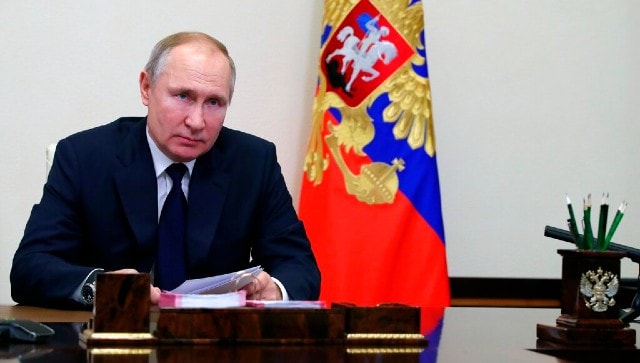 World
Estonia's foreign intelligence agency said in a report that 2021 will again see Russian influence operations designed to create and deepen divides within and between Western societies, including at the EU level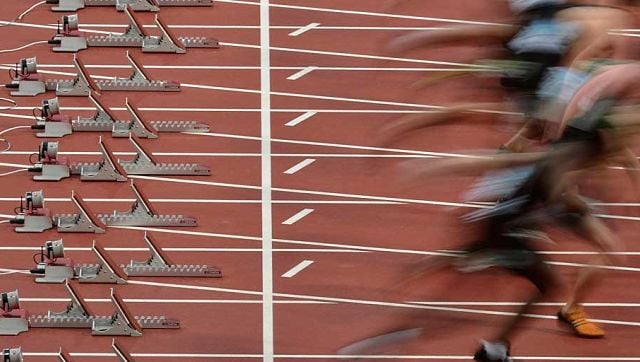 Sports
Russia has been suspended by World Athletics since 2015 because of widespread doping, but leading athletes have been given "neutral" status after vetting and allowed to compete in international events for much of that time.