6,900 Syrian civilians evacuated from besieged Fuaa, Kafraya towns; govt to release 1,500 rebel prisoners in exchange
The Syrian government has evacuated 6,900 civilians from the rebel-held towns Fuaa and Kafraya, in exchange for the relesase of 1,500 rebel prisoners
Suwaghiya (Syria): Buses began evacuating fighters and civilians from two besieged pro-regime towns in Syria early morning on Thursday under a deal that will allow thousands to leave after three years of encirclement.
Fuaa and Kafraya are the last remaining areas under siege in Syria, where government forces have also repeatedly used crippling blockades during the last seven years of war.
The Shiite-majority towns have been besieged for years by rebels and Hayat Tahrir al-Sham (HTS), a jihadist alliance led by Syria's former Al-Qaeda affiliate. Surrounded and bombed by hostile factions, the towns became a rallying cry for the government and its ally Iran, as well as a playing card in callous rebel hands.
A deal reached on Tuesday between regime-backer Russia and rebel-ally Turkey would see all the residents taken to government-held territory in exchange for prisoner releases from regime jails.
Starting on Wednesday morning, a series of barricades on the road leading into the towns were removed to let dozens of buses in, AFP's correspondent there said. All residents — about 6,900 people including fighters and civilians — are expected to be ferried out, according to the Syrian Observatory for Human Rights war monitor and an HTS source. Just after midnight, more than 20 buses drove out of Fuaa and Kafraya and into a staging ground in the nearby Suwaghiya area, where HTS fighters were present. Both pro-government militiamen and regular civilians could be seen on board the vehicles, as well as stacks of personal belongings.
Fuaa and Kafraya came under siege in 2015 as rebels and jihadists overran the surrounding province of Idlib, cutting off access to food and medicine. The United Nations (UN) and the Syrian Arab Red Crescent delivered humanitarian assistance there in tit-for-tat operations with two government-besieged towns near Damascus. The four towns also saw coordinated evacuation deals.
In April 2017, thousands were bussed out of Fuaa and Kafraya in exchange for parallel evacuations from the towns of Zabadani and Madaya. But a blast targeting a convoy of evacuees from Fuaa and Kafraya left 150 people dead, most of them civilians and including 72 children. Traumatised residents left behind have said they are afraid that scenario might repeat itself with the new evacuations. Security was tight as the buses very slowly exited the besieged towns, with HTS fighters surrounding the evacuee convoy.
Just before midnight, ambulances carrying 15 sick and wounded residents were let out first and sped in the dark towards the Al-E is crossing, which connects rebel-held Idlib to regime-controlled parts of Aleppo, AFP's correspondent said.
An HTS source said it was a "good will gesture" ahead of the full evacuation. The Observatory said both ambulances and buses had begun to move out of Fuaa and Kafraya. There was no immediate confirmation of the departures from state media, which had earlier reported dozens of buses and ambulances entering the towns.
According to HTS, more than 100 buses would evacuate 6,900 people from Fuaa and Kafraya in exchange for the release of 1,500 people from government-run jails. There was no immediate word on the prisoner releases on Thursday morning. The deal, according to the Britain-based Observatory, would also guarantee that Idlib would be spared a military offensive by the regime.
The northwestern province borders Turkey to the northwest but is otherwise almost totally surrounded by regime territory. It is home to more than two million people, including Syrian civilians and rebels moved out of other opposition-held territory in surrender deals. Activists and rights groups have warned such population transfers may amount to forced displacement.
As preparations were underway earlier on Wednesday for the transfers from Fuaa and Kafraya, the International Committee of the Red Cross insisted any movement must be voluntary.
"Any evacuations, in Syria, or elsewhere, must follow basic humanitarian rules: Civilians can choose to stay or leave. Civilians must be protected against attacks -- at all times. Evacuations
are temporary — civilians have the right to return," the ICRC wrote on Twitter.
Syria's conflict erupted in March 2011 with protests against President Bashar al-Assad that later spun out into full-fledged war.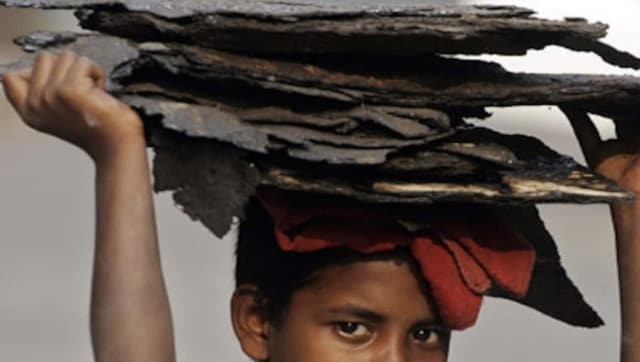 World
To raise awareness about their plight and eliminate contemporary forms of slavery, International Day for The Abolition Of Slavery is marked on 2 December annually.
India
These raids come three days after the NIA arrested Kashmiri human rights activist Khurram Parvez from Kashmir for his involvement in anti-India activities and having direct links with a banned Pakistan-based terrorist outfit
World
Government officials and politicians arrested since the 25 October coup will also be released as part of the deal