400 flown from James Bond mountain after Swiss cable car breaks down
ZURICH (Reuters) - Helicopters airlifted about 400 people off the Swiss mountain featured in the 1969 James Bond movie 'On Her Majesty's Secret Service' on Thursday after a cable car broke down, stranding them briefly at about 10,000 feet above sea level. The tourists were atop the 2,970-meter (9,744 ft) Piz Gloria mountain when a technical defect disabled a gondola further down the mountain, the Schilthorn AG company, which operates the cable car system, said in a statement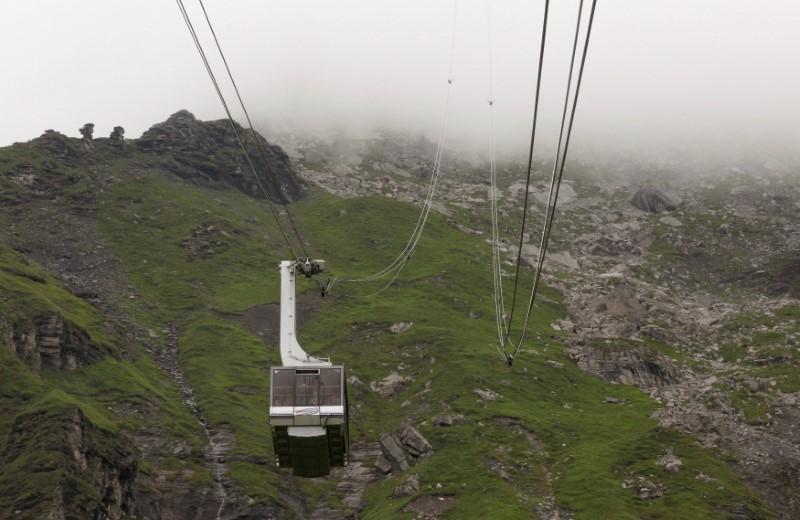 ZURICH (Reuters) - Helicopters airlifted about 400 people off the Swiss mountain featured in the 1969 James Bond movie "On Her Majesty's Secret Service" on Thursday after a cable car broke down, stranding them briefly at about 10,000 feet above sea level.
The tourists were atop the 2,970-meter (9,744 ft) Piz Gloria mountain when a technical defect disabled a gondola further down the mountain, the Schilthorn AG company, which operates the cable car system, said in a statement.
The guests were then taken in a separate cable car to a nearby ridge, where four helicopters were enlisted to ferry them the rest of the way down the mountain to the ski station of Muerren.
Despite their unscheduled flights, the tourists had an easier time of it than Australian actor George Lazenby's fictional Bond character did in the classic spy film when he was pursued down the frozen slopes below Piz Gloria by a gang of machine-gun-toting bad guys on skis.
The helicopter transports began about 1130 GMT, with all 400 tourists transported safely to Muerren by 1500 GMT, Schilthorn AG spokesman Ruedi Bravand said.
While the view from the mountaintop is stirring, there was no word on whether the guests were shaken by the incident.
(; Editing by Toby ChopraReporting by John Miller)
This story has not been edited by Firstpost staff and is generated by auto-feed.
Find latest and upcoming tech gadgets online on Tech2 Gadgets. Get technology news, gadgets reviews & ratings. Popular gadgets including laptop, tablet and mobile specifications, features, prices, comparison.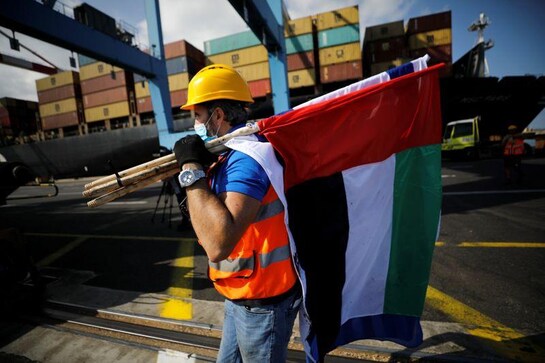 Business
By Rami Amichay HAIFA, Israel (Reuters) - The ship-to-shore crane paused above the cargo ship just arrived from Dubai, then set its load down on the pier in Israel.
Business
By Noor Zainab Hussain, Carolyn Cohn and Ludwig Burger LONDON/FRANKFURT (Reuters) - The world is racing towards a vaccine in record time, stirring public concerns about safety to the extent that nine leading developers have felt compelled to issue a pledge to uphold scientific standards and testing rigour. Yet, while more than 40 experimental COVID-19 vaccines are being tested on humans, the insurance companies with decades of experience in assessing the risks of clinical trials don't see anything to be unduly concerned about.
Business
By Huw Jones LONDON (Reuters) - The European Union's securities watchdog said it expects to make a statement soon on where shares listed in the bloc must be traded after Britain's full departure from the European Union in December.