23-year-old Afghan man deported from Germany found dead in Kabul hotel room; police say he committed suicide
In 2016, Berlin signed a deal with Kabul to repatriate Afghan migrants who had failed to obtain asylum, and began expelling people in December 2016.
Kabul: An Afghan man deported from Germany has been found dead in a hotel room in Kabul after committing suicide, officials said on Wednesday. The 23-year-old man, who has not been identified, was forcibly returned to the Afghan capital on 4 July along with 68 other failed Afghan asylum seekers.
He had been staying at a hotel used by the International Organisation for Migration (IOM) as temporary accommodation for returnees while he waited to go to the western city of Herat. His body was found on 10 July. A police investigation into his death is underway, but an IOM official said the man had "apparently" committed suicide.
Afghanistan's refugees and repatriations ministry spokesman Hafiz Ahmad Miakhail confirmed one of the 69 deportees had killed himself while staying at a temporary shelter.
The IOM issued a statement calling for "assisted voluntary return and reintegration" instead of deportations. "Forced returns carry the stigma of failure, can encourage unsafe re-migration, and increase risks and hardships for the returnee," the IOM official said.
Civilians continue to bear the brunt of the bloody conflict that has been raging since 2001, making the issue of deportations from Germany and other European countries highly controversial.
Germany itself is deeply divided over the issue. Chancellor Angela Merkel has faced a strong backlash over her 2015 decision to open Germany's borders to a mass influx of migrants, many from war-torn Syria, Iraq and Afghanistan, that led to more than one million arrivals.
In 2016, Berlin signed a deal with Kabul to repatriate Afghans who had failed to obtain asylum, and began expelling people in December 2016. So far this year, 148 Afghans have been deported from Germany, official figures show.
Some of the deportees have spent most of their lives living outside of Afghanistan before being deported. More Afghans are likely to be deported after Merkel's shaky three-party coalition agreed last week on a tougher migration policy that will reduce the number of asylum-seekers in the country.
Arch-conservative interior Minister Horst Seehofer had threatened Merkel with an ultimatum to curb arrivals, sparking the worst political crisis of her government of just barely 100 days.
Subscribe to Moneycontrol Pro at ₹499 for the first year. Use code PRO499. Limited period offer. *T&C apply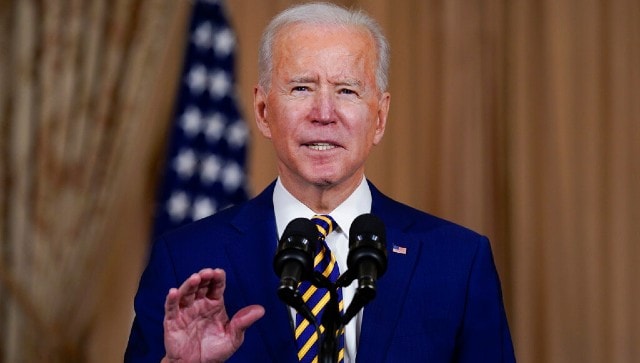 World
Several militia groups such as the Hezbollah have received at least some financing, support and weaponry from Iran over the years
World
The country had previously cited lack of sufficient data to greenlight the vaccine for older people
Sports
After a year-long hiatus due to the COVID-19 pandemic, the Indian men's team, ranked No 4 in the world, will play against World No 6 Germany in the first of their four-match tour of Europe starting on Sunday.