2 cops, 3 terrorists killed after attack on Chinese consulate in Pakistan's Karachi: Imran Khan vows to 'crush' assailants
Reports have suggested that the attack on the Chinese consulate in Karachi was targeted, as three to four suspected terrorists were seen trying to enter the building, and are suspected to still be inside. The police have cordoned off the entire street.
Two policemen were killed and one was severely injured near the Chinese consulate at Clifton Block 4 in Pakistan's Karachi after armed gunmen tried to storm the premises, according to media reports on Friday. Deputy Inspector General (DIG) South Karachi Javed Alam Odho told Geo News that three terrorists were also killed in the attack.
An explosive vest was recovered from one of the terrorists, he added.
The Chinese foreign ministry condemned the attack and said that all staff working in China's consulate are now safe.
India's Ministry of External Affairs also did the same and tweeted: "we condole the loss of lives in this dastardly attack. There can be no justification whatsoever for any act of terrorism."
Three to four gunmen tried to enter the consulate but were intercepted by security guards at a checkpoint, Odho told AFP. There was a severe gunfight which resulted in "killing two of our constables and critically wounding another", he said.
He added that the group "ran away" but did not confirm if the attack was over, saying the area had been cordoned off and security forces were conducting a clearing operation. Assistant superintendent of police Suhai Aziz Talpur was among the first to rush to the Chinese consulate, Geo News reported.
The attack was claimed by a separatist militant group from Pakistan's southwestern province of Balochistan, which is at the centre of a major Chinese investment project in the country. "We have carried out this attack and our action is continuing," the spokesman for the Balochistan Liberation Army (BLA), Geand Baloch, told AFP by telephone from an undisclosed location. The BLA is just one of the militant groups operating in Balochistan, Pakistan's largest and poorest province, which is rife with ethnic, sectarian and separatist insurgencies.
The attack comes days before IDEAS, an annual defence seminar and exhibition in Pakistan which will be held from 27 to 30 November this year in the port city.
Politicians condemn attack
Pakistan prime minister Imran Khan took to Twitter to condemn the attack.
I am absolutely clear both these attacks are part of a planned campaign to create unrest in the country by those who do not want Pakistan to prosper. Let there be no doubt in anyone's mind that we will crush the terrorists, whatever it takes. https://t.co/AhPpjsUGEq

— Imran Khan (@ImranKhanPTI) November 23, 2018
Sindh chief minister Syed Murad Ali Shah also took notice of the attack, and directed authorities to ensure the security of the consulate staff, Geo News reported. Pakistan foreign minister Shah Mehmood Qureshi also spoke to media, and said all staff members of the Chinese consulate are safe. The country's foreign office condemned the attack on Twitter.
We condemn the attack on #Chinese Consulate in Karachi. Security forces took charge. 3 terrorists killed. All Chinese safe. #Pakistan #China #LonglivePakistanChinaFrienship — Dr Mohammad Faisal (@DrMFaisal) November 23, 2018
Pakistan Tehreek-e-Insaaf leader Faisal Vawda also visited the site of the incident.
Potential inks to CPEC
Khan said that the attack is a reaction to the unprecedented trade agreements that came of his trip to China.
The failed attack against the Chinese Consulate was clearly a reaction to the unprecedented trade agreements that resulted from our trip to China. The attack was intended to scare Chinese investors and undermine CPEC. These terrorists will not succeed.

— Imran Khan (@ImranKhanPTI) November 23, 2018
Foreign minister Shah Mehmood Qureshi and Opposition Leader in the National Assembly Shehbaz Sharif said on Friday that the attack was perpetrated by elements who wanted to sabotage Pakistan-China relations and the China-Pakistan Economic Corridor (CPEC).
Qureshi and Sharif were speaking on the floor of the National Assembly following the attack.
"This project (CPEC) is providing economic activity which is not bearable for many. They do not want peace and economic prosperity in Pakistan," Qureshi said, adding: "I want to tell those elements that Pak-China friendship is strong and we have the will and capability to tackle their nefarious designs."
Qureshi also paid tribute to the two policemen who were martyred foiling the attack. According to the foreign minister, two other attackers were killed by snipers before they could enter the consular section.
"The terrorists wanted to create a hostage situation but their plan was foiled. There were about 21 Chinese staff members at the consulate and they are all safe and shifted to a safe location," Qureshi told the National Assembly.
China, one of Pakistan's closest allies, has poured billions into the South Asian country in recent years as part of a massive infrastructure project that seeks to connect its western province Xinjiang with the Arabian Sea port of Gwadar.
The project, the China-Pakistan Economic Corridor, is one of the largest projects in Beijing's "One Belt One Road" initiative, comprising a network of roads and sea routes involving 65 countries.
But for Pakistan, participating in the project presents an enormous challenge in a country plagued by weak institutions, endemic corruption and a range of insurgencies in areas slated to host the corridor.
The subject of economic dividends from CPEC is extremely sensitive in some of the areas the corridor will run through — particularly in resource-rich Balochistan.
Since the beginning of the project militants have repeatedly attacked construction sites and targeted Chinese workers.
Karachi, Pakistan's largest city and a financial hub, was for years rife with political, sectarian and ethnic militancy. A crackdown in the city by security forces in recent years has brought a lull in violence, but scattered attacks still take place.
With inputs from agencies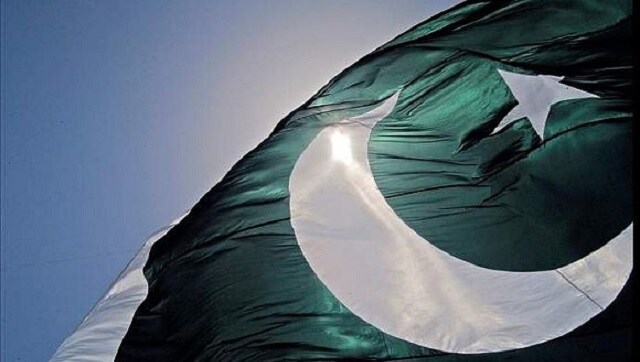 World
C Christine Fair, in an article in Foreign Policy, said that American leaders need to start making sure Islamabad pays a price for its reckless actions
First Cricket News
Member Boards can only have DRS technology providers who are approved by the International Cricket Council, one source said.
World
The massive giants, some 2,000-years-old, are in the wildfire's path