Six dead, 21 missing in Rio building collapse
In addition to the dead and missing, at least six other people were treated for injuries caused by the accident, which left rubble and thick dust strewn over a wide area near Rio's famed Teatro Municipal and the Fine Arts Museum.
Rio De Janeiro: A janitor finishing up the day's work, an accountant closing the books for the month, a computer technician installing software: each had a reason to stay a little late at work.
They were among those trapped when three buildings suddenly collapsed into a pile of rubble in downtown Rio de Janeiro. Rescuers pulled out at least six bodies, according to the city morgue, and 16 people remained missing Thursday as the smoke from small fires drifted above the wreckage.
Authorities are still investigating the cause, but officials speculated that illegal construction work damaged the structure of a 20-story building and caused it to crumble, wrenching down two other office buildings alongside at about 8:30 p.m. Wednesday.
The janitor was among the six injured extracted by rescue crews from the heap of bricks, metal and glass. The accountant and the computer technician are among the missing. Their friends or relatives took shelter from the scorching sun in a nearby building, hoping for news.
Francisco Adir was trying to get information about a friend, Flavio Porrozi, 23, who had been attending a computer course in the largest of the three buildings.
"We think he's alive. At 3 a.m. he managed to call his girlfriend and say, 'Hello, love,' before his phone went dead," Adir said. "The rescuers haven't given us any information, but the family is hanging all their hopes on that phone call."
Five of the six bodies pulled out have been identified in the city morgue, and Porrozi is not among them.
As the hours ticked by, relatives of the missing tried to keep despair at bay.
"We last heard from him at 8 p.m. when he called his wife to say he wouldn't be much longer," said Luis Cesar Vasconcelos, whose brother, computer technician Luis Leandro Vasconcelos, remained trapped in the debris. "Since then, there's been no sign of him, but the family is hopeful to the end."
The state's governor, Sergio Cabral, issued a statement saying the government was doing all it could to support the families of the victims.
"We're still living a moment of shock," he said. "There is still hope of finding survivors, and in a last instance, of rescuing bodies."
One of those pulled out alive was Marcelo Moreira, a janitor in one of the buildings that crumbled.
"He stayed behind to finish a little bit of work," said Rosalvo Alves, the building's main doorman, who had spent the night in a local hospital with his friend. "We shut down at 8. I left, and he was supposed to come too. Now this; he's hurt, our jobs are gone, everything is gone."
Alves worked in the 10-story building for 38 years, and said he had never noticed any problems.
A cloud of dust and smoke from spot fires drifted over the ruins Thursday as rescue crews aided by specially trained dogs dug through tons of brick and twisted metal.
"We have hopes of finding people alive," said Moises Torres, a spokesman with the Fire Department.
According to the institution responsible for approving construction in Rio, unauthorized construction projects were under way in the building. The head of the accident prevention unit of Rio's Regional Council of Engineering, Luiz Cosenza, told the Globo television network that illegal projects could have led to the collapse.
"Two projects were happening in the building," said Cosenza. "They were illegal works; they were not registered with the council."
He didn't provide details but said the work was not being supervised by any registered professional.
Shortly after the collapse, there was a strong smell of natural gas in the area, but Mayor Paes said it apparently did not cause the problem.
"The collapse occurred because of structural damages," he said. "I don't think there was a gas leak."
The buildings housed schools that taught languages and computing, several accounting offices and numerous other businesses.
Antonio Molinaro, 60, a dentist whose office was in the tallest building, said he lost his 120-square-meter (xxxx square foot) office and all the equipment he needed to do his job, a loss he estimated at about $230,000.
He spent the night watching the rescue operation and thinking about starting from scratch after more than three decades of work.
"We'll need a very thorough examination and an answer," he said. "We have to find the person responsible. And if the city won't do it, we'll have to go after the city."
AP
science
If the region were to become a source of CO2 rather than a "sink", tackling the climate crisis will be that much harder.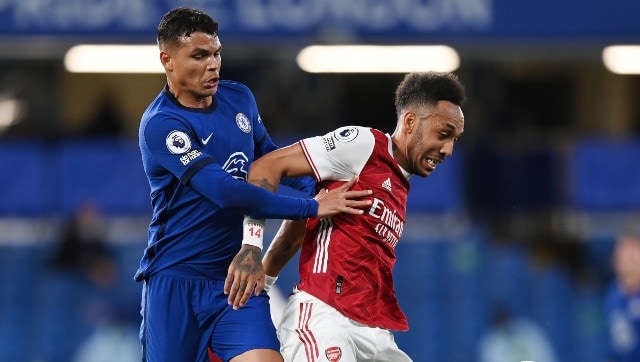 Sports
Brazil coach Tite said the 38-year-old Alves and the 36-year-old Silva were called up because they are "athletes who happen to play football."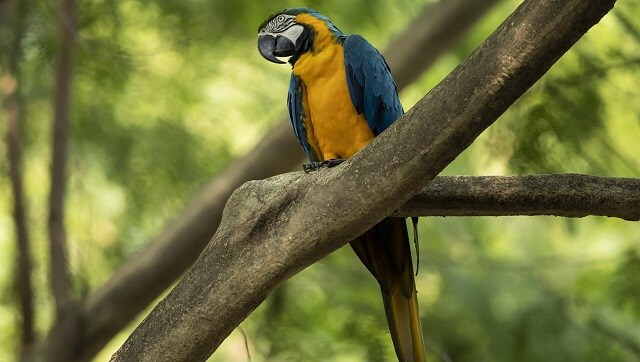 Lifestyle
Almost every morning for the last two decades, Juliet has appeared. She swoops onto the zoo enclosure where macaws are kept and, through its fence, engages in grooming behavior that looks like conjugal canoodling.