18-year-old woman, boyfriend beheaded by her father, uncle in Pakistan's Attock; police suspect 'honour killing'
The incident took place in a small village in Attock district in Pakistan.
Islamabad: An 18-year-old girl was beheaded along with her 21-year-old boyfriend in Pakistan by her father and uncle in what the police are calling yet another incident of honour killing, the media reported on Monday.
The incident took place in a small village in Attock district when the man arrived at the girl's house to meet her, police was quoted by Dawn News as saying. Soon after, the girl's father and her uncle walked in and, after tying the victims with ropes, beheaded them with a sharp object.
The police have arrested both suspects and recovered the murder weapon as well, sub-inspector of Saddar police station Asif Khan said.
Scores of people in Pakistan, an overwhelming majority of whom are women, are still being murdered by relatives for bringing "shame" on their family. At least 280 such murders were recorded by the Human Rights Commission of Pakistan from October 2016 to June 2017 - a figure believed to be understated and incomplete.
World
Hong Kong Police banned the vigil for a second straight year, citing COVID-19 restrictions, although there have been no local cases in the semi-autonomous Chinese city for more than six weeks
Lifestyle
The island is between Sandwip and Hatia islands, close to the small town of Bhola – all infamous names in the history of cyclones.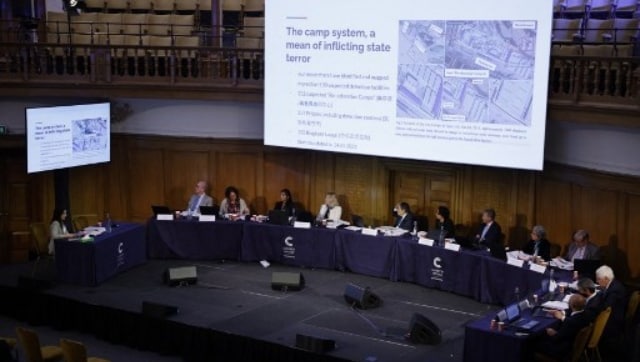 World
Witnesses described squalid conditions and brutality in camps in the northwestern Chinese region of Xinjiang, with one claiming that a woman had died after undergoing forced sterilisation