15 children, 2 women killed as air strike hits school in Syria's Ghouta; human rights group suspects Russian involvement
An air strike on a school in Syria's Eastern Ghouta late on Monday killed 15 children and two women who were using its basement as a bomb shelter, a monitor said
Beirut: An air strike on a school in Syria's Eastern Ghouta late on Monday killed 15 children and two women who were using its basement as a bomb shelter, a monitor said.
The Syrian Observatory for Human Rights said the bombing raid hit Arbin, a key town in the dwindling rebel-held enclave of Ghouta that has been under attack by government troops for over a month.
"Three missiles from a single air strike hit the school, where the underground level was being used as a shelter," said Rami Abdel Rahman, who heads the Britain-based monitor.
"Rescue workers are still searching for survivors," he told AFP.
The Observatory, which identifies air strikes based on flight patterns, munitions used, and aircraft, said Monday night's raids were suspected to have been carried out by Russia.
Moscow has said it is helping Syria's government "finish off" fighters in Ghouta but has denied carrying out air strikes against civilians.
Since 18 February, Syrian troops and allied militia have been waging a ferocious ground and air assault to oust rebels from Ghouta, just east of Damascus.
They have captured more than 80 percent of the former opposition and have splintered the remaining territory into three sections, each held by a separate rebel group.
The pocket where Arbin lies is held by the Faylaq al-Rahman Islamist faction.
Syrian troops have made sweeping advances against them in recent days, opening a "corridor" for terrified civilians to flee into government-controlled territory.
Other residents have opted to flee deeper into the shrinking rebel-held areas.
The White Helmets rescue force, which works to extract people out from the rubble after air strikes, said Monday its teams in Arbin were responding to a strike on a "basement" there.
Find latest and upcoming tech gadgets online on Tech2 Gadgets. Get technology news, gadgets reviews & ratings. Popular gadgets including laptop, tablet and mobile specifications, features, prices, comparison.
World
Calling it 'one-sided, energy-destroying', Trump justified America's withdrawal from Paris climate accord on his watch
World
Officials have said that Russia and China are actively seeking to weaken the US's global standing to undermine confidence in American democracy.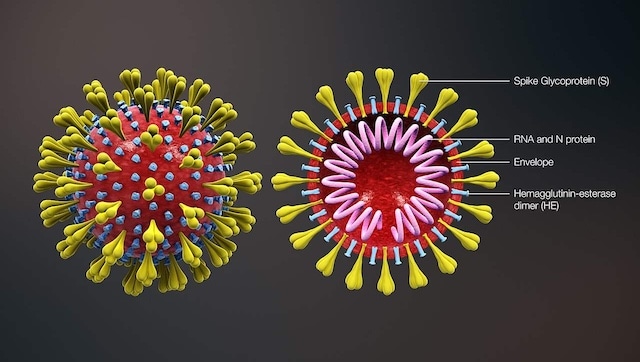 Health
COVID-19 is a contagious disease that spreads through respiratory droplets and fomites.