100 days of Donald Trump - who's saying what
Here's a digest of all the cribs, hymns and takeoffs around the Trump 100 day milestone.
Data was never so fun - 100 ways to measure 100 days of Trump which falls on Saturday, April 29. One is the "fake news" way where they keep Trump in the firing line ("unfair!") and ask people bad questions like "Do you think the Trump administration regularly makes false claims, or not?", the other way is to change the dartboard altogether - what about 100 days of Trump versus Congress - the enemy within?
Trump's fav rag Breitbart has done precisely that - and come up with happy tidings basis a Gallup poll.
"A new Gallup poll shows Trump's favorable rating stands at 40 percent, one percentage point above 39 percent for House Speaker Paul Ryan (R-WI). Senate Minority Leader Chuck Schumer's favorable rating is eight percentage points lower than Ryan's at 31 percent.
But the honor for having the lowest rating goes to Senate Majority Leader Mitch McConnell (R-KY), which stands at 27 percent."
Here's a digest of all the cribs, hymns and takeoffs around the Trump 100 day milestone.
The Simpsons drollery is trending at #2, says Youtube - a savage commentary which begins with Trump's press secretary throwing in the towel.
Expectedly, The New Yorker magazine takes a sledgehammer to the 100 day copy - Editor David Remick demolishes Trump's young presidency in a scathing five pager.
Sample how the piece begins: "For most people, the luxury of living in a relatively stable democracy is the luxury of not following politics with a nerve-racked constancy. Trump does not afford this. His Presidency has become the demoralizing daily obsession of anyone concerned with global security, the vitality of the natural world, the national health, constitutionalism, civil rights, criminal justice, a free press, science, public education, and the distinction between fact and its opposite. The hundred-day marker is never an entirely reliable indicator of a four-year term, but it's worth remembering that Franklin Roosevelt and Barack Obama were among those who came to office at a moment of national crisis and had the discipline, the preparation, and the rigor to set an entirely new course. Impulsive, egocentric, and mendacious, Trump has, in the same span, set fire to the integrity of his office."
No surprises on which telly channel got the prize catch - Fox of course, eyeing ratings heaven. Martha Maccallum will interview Trump on the final edition of 'The First 100 Days' at Friday, 7 pm ET.
"No topic will be off-limits, as Martha presses the president on topics like North Korea, health care, the border wall, his clashes with the courts and his never-ending battles with what he calls "the dishonest media", says a Fox News statement.
Nick Bryant of the BBC says the Democrats think of the new president as a "national embarrassment" and his supporters " continue to view him as a potential national saviour."
"One hundred days into a presidency the like of which this country has never seen before, the state of the union is disunion," writes the Beeb's man in New York.
Since taking office, Trump has railed at mainstream media often but this one tweet got them all into bundled into the same one pile: "The FAKE NEWS media (@nytimes, @NBCNews, @ABC, @CBS, @CNN) is not my enemy, it is the enemy of the American People!"
Many of these "fake news" outlets are dishing out their own polls first among them is the ABC / Washington Post poll coinciding with the 100 days of Trump weekend titled "Lies, Damn Lies and the Deep State tells sums it up this way : "Nearly half of Americans think there's a "deep state" in this country, just more than half think the mainstream media regularly report false stories and six in 10 say the Trump administration regularly makes false claims. Just another day in the world of alleged sneaky stuff."
"Trump's lies are working brilliantly. This new poll proves it", concludes Washington Post on the ABC poll.
Deep state is defined in the poll as "military, intelligence and government officials who try to secretly manipulate government policy."
Nearly half of those polled - 48 percent - think the deep state exists, 35 percent call it a conspiracy theory the rest are unsure.
This ABC News/Washington Post poll was conducted by landline and cellular telephone April 17-20, 2017, in English and Spanish, among a random national sample of 1,004 adults. Sampling error is 3.5 points, partisan divisions are 31-24-36 percent, Democrats-Republicans-independents.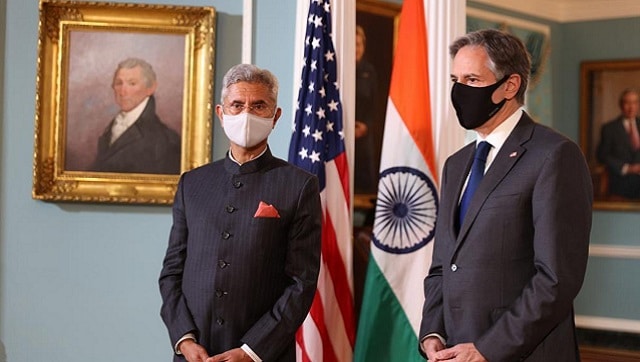 World
US Secretary of State Antony Blinken's two-day visit to India has garnered a lot of attention especially since it has come amid US withdrawal from Afghanistan, which has ramifications on India's own security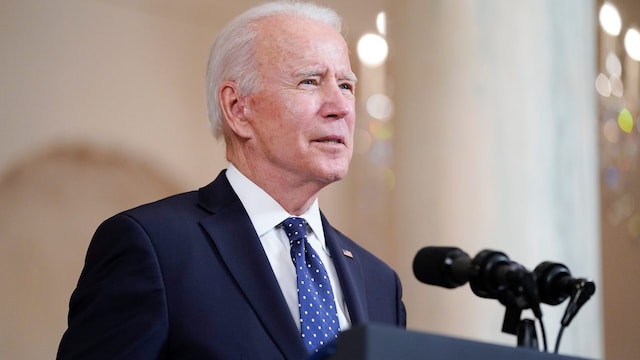 World
Biden had announced that the US would purchase 500 million doses of Pfizer and donate to nearly a hundred low-and middle-income countries (edited)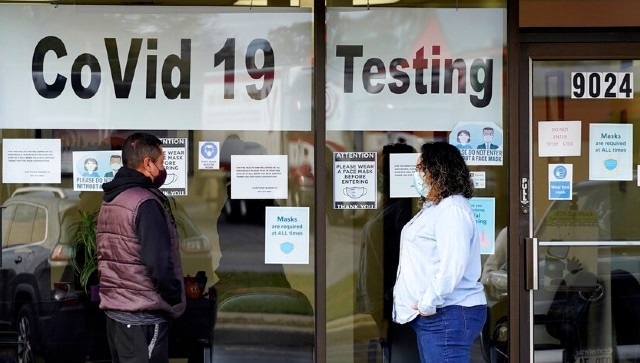 India
The Biden administration has kept in place travel restrictions that have severely curtailed international trips to the US, citing the spread of the delta variant of the virus.