Does it scare you that Pokémon Go can cause an actual stampede? If not, maybe it should
Pokémon Go has become a, no, the symbol of online gaming, worldwide. People around the globe have done crazy things while trying to find rare those Pokemon characters!
However, what you're about to read next has jumped quite a few laps. After a rare Pokémon appeared in the capital city of Taipei over the weekend, people in the city went berserk.
A massive stampede was reported due to the same on Saturday evening. The Pokémon character over which people reportedly lost their minds was Snorlax.
In an unverified video posted on the Facebook accounts of a Taipei resident, people are shown running around like a herd of wildebeests, to find the Pokemon character that appeared there.
This video is a scary reminder of the internet age taking charge of the human race, so much so that a game has gone on to cause a panicked rush of thousands of people on the road.
A few days ago it was reported that Pokémon Go's popularity had begun to fade in the United States.
Looking at the video, it's probably safer if the hype began to fade elsewhere in the world too!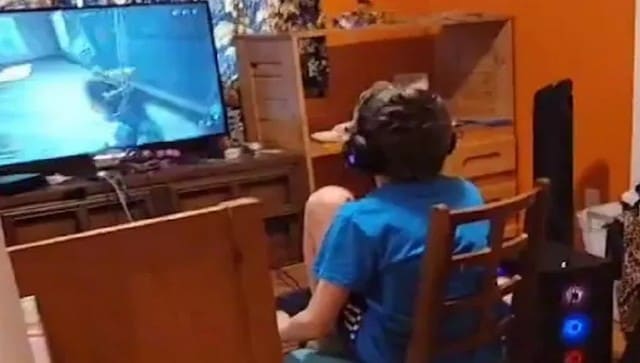 World
The boy's sister, who goes by the username @bumblebee__ , said she was proud of her brother for defending LGBTQ people
India
State home minister Narottam Mishra said that he directed police officers to take action against her under the Motor Vehicles Act
India
The video was recorded on 11 September when some boys from the Sukhigaon village encountered the bears while playing. Frightened, they fled leaving the ball behind