Hillary Clinton's Trump card: Competence will win her this election, not likability
Hillary Clinton's 'Achilles heel' is and has always been likability, which is closely linked to trustworthiness.
When politicians say that they want to focus on the issues, they flash toothy smiles. The right tie must be picked, the right sweater must be worn while they discuss 'issues'. We know the image: the rolled up sleeves, no jacket, slightly loosened tie. Folksy, honest. The standard question, posed in every election, is which one of these guys would you want to get a beer with? Experiential knowledge is occasionally questioned. Good reporting occasionally uncovers egregious gaps in knowledge (no one will forget when Rick Perry couldn't name three federal agencies to cut).
But by far, the base assumption for men is rationality and competence. Many studies have established a link between gender and perceived competence. Women have to work harder to be considered good at their jobs. Hillary Clinton has fought from behind, overcoming these perceptions. People see her as untrustworthy, but competent and knowledgeable.
But let's talk about "likability" for a minute. In deciding who to vote for, many Americans are looking for authenticity, a quality that is extremely hard to pin down. Hillary Clinton's 'Achilles heel' is and has always been likability, which is closely linked to trustworthiness. Though allegations of corruption and sexual assault have been leveled against Bill, people somehow forget them when he gets on a stage. He loosens his tie, rolls up his sleeves, and tells a story.
He performs. Hillary, by comparison, is stiff and wooden onstage. Why?
Women in high-power positions spend their professional lives trying to convince people that they have the basic skills to perform. There's no being charming and authentic when you're fighting so hard to challenge people's assumptions about your ability to do the job. The minute you must prove your intellect is the minute you forfeit the chance to seem likable and relatable.
Likability and rationality are the 8-10 split for women. Women cannot present themselves as both. Since men aren't forced to challenge basic assumptions about their competency, they are not set up to fail the way women are.
Hillary hatred is linked somehow to the larger competence-likability quandary. Marianne Cooper, a sociologist at Stanford's Clayman Institute for Gender Research and the lead researcher on Sheryl Sandberg's Lean In, said to Slate that women who are successful in areas that are culturally coded as male are typically seen as "abrasive, conniving, not trustworthy, and selfish."
Clinton's "favorability" rating always dips when she goes for a promotion or makes a power play. When she pushed for healthcare reform as First Lady, when she announced her run for the Senate, and when she announced both her 2008 and 2012 runs, her favorability dipped by at least five points each time. People seem to find her ambition disturbing; they read her acquisition of power as uniquely greedy.
This perception is borne out by the research. When women challenge men's authority and relative position of power, they are viewed more negatively. According to the Cooper, "when acting authoritatively, women leaders are disliked much more than men. To be clear, it is not that women are always disliked more than men when they are successful, but that they are often penalized when they behave in ways that violate gender stereotypes." More explicit presentations of this implicit bias were on full display at the Republican National Convention. People were seen wearing obscene t-shirts and sporting sexist buttons. These easy insults reinforce the idea that a woman deserves to be demeaned and called names for taking a "man's job" or fighting to lead in a man's world.
Clinton is one of the most even-keel and calculated politicians we have seen in recent years. With an opponent like Trump, who is combusting in front of our eyes and appears to be acting completely irrationally, it's not hard for her to seem more competent. He is Clinton's true foil. In this strange election cycle, Clinton's competence is a boon, whereas in the past, she was criticized for her unusual steadiness.
Lucky for Clinton, Trump's favorability rating is lower than hers. This is a coup for her. Against anyone else, she would be fighting from behind, trying to leverage being a woman to appeal to female voters. She would be using embarrassingly folksy language and milking cows. She would be doing everything to counteract her image as a wooden, female politician. Her sounding prepared in debates and having experience works to her benefit in this election. And she can use this relative competency to secure the election.
She is deeply flawed and mired in allegations of corruption, but she is largely viewed as competent. All she has to do is stay seeming competent to win. Her winning this election will not undo how women are viewed. But in this case, being able to do the job is good enough.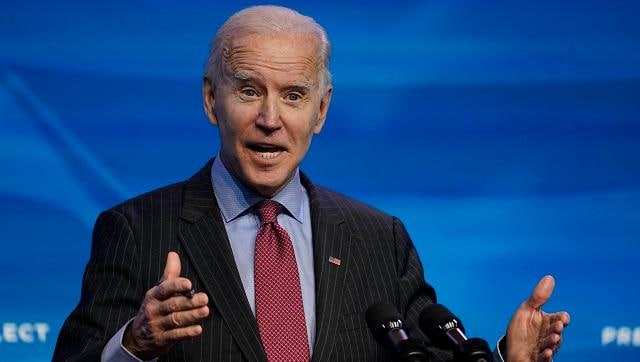 India
Far from dissuading the terror twins, giving them more money will actually be tantamount to rewarding their rank bad behaviour
Sports
Danielson and Cole choosing AEW over WWE gives professional wrestling fans a signal which way the wind is blowing at the moment: firmly in one direction
World
Mark Milley also spoke with a number of other chiefs of defense around the world in the days after the 6 January riot, including military leaders from the UK, Russia and Pakistan