Last minute Olympic plans? Here are some cheap London stays
A list of ten affordable accommodation options in London that are still available during the Olympics.
The start of the 2012 London Olympics is only a month away and it's probably fair to say that if you're only just thought about planning a trip to the games, you're definitely a last-minute-person. However, to think that planning late always means paying outrageous prices is not necessarily correct. Our friends over at Budgetplaces.com have kindly put together a selection of ten affordable accommodation options in London that are still available during the Olympics. Combine this with a last minute flight and one of our tips on how to make most of your airport experience and you're on to win a medal yourself!
1.     Mary Rose Inn Hotel Starting at $34.04 nightly, this charming two-star hotel is located in the center of the village of Saint Mary Cray in the London Borough of Bromley. The beautiful 16th century building provides guests with 45 comfortable rooms and is located only 25 minutes away for the city's top sites including the London Eye, Buckingham Palace and Oxford Street. Find out more. 
2.     Piccadilly Stop Guesthouse Starting at $61.89 nightly, the stylish Piccadilly Stop Guesthouse offers chic and cozy guest rooms in the trendy district of Soho, Central London. Only a short distance away major attractions like Trafalgar Square, Covent Garden and Piccadilly Circus, this affordable guesthouse provides travelers with value and quality accommodations, along with a kitchen and free Wi-Fi. Find out more.
3.     Studios2let Starting at $61.89 nightly, Studios2let boasts 145 attractive studio apartments right in Bloomsbury, Central London. Along with cozy accommodations, travelers will enjoy complimentary Wi-Fi, flat-screen TVs, a well-equipped kitchenette and more.  Find out more.
4.     Chelsea Guest House Starting at $41.95 nightly, travelers can shack up in this contemporary pad in London's most prestigious neighborhood. The very exclusive Chelsea Guest House is a quick jaunt from London's greatest museums including the National History Museum. Return home and relax with the Chelsea Guest House's free Wi-Fi, in room kitchen, and plush bedding. With rooms comparable to topline hotels, guests receive a very personal experience without compromising luxury. Find out more.
5.     Britain's B&B Starting at $56.58 nightly, Britain's B&B is only three miles away from the Olympic Stadium. The family owned B&B is sure to provide foreigners as well as those traveling in from around the UK a wonderful, welcoming, and warm experience. In addition, the cozy B&B offers great amenities such as Wi-Fi, laundry/washing facilities, and a kitchen. This English style B&B is only available to Budgetplaces.com. Find out more.
6.     Ascot Hotel Starting at $42.43 nightly, Ascot Hotel boasts exceptional modern quality and décor in the heart of London. The Hotel runs its very own ethnic restaurant, and is known for its clean, impeccable, and simply warm service. Visitors of Ascot Hotel are sure to receive both a wonderfully unique stay within steps of all London has to offer. Find out more.
7.     Romanos Hotel Starting at $64.43 nightly, Romanos Hotel offers bright airy rooms in London's premiere Pimlico district. Travelers can pop over to London's best attractions including Buckingham Palace and the Houses of Parliament or can relax by the beautiful River Thames, which is only 500 meters away! Find out more.
8.     St. Johns B&B Starting at $47.15 nightly, St. Johns B&B is the perfect picture of cozy elegance. The Victorian house is located in the quaint and darling High gate Village that is home to Old English restaurants and pubs including their own bar and restaurant. London city life seekers are close to public transport including buses and trains. Find out more.
9.     Olympic House B&B Starting at $51.07 nightly, Olympic House B&B is not only a short walk away from the Olympic Park but also O2 Arena. The Arena is home to the "football" team, top of the line concerts, and Live TV show events like the London hit X Factor. If you are not already overloaded with entertainment, getting from this clean and comfy digs to central London is just an easy Tube ride away. Find out more.
10.  High Street Guest House Starting at $56.58 nightly, the charming High Street Guest House is ideal for visiting London. Travelers can easily pop over to the renowned Tate Museum, London Zoo, St. Paul's Cathedral, or grab tea at the endless nearby cafes. High Street Guest House is a warm comfortable home base for worldwide travelers providing amenities like free Wi-Fi, baggage storage, and no charge for children under five. Find out more.
Reuters
Find latest and upcoming tech gadgets online on Tech2 Gadgets. Get technology news, gadgets reviews & ratings. Popular gadgets including laptop, tablet and mobile specifications, features, prices, comparison.
India
Seagram's Blenders Pride, the Indian origin blended whisky has received international awards - the Gold Award at Monde Selection 2020, Gold Medal at The Fifty Best, and Bronze Medal at London Spirits Competition 2020.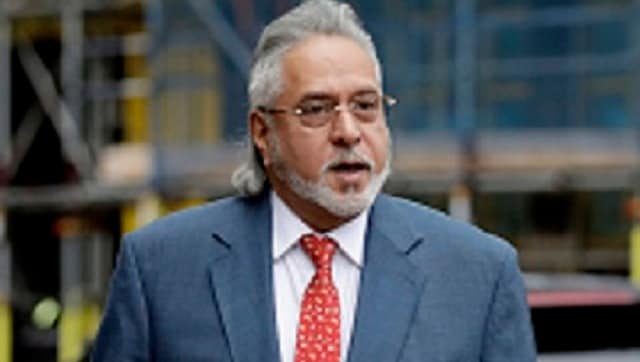 India
Mallya, an accused in bank loan default case of over Rs 9,000 crore involving his defunct Kingfisher Airlines, is in the UK since March 2016. The SC bench listed the matter for 15 March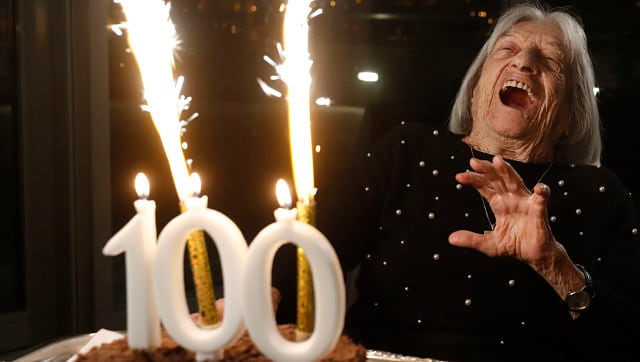 Sports
Agnes Keleti, a winner of 10 Olympic medals in gymnastics — including five golds — celebrated her 100th birthday on Saturday in her native Budapest, punctuating a life of achievement, adventure, tragedy and perseverance which, she says, passed by in a flash