A train ride through Athens and the changes of Greece
A Greek citizen working abroad takes a familiar train ride through the unfamiliar terrain of a struggling economy.
by Greg Roumeliotis/Reuters
On a hot summer morning I make the same train journey into central Athens that I used to make when I left the country 15 years ago. Much has changed in my homeland since I was a teenager, but many of the gains now seem fragile and reversible.
I catch the train from Kifissia, a leafy northern suburb of Athens where I spent much of my childhood. The train is in a much better condition than I remembered it -- the paint is bright-red, seats are cleaner and there is air-conditioning to alleviate the scorching heat.
Soon my eye catches a sign that explains this: "Air conditioning was co-funded by the European fund of regional development." Much of Greece's rail and other public infrastructure has been funded with European Union subsidies.
One of the stations my trains crosses is new, completed in 2004 for the Athens Olympic Games. A testament to Greece's growing affluence in the past decade, it provides access to a vast shopping mall with 200 outlets. Few passengers get off now.
Greece has made great strides thanks to its membership of the European Union and the euro. When I left Greece in 1997, this was a cash-based society. Credit cards were rare and mortgages prohibitive for many. Small businesses struggled to get loans. Living standards were lower.
The country joined the EU in 1981 and its membership of the common market fostered investment into the country. But it was thanks to the euro, which it joined in 2001, that it enjoyed cheap credit and low inflation, as interest rates for the continent were set by the European Central Bank in Frankfurt.
As a result, the Greek economy prospered, averaging 3.3 percent annual growth between 2000 and 2009, more than Germany, which notched up 0.9 percent, and the European Union, which grew by 1.5 percent, according to the EU's statistics body.
But euro membership also meant Greece could not devalue its currency and the country became less and less competitive as wage and other costs grew. The country increasingly struggled to finance its budget deficits, which it failed to rein in.
In the World Economic Forum's 2011-2012 global competitiveness index, Greece ranks 90th out of 142 countries, the lowest EU nation and below Botswana, Kazakhstan, Rwanda and Iran.
Still, Greeks remain fond of the euro because of the prosperity it once gave them. A critical election last month was won by a party that promised to renegotiate the austere terms of a 130 billion euro bailout programme agreed with the EU and the International Monetary Fund without compromising the country's membership of the euro.
Many of the stores of my childhood I remember passing by on the train have been replaced by new ones.
But some are now empty, with a sign "for rent" on display. Greece's fifth consecutive year of recession has taken its toll on small businesses.
As my train fills with the early rush-hour crowd, I hear two young men besides me talking about the dire straits of the labour market and the possibility of them seeking work abroad. Over half of those under 25 in Greece are unemployed.
"It's impossible to find work here, my degree is worth nothing here. I have to get out (abroad), do something," one of the men complains.
This is a far cry from the mood in Greece when I completed my studies in Britain in 2004. Most Greeks who studied abroad then returned home to a booming economy. My decision to work abroad -- driven by a desire to pursue an international career in journalism -- put me in a small minority.
This the third year in a row that I'm back in Greece reporting for Reuters. Each time I find my co-patriots struggling with cuts in wages and pensions. My young nephews and nieces, who are either studying or trying to find their first job, face much dimmer prospects than I did.
My train approaches central Athens and I see more people making their way to work. Some are in suits, young professionals who a few years ago one would see driving around the city. While traffic jams in Athens are still notorious, some Greeks are dropping their cars for public transport to save money.
On the train I also see the traditional litany of beggars. What is surprising is how often I now hear the word "homeless". At 80.1 percent, the country has one of the highest home ownership rates in western Europe but the crisis is rendering the most vulnerable homeless.
In what has traditionally been an ethnically homogeneous society, it is also novel to hear fluent Greek on the train from a young African girl.
With more than one million immigrants, many seeking entry into the EU, Greek society is much more diverse than when I left it. But nationalism has also bolstered the far-right, which entered parliament when the neo-Nazi Golden Dawn movement emerged as the fifth biggest party in the last elections.
As my train reaches downtown Athens, I realize that the biggest change has been in people's outlook. The once-booming confidence of Greece, proud of its ancient history as the cradle of democracy, has gone.
The economy has already shrunk back to its 2005 size and Greeks fret that never-ending austerity will set them back much further. They fear for the future of their families and I fear for mine as well.
Find latest and upcoming tech gadgets online on Tech2 Gadgets. Get technology news, gadgets reviews & ratings. Popular gadgets including laptop, tablet and mobile specifications, features, prices, comparison.
Sports
The delayed Euro 2020 finals, scheduled to be played in 12 host cities across Europe from 11 June until 11 July, have already been pushed back a year due to problems caused by the coronavirus pandemic.
Sports
The 49-year-old Brzeczek extended his contract last November after helping Poland finish top of their qualifying group for the European Championship, which will be held this year after being postponed due to the coronavirus pandemic.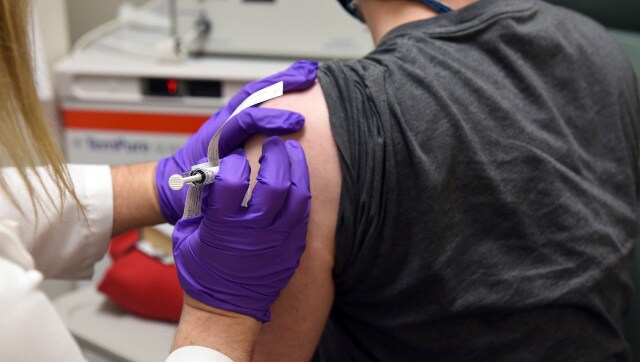 Sports
While vaccination programmes are kicking into gear around the globe, they are still focusing on those facing the highest risk, so the question of whether elite athletes should be a priority is, for now, awkward.