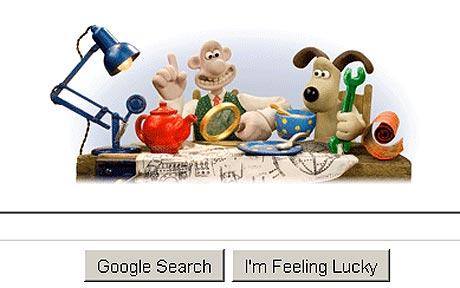 Google doodles are the daily design features, or what the company calls "decorative changes" on the Google homepage that commemorate an event, holidays — current or historic — or anniversaries. They are generally a theme-based twist on the company logo that can be static or interactive. They have become so sticky over time that people come to Google's landing page out of sheer curiosity about the day's doodle. People even collect them. View entire collection here.
Google has a dedicated team of designers who turn out one creative doodle after another, every day. The idea for a doodles are generated not only in-house as well as from general public. Ideas can be sent to proposals@google.com.
and fan logos are invited at proposals@google.com.
History:
The idea of Google doodles began in 1998, informs Google:
...when founders Larry and Sergey played with the corporate logo to indicate their attendance at the Burning Man festival in the Nevada desert. A stick figure drawing was placed behind the 2nd "o" in the word, Google and the revised logo was intended as a comical message to Google users that the founders were "out of office." While the first doodle was relatively simple, the idea of decorating the company logo to celebrate notable events was well received by our users.

A year later in 2000, Larry and Sergey asked current webmaster Dennis Hwang, an intern at the time, to produce a doodle for Bastille Day. Pleased with the result, Dennis was then appointed Google's chief doodler and doodles became a regular occurrence on the Google homepage.
Updated Date: Aug 17, 2011 22:30:52 IST