CNBC Photo Gallery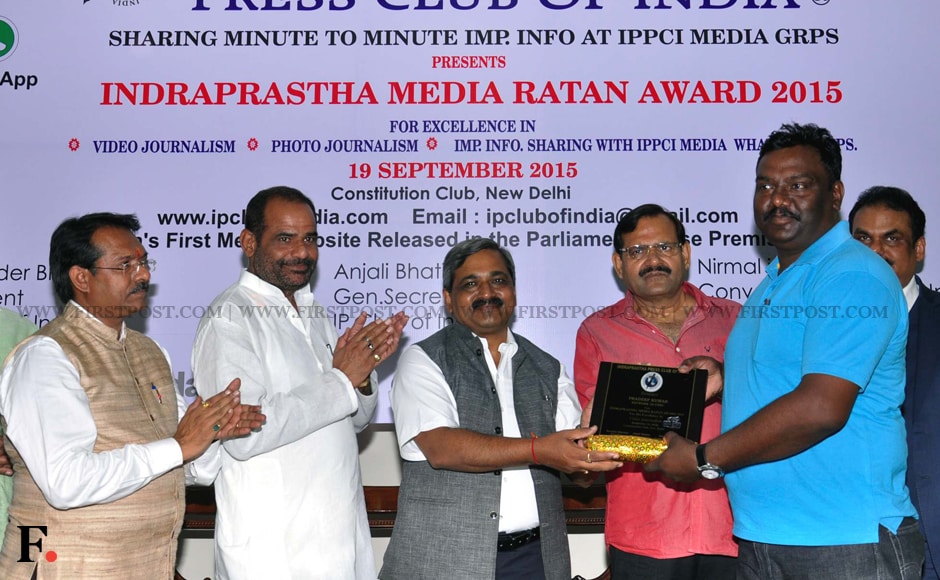 Sep, 20 10:36:27 IST
Pradeep-Kumar-(Video-journalist,-Network-18-CNBC)-receiving-award-by-BJP-leader-Satish-Upadhyay
CNBC Best Pictures and Images

09/20 10:36:27

08/17 19:58:02
Former ONGC CMD RS Sharma. Image courtesy CNBC-TV18

07/07 16:37:57
Source CNBC-TV18

06/15 14:32:25
The CNBC-TV18 logo.

02/23 20:36:02
Budget discussion. Image courtesy CNBC-TV18

01/13 12:29:58
Mirach Capital Group founder Saransh Sharma . CNBC-TV18

01/12 16:50:37
Deutsche Bank predicts good run for the Sensex in 2015. Screeshot from moneycontrol,com

07/10 17:48:48
Demand for steel grew by a mere 0.6 percent in 2013-14, the lowest in four years. The demand had gone up by over 3 percent a year earlier.


07/10 12:04:17
A look at the panel

07/10 09:29:07
We track the changes the new Finance Minister will make to tax laws in his maiden union budget.