06:02 (IST)
For now, that's all and adieu from us, folks!
06:02 (IST)
05:56 (IST)
Chandrayaan-2 is coming
K Sivan says that next launch will be that of Chandrayaan-2, ISRO's second mission to the moon between July 9 and 16th. Also coming up is the launch of another remote sensing CartoSAT.
05:53 (IST)
K Sivan addresses a happy crowd
I'm happy to announce that the PSLV has placed the RISAT-2B satellite in the perfect altitude and inclination, as planned. With this launch, the PSLV has launched a total of 53 tonnes of mass to space over the years, K Sivan says to members of ISRO and press.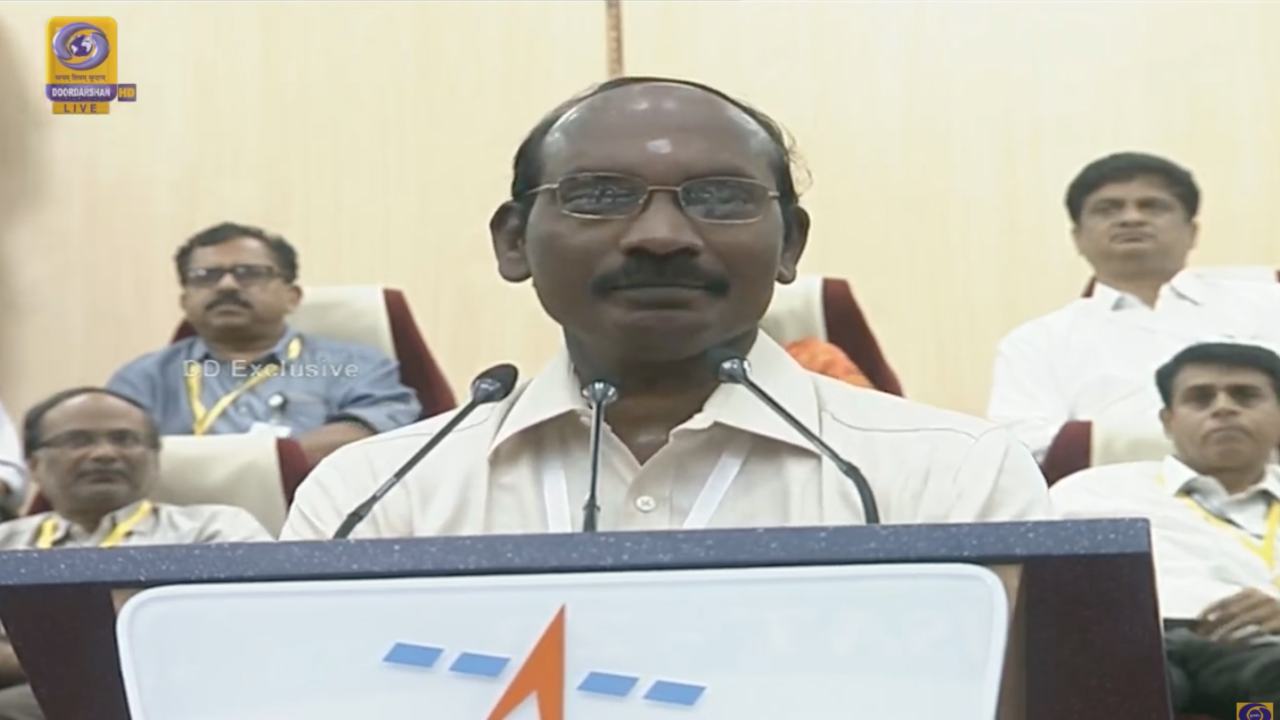 05:48 (IST)
There goes the RISAT!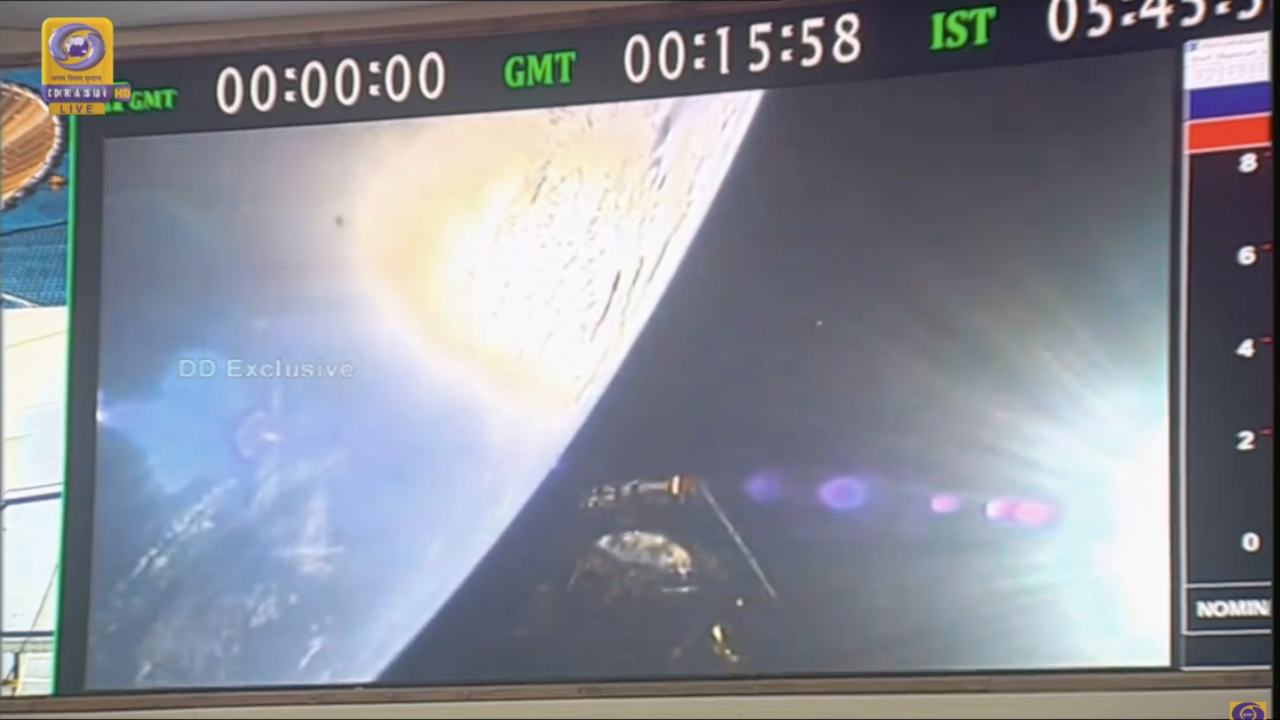 05:45 (IST)
RISAT-2B separates perfectly!
The PSLV's fourth stage engines has been shut off, and the orbital conditions have been reached for the satellite to seperate. RISAT-2B has been release into its orbit as planned, to applause from the mission team.
05:44 (IST)
Fourth stage fired up!
The PSLV has shed its third stage and fired up its fourth and final engine – the PS4. The fourth stage burn will accelerate the rocket to place the RISAT-2B satellite in a circular orbit at its intended 557 kilometer-altitude. The PSLV is moving at faster speeds that 8 kilometres per second right now!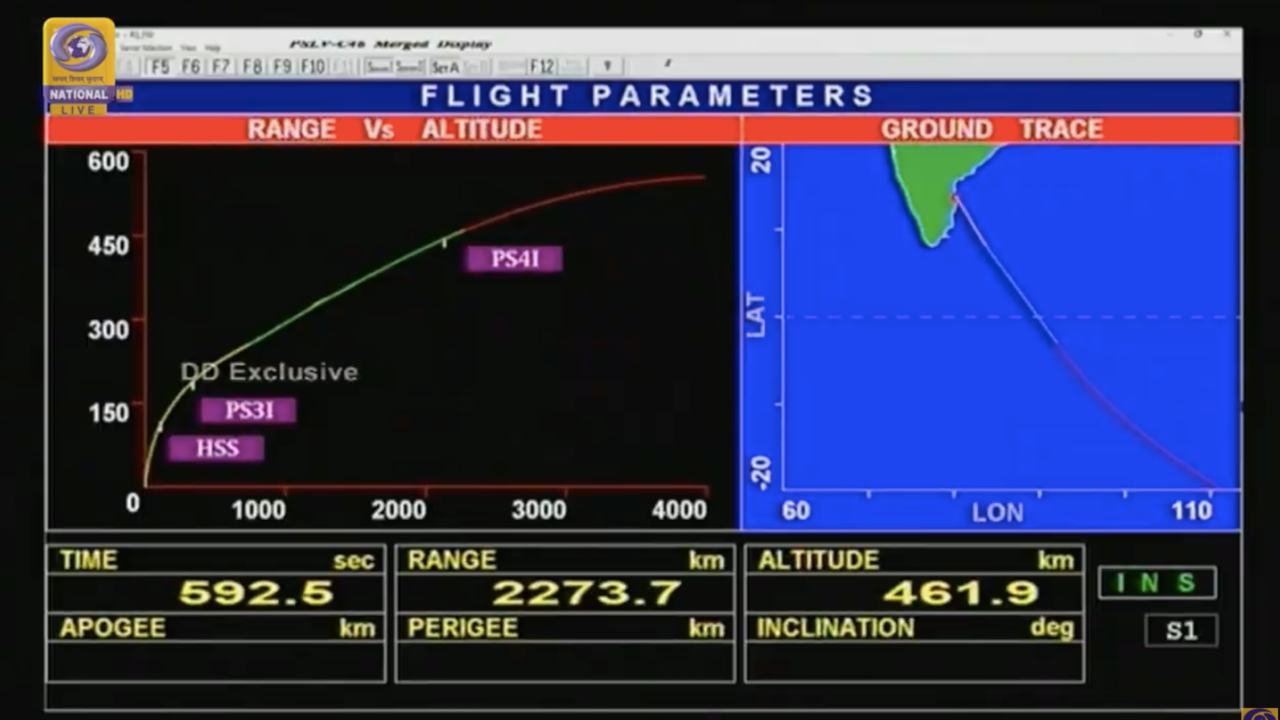 05:39 (IST)
Third stage of the PSLV fired up
After the second stage powers the rocket and burns out, the third stage has taken over and also burned out. The rocket is now in its coasting phase, and will stay as such for a few minutes.
05:36 (IST)
ISRO pops the hood!
PSLV's payload fairing has separated as planned, opening up the conical nosecone and leaving RISAT-2B exposed to the atmosphere.
05:34 (IST)
The PSLV is off!
The rocket is riding carrying tens of thousands of kilograms of thrust powered by its solid-fueled first stage. This first stage has now been shed after use, and the second stage is performing beautifully!
05:32 (IST)
Look at her go!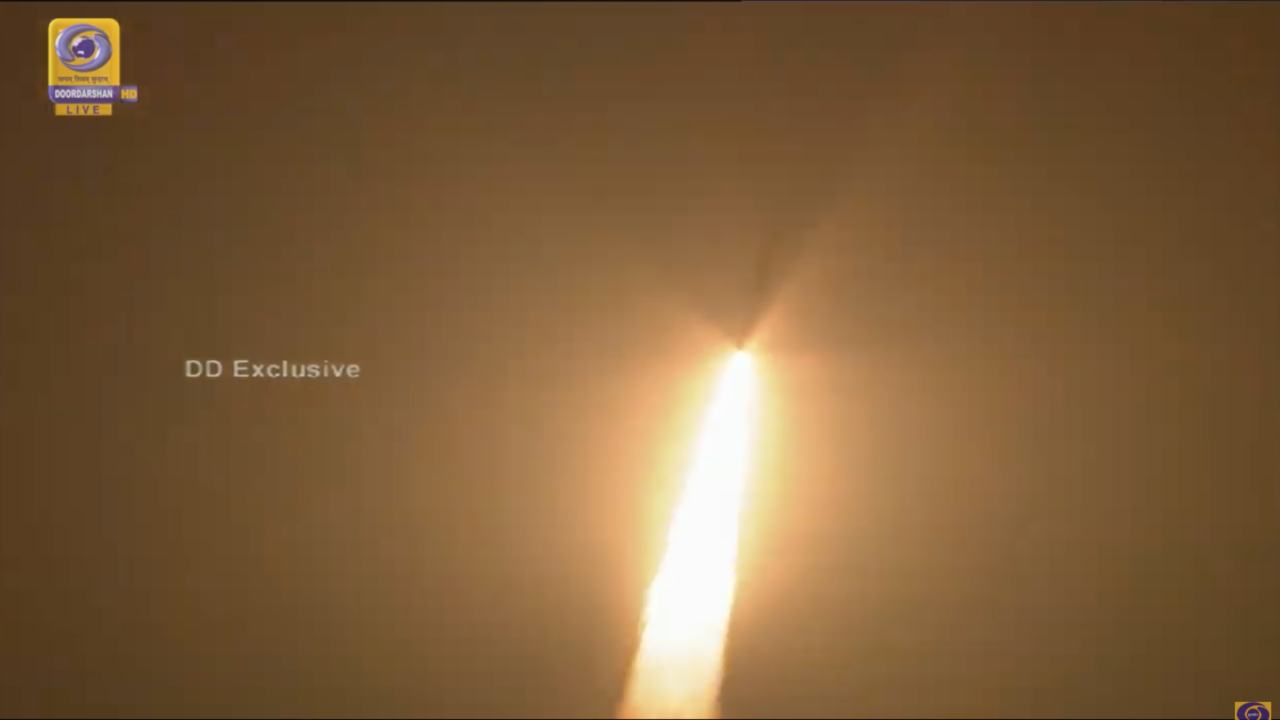 05:30 (IST)
05:30 (IST)
While we wait, here's a look at statistics of today's launch
48th PSLV mission
14th launch of the PSLV in the CA configuration
3rd ISRO launch of 2019
3rd PSLV launch of 2019
36th PSLV launch from Sriharikota's First Launch Pad
05:26 (IST)
We're now 5 minutes from liftoff! :)
05:26 (IST)
Weather looking great for liftoff!
All weather conditions have been reported favorable for launch. The most important factors mission control looks at are wind speeds (both ground and upper altitudes) and lightning.
05:24 (IST)
RISAT-2B will take over from RISAT-1
RISAT-2B, short for "Radar Imaging Satellite-2B", is the second in a series of satellites used to observe weather conditions on Earth using radar imagery.
Once operational, the satellite will be capable of monitoring weather day and night, in all weather conditions. We sure could use more of that considering monsoon is on its way.
05:21 (IST)
05:16 (IST)
Live stream of the launch
In the meanwhile, here's where you can catch the satellite launch live on DD National's Youtube Channel.
05:14 (IST)
PSLV awaits green-light liftoff
The PSLV-Core alone rocket is now all fuelled, and awaiting green-light from ISRO's mission director in the form of an OK to start the automated launch sequence (ALS) to liftoff.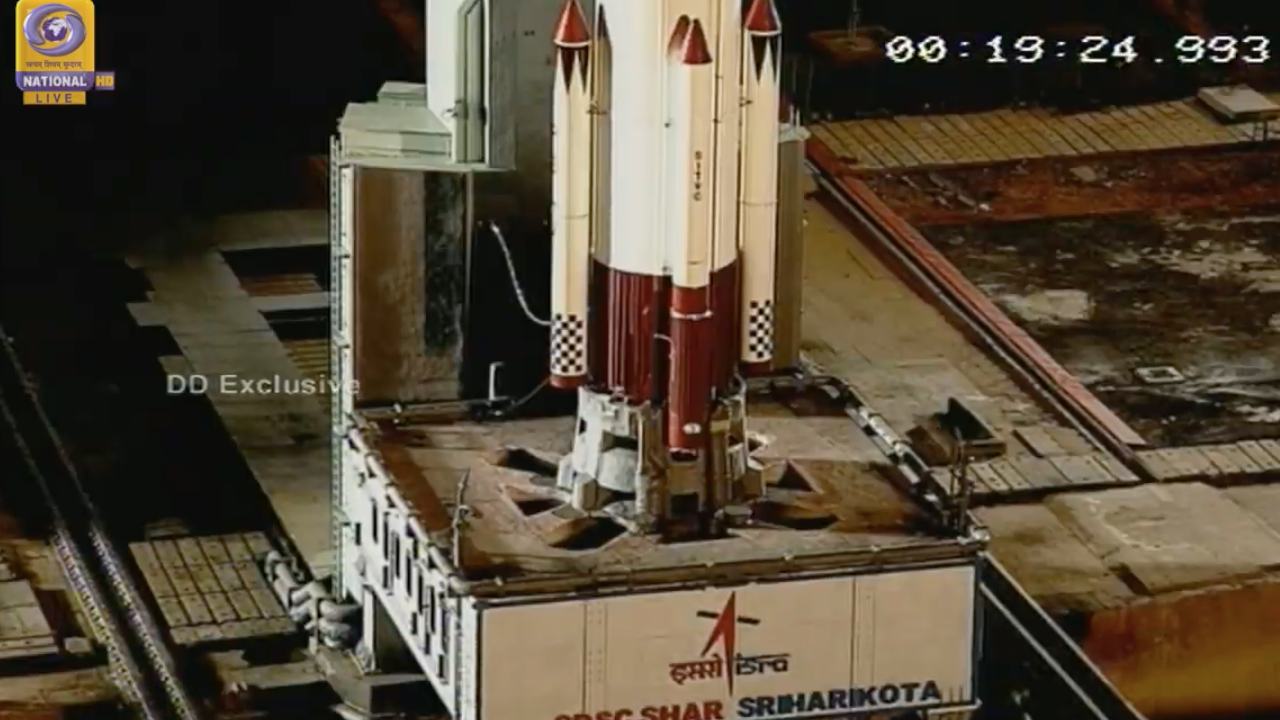 05:09 (IST)
Hello all!
We're all set to follow the launch of India's newest earth observation satellite on ISRO's PSLV-C46 rocket this morning.