tech2 News StaffNov 25, 2018 09:16:31 IST
If you're only just hearing about International Meatless Day, maybe you're wondering what days of commemoration have come to. Well, 25 November is a big deal for many animal activists around the world – a day to celebrate the Sadhu Vaswani Mission Campaign launched in 1986 to spread the word about treating our fellow earthlings with compassion and nonviolence.
With more than a few Indian celebrity influencers that have a reverence for all living things, here are ten of the most vocal supporters using their fame to give animals a voice:
Alia Bhatt
Switching to vegetarianism just last year, Alia Bhatt decided to stay off meat to keep cooler and fitter in the summer heat. She's enjoying her change in eating habits and isn't a huge fan of meat in any case, according to Cosmopolitan.
2. Narendra Modi
Our very own Prime Minister Narendra Modi has been vegetarian by birth, a fact that made headlines on his visit to the meet US President Barack Obama for a state dinner in 2016. PM Modi was even treated to some kickass vegetarian food on his trip to the UAE by Chef Sanjeev Kapoor, who flew down just to have the honour.
Also, we couldn't help but sneak a laugh at fake-Modi's pun here:
A special version of PubG game, "SubG" to be released exclusively for vegetarians and Jains. #ModiSpeaks

— Narendra Modi (@OfficialModii) June 19, 2018
3. Sonam Kapoor
A vegetarian for several years now, Kapoor turned vegan not too long ago after learning she was lactose intolerant.
"I stopped eating meat four or five years ago. What has happened now is that I've stopped consuming milk and milk products," she told DNA in an interview.
Hunting is illegal in india, one of things the world can learn from us! Trump is an imbecile ! @potus #proudtobeindian #preserveourworld pic.twitter.com/retBm6Y1MZ

— Sonam K Ahuja (@sonamakapoor) March 9, 2018
4. Shahid Kapoor
Desi Thor to some, and Shahid Kapoor to others, photos of him picking up weights go viral far more often than the many PETA campaigns he participates in.
He turned vegetarian after his father Pankaj Kapoor gifted him a book – 'Life is Fair' by Brian Hines, which discusses the philosophy of karma from a vegan perspective. Kapoor supposedly walked onto a flight with the book and hasn't eaten meat since he got off that day, according to DNA.
Happy Birthday Shahid Kapoor! #sexyvegetarian @shahidkapoor pic.twitter.com/xQJ9tGnR6y

— PETA India ❤️❤️ (@PetaIndia) February 25, 2014
5.   Jacquline Fernandez
Fernandez was awarded 'Woman of the Year' by PETA back in 2014, and is known for following a wholesome vegan diet. She has been a vocal advocate against animal cruelty and voiced that her love for animals and pets trumps most things – food and creature comforts for sure, according to VeganFirst.
Guys what's for lunch today? Hope it's nice and healthy!!! pic.twitter.com/tAztgNHQl5

— Jacqueline Fernandez (@Asli_Jacqueline) May 22, 2013
6. Amitabh Bachchan
Bollywood's Shehenshah, Amitabh Bachchan is, and has been a vegetarian for many years. The living legend cites that vegetarianism is the secret to his incredible fitness and agility at his not-so-tender age. The actor's health had a big part to play in the decision too after suffering damage to his intestines and losing 75 percent of his liver to an illness. PETA has cheered him on and deemed him their 'Hottest Vegetarian' more than a few times.
T 1754 - @PetaIndia has turned elephant Sunder's home into free-roaming, forested sanctuary. .. feeling good I contributed to this cause !

— Amitabh Bachchan (@SrBachchan) January 30, 2015
7. Tamannaah Bhatia
Once a die-hard lover of fish, chicken, meat and eggs, Tamannaah quit meat and went green after her five-year-old pet dog Pebble fell seriously ill.
"I have been born and brought up in a typical Sindhi meat-loving household. So, it was quite hard for me to quit non-vegetarian food. But when last month, Pebble got really unwell and suffered a severe paralysis attack, I realized that it was time for me to switch to vegetarianism," the actress told NDTV.
Now she wished she had dropped the meat ages ago!
8. Aamir Khan
Bollywood's Mr Perfectionist Aamir Khan decided to go vegan in 2015 after living meat-y most of his life. He even takes his tea with soya milk now.
His wife, Kirao Rao was a big influence in his decision to go vegan, showing him a video about 15 life-threatening diseases that a vegan diet can prevent.
"The video showed me a healthier way of life. After watching it, I was convinced that vegans are way ahead of non-vegetarians and even vegetarians," in an interview with PETA.
9.  Richa Chaddha
From her modelling years to her acting ones, Richa has loved animals, even adopting a few strays in her childhood. The thought of cruel practices in the meat and dairy industry was all it took to ditch her meat-cravings.
"I can't stomach the thought of someone cutting a buffalo's throat, ramming a knife through a pig's heart or cramming chickens into cages so small they can't even spread a wing, let alone bear to ingest such misery," in a powerful interview in The Indian Express.
10.  John Abraham
A classic case of vegan bulking gone right is John Abraham. Among the fittest celebrities in Bollywood, John is vegetarian because he loves animals, and simply because he can. Abraham swears by vegetarian food and avoids meat in all forms to live and promote a cruelty-free way of living.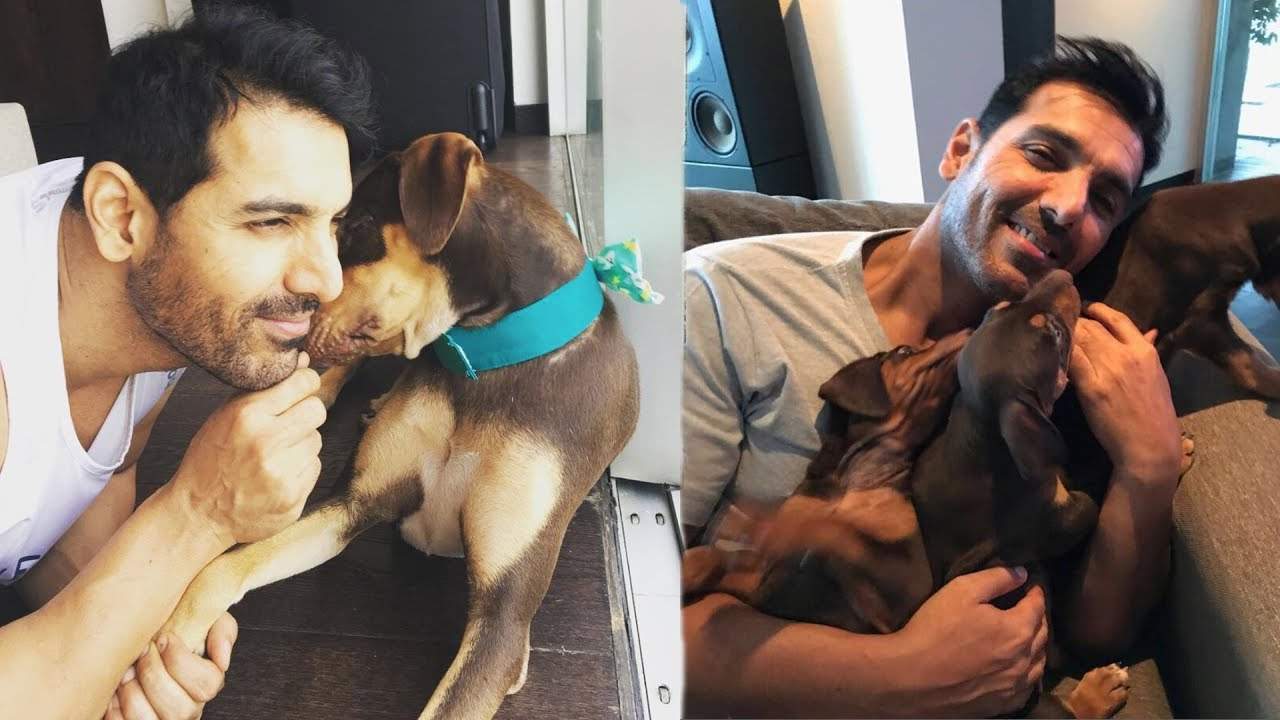 While there's no right answer to what the best food for the soul is, there's no shortage of reasons or influences to inspire our own choices.
Happy International Meatless Day!
Find latest and upcoming tech gadgets online on Tech2 Gadgets. Get technology news, gadgets reviews & ratings. Popular gadgets including laptop, tablet and mobile specifications, features, prices, comparison.