tech2 News StaffJul 12, 2018 21:18:56 IST
YouTube is rolling out a new tool for its creators, which will notify them anytime someone tries to steal their content. Of course, there is a T&C to this; the tool will be available next week, but only for creators who have over 1,00,000 subscribers.
The tool is aimed at putting an end to copyright infringement — an issue that a lot of creators battle with.
Before this tool was even rolled out, YouTube has still been doing the drill of sieving through the content, and comparing it to its catalogue, every time a new video is uploaded. As YouTube points out in its blog, it uses Copyright Match, to find if any other video exists on the platform with similar content.
However, the difference that the new tool brings is: till now, if some user re-uploaded an existing video that belongs to some other creator, the creator wasn't actually notified, but the one who duplicated the video was prompted with a copyright infringement warning.
With the new tool, YouTube basically gives the original creator the power to decide as to how they want to handle the scenario. Thus, the already existing feature has been made more useful for creators now, by bringing such incidents to their knowledge.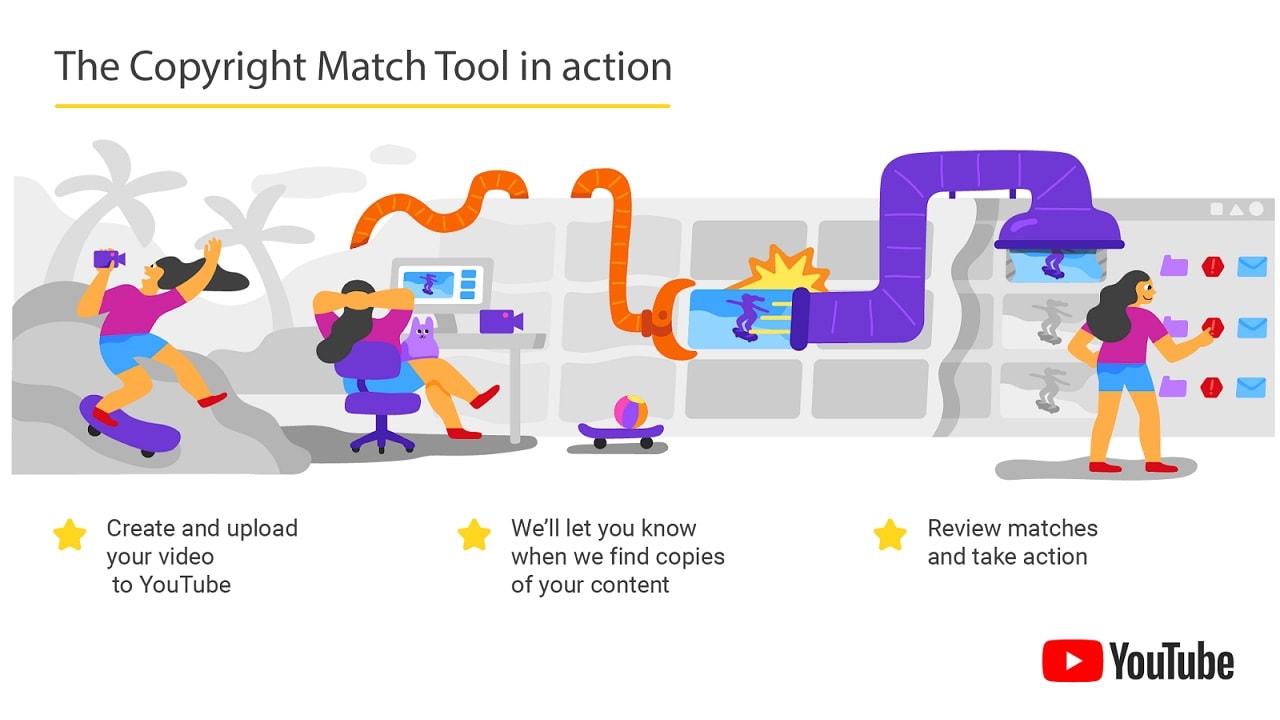 For the creators, when they are notified, they will have three ways to go about it:
They could contact the person who has uploaded the similar content
They can ask YouTube to take down that video
Do nothing about it
There are a few conditions to remember in case such a notification comes to you. First of all, whoever put the video first will have an upper hand in this situation. YouTube says, "The time of upload is how we determine who should be shown matches."
Secondly, the tool is essentially aimed at users who entirely re-uploading your video, as is. For someone who uses a clip of your video, for them you can always report via the copyright web form.
Finally, in a case when you are notified about your content being stolen and you choose to have it removed by YouTube, you can do so "with or without a 7-day delay to allow the uploader to correct the issue themselves".
Find latest and upcoming tech gadgets online on Tech2 Gadgets. Get technology news, gadgets reviews & ratings. Popular gadgets including laptop, tablet and mobile specifications, features, prices, comparison.