IANSFeb 13, 2018 18:01:28 IST
Young Indians are connected more through mobile dating applications and social media platforms, instead of matrimonial sites and advertisements, a survey showed here on Tuesday.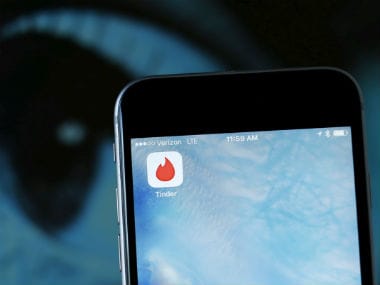 "Majority (around 55 percent) of the total respondents said they had used a dating app for casual dating, meaningful relationship/connections outside the prescribed norms and traditions," an Assocham statement said quoting the survey.
The social media arm of Assocham had conducted the survey of about 1,500 people in the age group of 20-30 years across 10 major cities, including the four metros, between January 1 and February 10, the statement said.
"Majority of respondents said it is safe and secure as it allows them to maintain anonymity even though it does have the option for full disclosure. "One is in complete control of whether or not to reveal their name, e-mail or post pictures and other personal details. Besides, there is no limit and one can connect with anyone worldwide," the survey added.
Dating apps are likely to gain much more popularity and following in the near future as they offer more choice and chances to meet people and connect with them online, D.S. Rawat, Secretary General, Assocham said.
"Though currently it is at a nascent stage and not even worth Rs 500 crore, but, with rising number of youngsters across India giving a try to online dating, it will soon become a multi-crore industry," he said.
Find latest and upcoming tech gadgets online on Tech2 Gadgets. Get technology news, gadgets reviews & ratings. Popular gadgets including laptop, tablet and mobile specifications, features, prices, comparison.