Shomik Sen BhattacharjeeJun 13, 2018 18:08:08 IST
Xiaomi has had a firm grip over the entry-level and budget smartphone market in India for well over a year now, but the Redmi Y1, which was expected to mark the introduction of its "Youth" series, made little to no dent on the market.
Less than eight months after the Y1 and Y1 lite were launched in India, Xiaomi is already preparing an update. The Redmi Y2 has been launched in India at a price of Rs 9,999 with the top end variant available for Rs 12,999, a price that puts the phone into the same bracket as the Redmi Note 5 and within shouting distance of the Redmi Note 5 Pro it launched earlier this year.
This seems to be a conscious decision by Xiaomi, who feel that youngsters love taking selfies, and a stellar camera is what they want under Rs 10,000. In terms of internals, the Y2 does seem like it offers a good deal for the price and also offers an AI-enabled dual-camera setup which left us in awe on the Redmi Note 5 Pro. The nagging question, however, is whether Xiaomi the Redmi Y2 is a sign that Xiaomi is running out of ideas. The design hasn't changed much and the likes of Oppo and Honor are already taking the lead on that front.
Build and Design: 7/10
The Redmi Y2 is the biggest smartphone Xiaomi has made to date. Now, it's not exactly entered phablet territory, but the Y2 is a big phone. It's even bigger than the Redmi Note 5 Pro which in my opinion was quite big. That said, it still fits well in one hand because of the curved back.
Well, apart from the size, there is little that has changed compared to the Y1 last year. We have the same boring design, which is beginning to become a bit too repetitive on Xiaomi smartphones in the budget. The polycarbonate body feels sturdy otherwise and also makes the phone 10 grams lighter than the all-metal Note 5.
Button placement has not changed either and neither has the placement of the micro USB port and the single, bottom-firing speaker. You also get a 3.5 mm headphone jack and an IR blaster on top. And you also get the same dual-SIM tray.
The back looks almost identical to that of the Redmi Note 5 Pro. The vertical dual-camera placement and the Xiaomi logo are on the exact same place on both phones and since we received a gold unit of the Redmi Y2, it was difficult to tell them apart when placed side by side.
Features: 7.5/10
The Redmi Y2 has a 5.99-inch HD+ display with an 18:9 aspect ratio. Under the hood, we see that the phone is powered by a Qualcomm Snapdragon 625 SoC and comes in two variants, one with 3 GB RAM + 32 GB storage and the second with 4 GB RAM + 64 GB storage.
The phone comes with a 16 MP "AI-powered" selfie camera which can take front-facing portrait photos.
The back of the device houses a dual-camera setup with 12 MP + 5 MP sensors that are arranged vertically and allow the phone to take bokeh photos as well.
In terms of connectivity, the phone has dual-SIM slots along with support for a micro-SD card. Both slots support 4G VoLTE. Apart from that, the phone features Bluetooth 4.1, Wi-Fi, GPS, and a fingerprint reader placed on the back. Powering the device is a 3,080 mAh battery and the phone will run Android 8.0 Oreo with Xiaomi's custom MIUI 9 skin.
Display: 7/10
Following the 2018 trend of taller displays, the Redmi Y2 gets an upgrade from a 5.5-inch IPS LCD display to a 5.99-inch display with an aspect ratio of 18:9. But thankfully, there's no notch. Unfortunately, the resolution hasn't improved much. It's now HD instead of HD+, but that's only because the display is taller now.
You don't normally notice pixelation while using the phone's UI, but it is noticeable when playing games or watching videos. Colours are neutral otherwise and the display does not have a bluish tinge something that a lot of budget displays do.
Contrast levels and viewing angles are fine, but hold it side by side with a full HD display and you'll be able to tell the difference. You do get the option to toggle the contrast and white balance in the display settings to your liking.
Software: 8/10
The Redmi Y1 last year was the device with which Xiaomi introduced MIUI 9, and the Y2 comes with the same, only this time with Android Oreo 8.1 and the May Security patch running on top. This makes it the first Xiaomi device to ship in India with Android Oreo 8.1. MIUI 10 is just around the corner, though.
While the Y2 does boast of coming with Oreo, there aren't any of the usual features which you associate with it present on the phone. There are no long-press options, no visible changes in the notification shade, etc. The interface is otherwise very fluid and, in typical Xiaomi fashion, the animations have been optimised to perfection.
There's nothing new here if you have used a Xiaomi smartphone released anytime this year. There are a few apps which come pre installed, such as Facebook, Netflix, NewsPoint, Amazon and PhonePe, but nothing you can't uninstall.
With a number of smartphone-makers opting for Android One these days, it's difficult to find a user interface which is faster or more fluid than Android One, but MIUI has to the closest in terms of stability. I'd still lean towards Android One though, solely because I find MIUI a tad too dull and boring.
That said, Xiaomi is expected to launch the global beta of MIUI 10 soon, so it should not be long before the Redmi Y2 gets an update as well.
Performance: 8/10
Xiaomi has upgraded the Redmi Y2 with a Qualcomm Snapdragon 625, which is a reasonable jump from the Snapdragon 435 used last year. The Snapdragon 625 may be a chip which is a little old to be seen on new devices, but you get eight ARM Cortex A53 cores clocked at 2.0 GHz.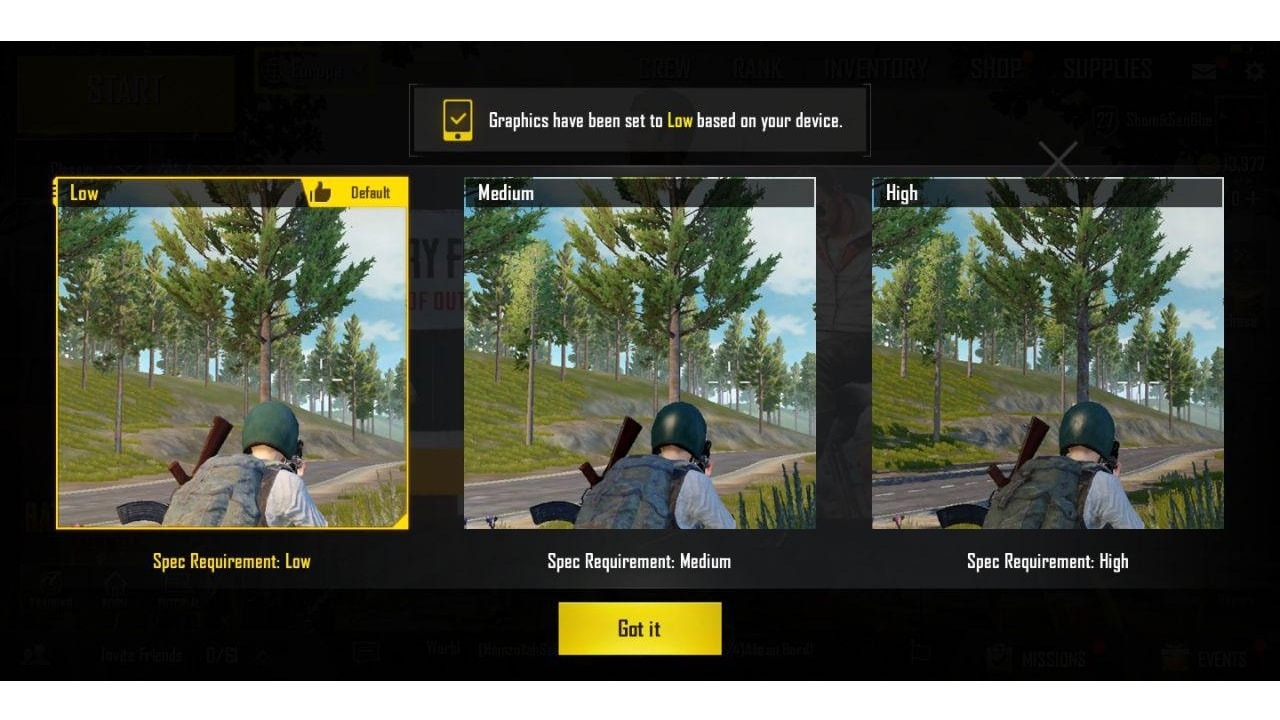 Multitasking was not really an issue either with the 3 GB of RAM we had in our unit. Things did freeze up if you do push the device too hard but under regular usage, apps worked well even in split-screen mode.
There is a visible improvement in performance, with faster app load times, marginally quicker installations and better gaming performance as well. I was able to play most games without any issue whatsoever as the Adreno 506 GPU had fewer pixels to push out. More demanding titles like PUBG ran on low settings but were totally playable.
The speaker on the phone is okay, but is nothing too spectacular. The audio does start distorting at higher volumes, so it's best to avoid that. Cellular call quality and reception were impeccable. Audio quality through the headphone jack was also pleasing, especially if you like a lot of bass.
Camera: 7.5/10
The camera is yet again the focus for Xiaomi with the Y2, this time, though, they are offering far more on paper than the last time we saw it. The Redmi Y2 features a dual-camera setup which features a primary 12 MP f/2.2 sensor with phase-detection autofocus and a secondary 5 MP sensor. This is only the second time that we are seeing an AI-enabled dual-camera setup being used by Xiaomi after the Note 5 Pro, so we were expecting good results.
The camera UI remains unchanged and is easy to get adjusted to. We get all the usual modes like square, panorama, manual, etc., along with a dedicated portrait mode. The modes remain unchanged for the 16 MP front-facing camera as well.
Shots in broad daylight came out well, which was expected, but there is a noticeable whitish tinge to photographs, which seems like an issue with the AI-processing. Image are not exactly colour accurate, but details and exposure levels are just right. Xiaomi seems to have toned down the AI-processing a little bit here as side-by-side shots from the Redmi Note 5 Pro look far more dramatic in comparison.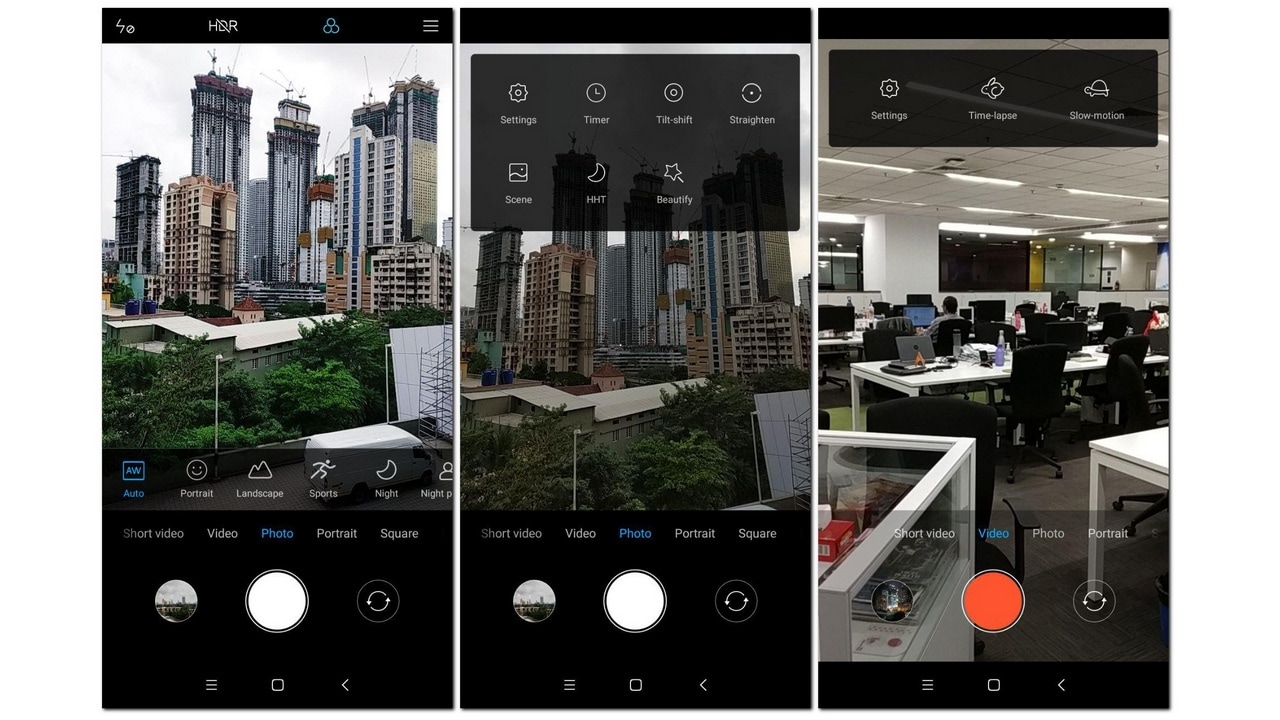 Portrait shots turned out well and Xiaomi claims that the camera gets better over time. While we did not notice any visible improvement in shots during our time with the phone, the results were consistently pleasing, given the price of the phone. The front camera does an equally good job here with great subject separation.
As for low-light shots which left us impressed on the Redmi Note 5 Pro, this time the results were not as pleasing. The camera tries very hard to get rid of the noise, but there is very little detail in any of the shots. There is also a very aggressive HDR mode which may help you capture detail in low-light, but you do need to have very steady hands. The HHT mode in the camera, which is meant for low-lighting conditions, does not help much.
Check out the Flickr album below for camera samples.
The front camera though does a commendable job in capturing selfies in low-light. If you're out with friends for dinner then you can count on the Redmi Y2 to handle the selfie duties. The LED light on the front also helps here.
Video shooting is capped at Full HD at 30 fps and the Y2 does the job if you need it to. There is also gyroscope-based EIS which works well enough to shoot casual videos. There is a visible drop in frames while panning, which needs to be kept in mind.
Battery: 7.5/10
The battery unit on the Y2 remains unchanged and for the most part, so does the battery life. I did get through a day's use with roughly 20 percent to spare. This was with the brightness left on auto and activity mostly included messaging on Telegram and WhatsApp, several dozen emails, half-an hour of music and roughly an hour of video streaming and gaming.
There's no fast-charging or anything of the sort added, so it will take you roughly an hour and twenty minutes to juice the phone up all the way.
Our standard PCMark Work 2.0 Battery Life test failed for some reason.
Verdict and price in India
The Redmi Y2 does get the job done, offering great selfies in most lighting conditions and the power to handle casual gaming and everyday tasks. The camera on the phone is arguably the best we've seen under Rs 10,000, and the minor updates in performance do make it a better device than its predecessor.
Does it warrant a buy for college-going students and others who just want a good selfie shooter? Under Rs 10,000, yes, totally. But if you look at more basic requirements like a better display, better battery life and even better processing, Xiaomi seems to be in trouble. On paper, smartphones like the Oppo RealMe 1 seems to offer a far superior display and a more capable processor, they're also cheaper.
Rs 12,999 for the 4 GB RAM + 64 GB storage model does seem a tad too high, however. That price puts it just Rs 1,000 shy of the Redmi Note 5 Pro, which is far more powerful and offers a much better camera experience.
This could be a sign that Xiaomi may be finally running out of ideas here, as brands like Oppo and Huawei are beginning to threaten its strongholds, offering not only better design but are also starting to offer better value for the hardware inside their phones. We're starting to see a trend where a Xiaomi phone is not an outright winner in its segment, and that's should be cause for concern.
Yes, the Redmi Y2 is a great phone, but now I'm no longer certain that Xiaomi makes the very best phone in its class.
Find latest and upcoming tech gadgets online on Tech2 Gadgets. Get technology news, gadgets reviews & ratings. Popular gadgets including laptop, tablet and mobile specifications, features, prices, comparison.