Shomik Sen Bhattacharjee May 08, 2018 17:37 PM IST
Back in March 2017, Instagram had announced that it was working on a way for users to book services via a company's business profile on the app. This was after Instagram had announced that it had more than a million advertisers on its platform.
What it did not mention at the time, was that it was also planning to integrate a native payments system into the app. It might have taken them a while to have it implemented, but shopping on Instagram without having to leave the app at all may soon be a reality. At the moment, this feature is only available to some users in the US. 
Now, it has been less than a week since we saw Facebook CEO Mark Zuckerberg take the stage at Facebook 's annual developer conference, F8 2018, and announce a number of small, but definitive, changes that will shape the way Facebook, WhatsApp and Instagram develop over the next year. What he did not talk about in detail was about how he was planning to integrate an e-commerce into Facebook's varied social media platforms.
But where exactly is Facebook headed with this?
Well, Instagram is certainly not the first app owned by Facebook to have an integrated payment system, and neither is it the first platform where Facebook has allowed businesses to offer their services. Beginning with chatbots for businesses on Messenger to the introduction of Marketplace in the Facebook app and also introducing WhatsApp for Business, Facebook has tried to cater to businesses over the past year but had so far not really thought about a native payment system to be built into the app. Would Instagram offer a solution on that front?
On its parent app, Facebook has provided businesses with a way to set up business profiles, host products campaigns, enlist their website and set up automated chatbots to interact directly with customers. All of it, without having to pay a penny. It also very recently introduced Marketplace into the iOS and Android app which lets you buy and sell items directly to the interested person. If that sounds a lot like OLX or eBay, then Marketplace is probably gunning for the same audience. However, Facebook will not take responsibility for a seller or buyer's actions on the platform, nor will it offer you a secure payment option.
In another massive step towards forming its own payments platform, Facebook also began beta testing a feature which lets Messenger users recharge mobile phones and other prepaid services. While it is currently limited to just that, it is expected to become a full-fledged peer-to-peer and peer-to-merchant payment soon, if things go as planned during the testing phase.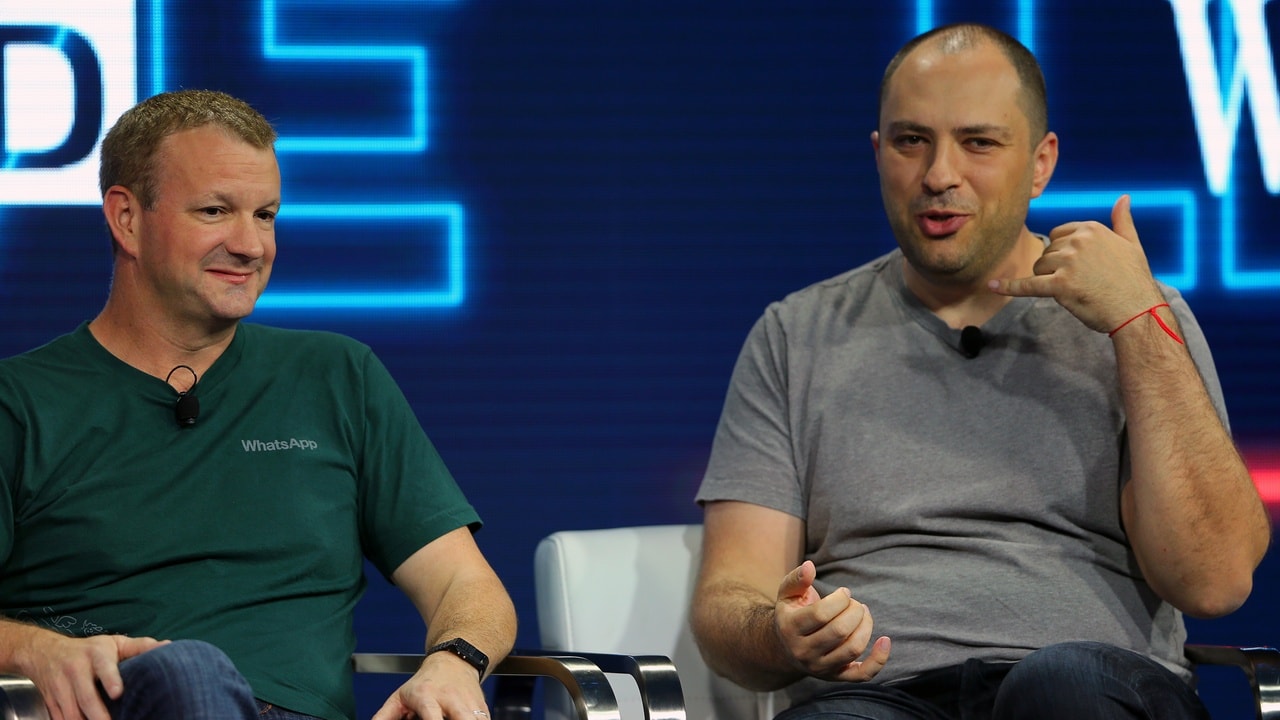 Brian Acton, co-founder of WhatsApp (L) and Jan Koum, co-founder and CEO of WhatsApp. Reuters
That brings us to WhatsApp, a property owned by Facebook, but where it sells no ads, no subscription costs and at least at the surface does not seem to be letting out user-information to any third-party agency. There's also WhatsApp Business, a separate app or platform for small businesses to interact better with their customers. But there is no monetisation happening there either. Yet.

A major reason why Facebook has not been able to monetise WhatsApp so far could be the presence of Jan Koum, the co-founder of WhatsApp who fought tooth and nail against any form of ads or surveillance on the platform. But Koum just left WhatsApp and also left Facebook's board of advisors along with it. So you could expect to see a lot of changes in the coming months as far as WhatsApp is concerned.
Instagram has been a platform that has grown enormously since Facebook bought it in 2012. It did take time for things to pick up the pace, but with over 500 million daily active users currently, it has emerged as not only one of the most popular image/video sharing platforms but also one of the most marketable platforms for ads and sponsored content. It was only a matter of time before Facebook introduced a monetisation feature on it. Ads are one part of it, letting businesses directly sell their products or services on Instagram is the logical next step.
Instagram's native payment option is only available to select users in the US and UK so far. Image: TechCrunch
Looking at the number of features being tested on Instagram, Facebook surely wants Instagram to be more than just an image sharing social media network. From being labelled as 'Snapchat copycats' after Facebook blatantly ripped off Snapchat's Stories feature and built it into Instagram, it has left Snapchat trailing by a massive margin. With the introduction of the 'Paid Partnership' tag to letting users see a 'Shop' option directly below their favourite fashion label, Facebook seems to have picked the right time to get more and more people invested on Instagram platform. The kind of numbers and growth Instagram has shown with Stories, in addition to its monthly user base — around 800 million — makes the platform ripe for monetisation.
Facebook certainly looks to be pushing its e-commerce ambitions with these new features. Its user base justifies those kind of investments. But will that come at a further cost to data privacy? Only time will tell.
The native payments feature on Instagram could pave the way for introducing it on other Facebook properties as well. It's certainly a bet which Facebook hopes will pay off.
Tech2 is now on WhatsApp. For all the buzz on the latest tech and science, sign up for our WhatsApp services. Just go to Tech2.com/Whatsapp and hit the Subscribe button.