tech2 News Staff May 08, 2018 12:39:33 IST
As announced at the F8 2018, Facebook will soon be rolling out a bunch of new features for WhatsApp, which includes group video calling and third party stickers, among others.
Now, in a new report it has been revealed that WhatsApp is simultaneously also developing a Business app for iOS. Reportedly, WhatsApp has already started to work on the new app. WhatsApp Business was first launched in January this year, however, it has only been available on Android.
This was first reported by WABetaInfo, which claims that the app is already being worked on and is in its initial phase right now. Which means the final release could take a while.
Apparently, WhatsApp was found to be working on enabling a 'Greeting Message' feature, which is basically a customised automated message sent to customers or followers. Something Facebook also allows pages to do.
Basically, it was found that the feature will allow a business to send an automatic message to new customers, or after 14 days of no activity with a customised message. Although features like Labels and Quick Replies were found to be missing in the iOS Business app.
Ever since WhatsApp Business for Android was launched, many users on iOS have been requesting for the iOS version of it. In the span of less than 5 months, WhatsApp for Business already has 3 million users globally.
In addition to that, WhatsApp for Android (beta) was also recently updated to version 2.18.138. WABetaInfo also reports that the latest update shows that WhatsApp may have registered for a new domain called wa.me. This domain is a shortlink for api.whatsapp.com, and can be used to quickly open a chat in WhatsApp.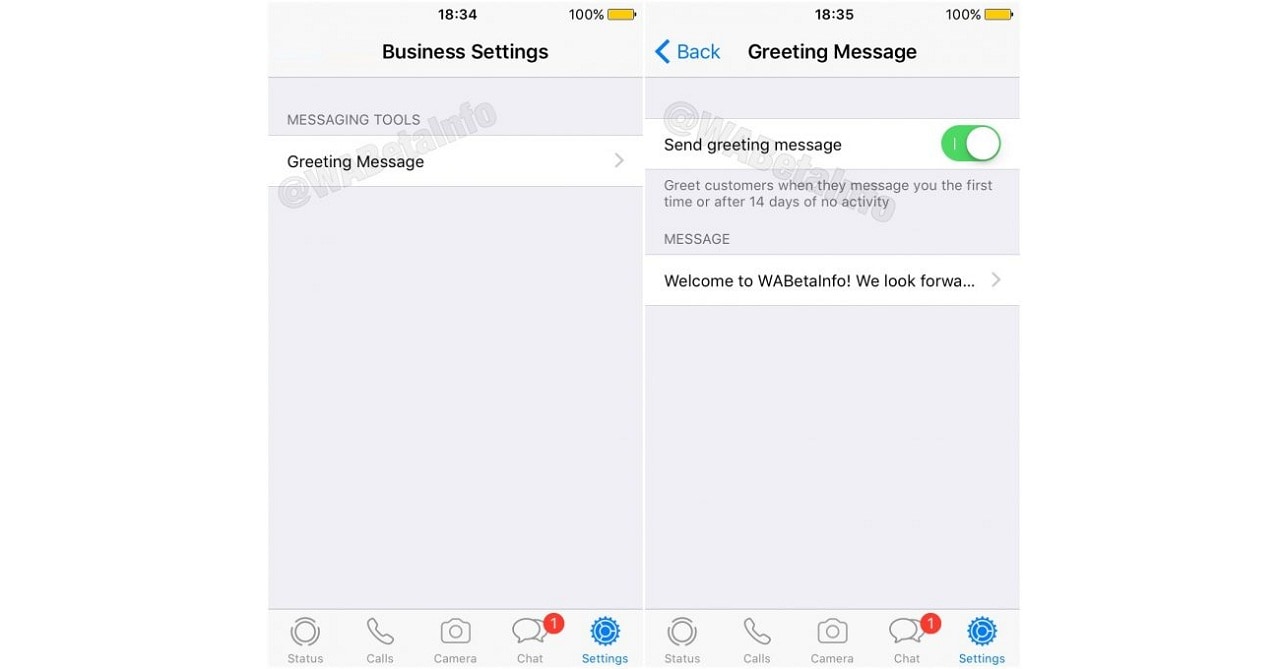 This could possibly mean that WhatsApp will soon allow users to automatically launch a particular chat without the help of the app in the browser. The new Android beta version reportedly also brings a feature called 'Top emoji', which places the the most used emojis on top of the emoji board.
Tech2 is now on WhatsApp. For all the buzz on the latest tech and science, sign up for our WhatsApp services. Just go to Tech2.com/Whatsapp and hit the Subscribe button.