tech2 News StaffSep 28, 2017 06:58:39 IST
The Western Railways Railway Protection Force (RPF) has launched a safety application oriented towards women. The application has been developed by EyeWatch Technologies, which have their own dedicated safety app geared for women, known as EyeWatch safety. Previously, the application has been launched by the Railways for Gurgaon, Kolkata, Amravati, Nashik, Nagpur, Bagalkot, Belgaum, and the states of Goa and Uttar Pradesh.
On starting up the application, users have to enter in a mobile number and password. The application then authenticates the user through an OTP. Users then have to choose the location of the compartment in the train, whether it is at the start, middle or end of the train. Users also have to specify the kind of bogie, General, First Class, General Women or First Class Women. users can then configure the name of guardians, doctors and security personnel. Up to eight emergency contacts can be fed in at a time.
A single "personal alert" button press instantly sends audio, video and geolocation to the RPF control room. The button also sends an SMS message to the pre-configured number of a guardian. The alert button can also be triggered by pressing the power button four times in rapid succession. There are dedicated buttons for sexual harassment, security and medical problems. A one tap emergency taxi button instantly summons a taxi to the location. Up to 60 seconds of audio before triggering the alert button, and 20 seconds of video after triggering the alert, can be relayed to the RPF control room.
Users can also configure medical details such as blood group, the details of the doctor, and other comments. If the user has any medical problems such as heart conditions, diabetes or asthma, this can be fed into the system as well. With all this information available, the RPF is better prepared to respond to a medical emergency. The insurance details such as the insurer number, the policy number and the validity can also be fed in.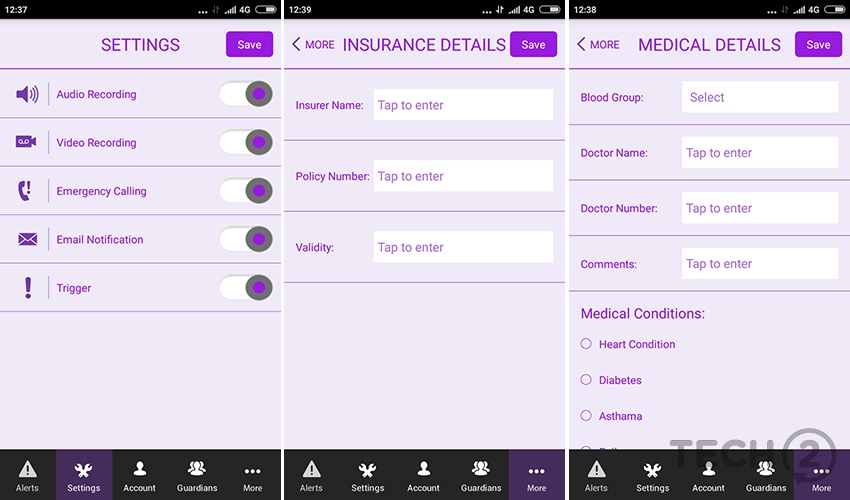 The application helps reduce the response time for the RPF by instantly sending the dedicated data to the control room. The system has been configured to accommodate up to two million alerts a day. Users can cancel the alerts by entering the password, and there is a facility to confirm that users are safe by notifying guardians through the app itself. The RPF has been trained to respond to alerts from the app, and mock drills have also been conducted. EyeWatch Railways has been geofenced to work only on railway premises, between Churchgate and Borivili. The app is free and is available on iOS and Android.
Find latest and upcoming tech gadgets online on Tech2 Gadgets. Get technology news, gadgets reviews & ratings. Popular gadgets including laptop, tablet and mobile specifications, features, prices, comparison.