Sneha SharmaAug 08, 2018 00:00:33 IST
Instagram is slowly beginning to add a new music sticker feature which can be found along with the other stickers like GIF's, location, tags, hashtags, polls and questions. Now all your dreams of featuring in music video might come true, well at least partially.
By using this sticker you can search for a specific song, artist, genre, something according to your mood or even what's trending. After selecting the perfect song for your video, you can pick the specific snippet from the song that you'd like to go along with your video. The music snippet can last for 15 seconds.  Usually, the default option on the cruiser is of seven to eight seconds.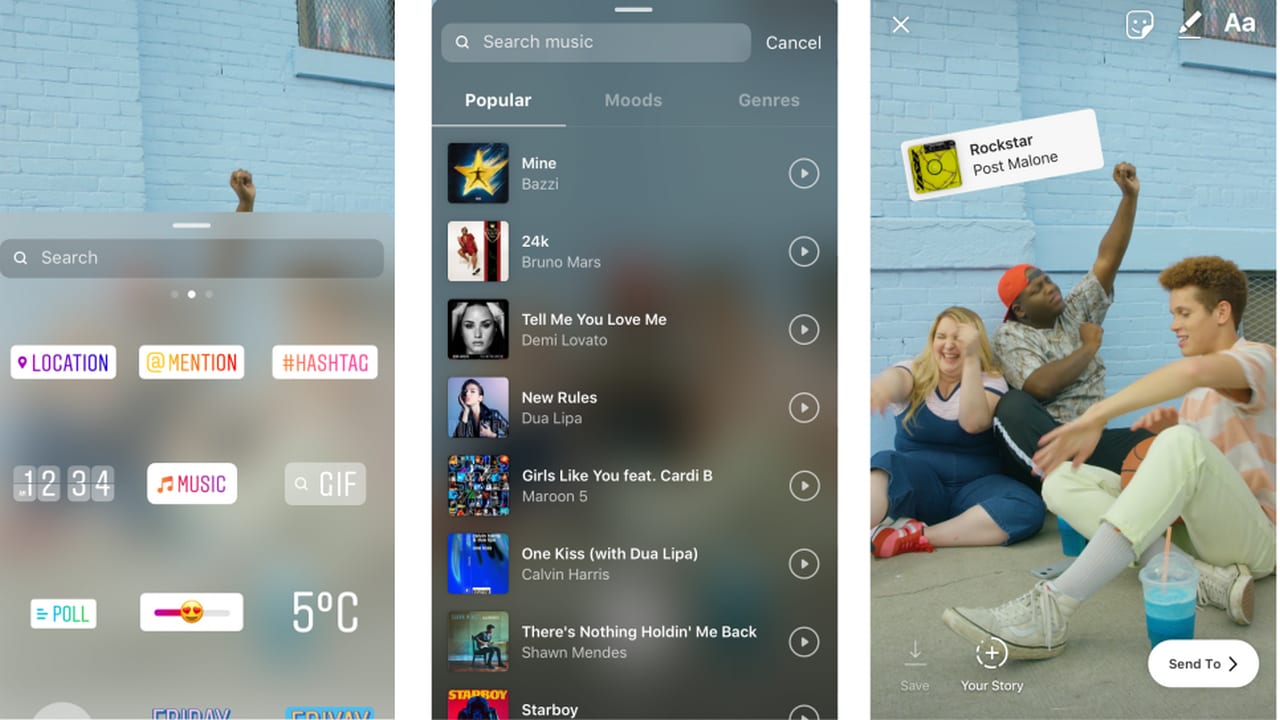 iOS users have an additional option. They can switch to the Music shutter mode in the stories before recording the video. Through this, they can easily sync their moves to the beats of the music. Instagram says that it will soon update this feature for Android users as well.
Your followers can easily check out the song that you're jamming on as it gives out the information of which song is being played and who the artist is. Currently, there is no option of linking the artist's Instagram profile to the song. This addition should be done as it might be fruitful for the musician.
Currently, this update is only available in seven countries even though the update is supposed to come with version 51. They are Australia, New Zealand, France, Germany, Sweden, UK and US.
Find latest and upcoming tech gadgets online on Tech2 Gadgets. Get technology news, gadgets reviews & ratings. Popular gadgets including laptop, tablet and mobile specifications, features, prices, comparison.