ReutersSep 18, 2017 18:45:21 IST
Uber will face a big jump in the fee it pays to operate in London to 2.9 million pounds if the ride hailing company is granted a new licence by the city's transport authority.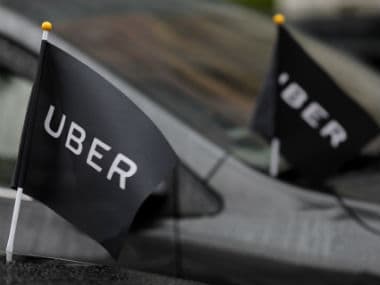 Transport for London said on 18 September companies with more than 10,000 vehicles would pay 2.9 million pounds ($4 million) for a licence under a new multi-tiered system coming into force this week.
In 2012, Uber paid less than 3,000 pounds for a five-year licence to operate in London, which was extended in May by four months partly because TfL needed to finalise its new fees system.
Uber, which allows users to book journeys on their smartphones, has roughly 40,000 drivers in London. A decision on Uber's licence is due by the end of the month.
TfL's General Manager of Taxi & Private Hire Helen Chapman said: "There has been a huge growth in the industry in recent years and it is only fair that the licence fee reflects the costs of regulation and enforcement."
"The changes to fees will help us fund additional compliance officers who do a crucial job cracking down on illegal and dangerous activity," she said.
Uber has previously said it backed the principle of large firms paying more. The company declined to comment on 18 September on the licence fees.
The number of private hire drivers in London has almost doubled to more than 116,000 from 65,000 in 2013/14, prompting TfL's decision to introduce higher fees for the bigger operators.
Uber has faced protests from drivers of London's traditional black cabs and criticism over working conditions.
Several British lawmakers wrote a letter last week calling for Uber's licence not to be renewed, accusing it of not being a "fit and proper operator" and criticising its record on safety and working rights.
The GMB union handed in a petition with 100,000 signatures on Monday to TfL, calling on Uber to improve workers' rights or "get out of London" ahead of the licence decision.
An Uber spokesman said the company was taking steps to improve security for its drivers and that they are paid more than the minimum wage, enjoying the flexibility offered by the app
Tech2 is now on WhatsApp. For all the buzz on the latest tech and science, sign up for our WhatsApp services. Just go to Tech2.com/Whatsapp and hit the Subscribe button.