Shomik Sen BhattacharjeeFeb 28, 2018 22:37:04 IST
As we head into Day 4 of Mobile World Congress 2018 in Barcelona, we have already witnessed a number of key launches from most of the big names in the global smartphone market. The list of launches also includes a number of flagship smartphones from the likes of Samsung, Nokia, Sony and even Asus.
Now, going by the general trend, every year flagship smartphones bring something new to the table and also have a few tricks up its sleeve to help set it apart from its rivals. While most of these tricks are value additions through software, we do come across a few major breakthroughs in terms of hardware as well.
Here's a look at what we think were the major hardware breakthroughs at MWC 2018 so far:
1. 4K HDR Video Recording on the Sony Xperia XZ2
While Sony's flagships generally pale in comparison to rival flagships, the company does come up with a couple of novelty tricks every year which are usually impractical or just badly implemented. In the Xperia XZ1 last year, we saw Sony introduce its 3D Creator app, which looked great in their product presentations, but just didn't work the way it was expected to in real life.
This year, things do seem a bit more practical with the Xperia XZ2. The 19 MP f/2.0 sensor on the back of the smartphone is now capable of 4K HDR recording. A first on any smartphone. The video clips shot in 4K HDR will essentially come with a lot more depth in terms of colour, making it a great companion for content creators. With the rise in the number of HDR-ready displays, this is a trend we hope to see catching on.
The downside with the XZ2, though, is the lack of optical image stabilisation, which sounds like a no-brainer for flagship smartphones in 2018, but, well, Sony decided to skimp on that. The phone does come with electronic image stabilisation which should be able to handle a reasonable amount of shakes. Sony has also added improvements to its Super Slo-Mo camera. The XZ2 is capable of shooting at 960 fps
2. Dual-Aperture capable cameras on the Galaxy S9 and S9 Plus
Before heading into Samsung's presentation of the Galaxy S9, we knew that Samsung was banking heavily on the cameras this time round. But having a camera system capable of two apertures is certainly something no other smartphone manufacturer has thought of implementing.
The Samsung Galaxy S9 features a 12 MP dual-pixel ISOCELL sensor with a native aperture of f/1.5 which is also the largest on any smartphone so far. The camera achieves the second aperture of f/2.4 by narrowing down the area through which light hits the sensor. Samsung claims that this is to avoid over-brightening of photos in really bright scenes. Images, will, in theory, also be sharper with a smaller aperture.
The wider (widest on a smartphone) f/1.5 aperture is also expected to help a lot with photographs in low-light as well as with getting a shallow depth of field.
3. Vivo APEX concept
The Vivo APEX concept is certainly the most eye-catching gadget at MWC this year. At CES in January, Vivo had showcased the first smartphone with an under-display fingerprint scanner courtesy of Synaptics Clear ID technology. A month later, Vivo's back with the APEX concept which features a display with a screen-to-body ratio of more than 90 percent.
What that essentially translates to is a smartphone that is almost all screen on the front. A large portion of the display is covered with an under-display fingerprint scanner as well, which is an achievement in itself. But where is the earpiece and the front camera you may ask? For the former, Vivo has decided to go ahead with a bone-conducting vibration system which transforms the entire body of the phone into a transmitter of sound waves. This was seen on the Xiaomi's Mi Mix, but was later dumped because it didn't work too well.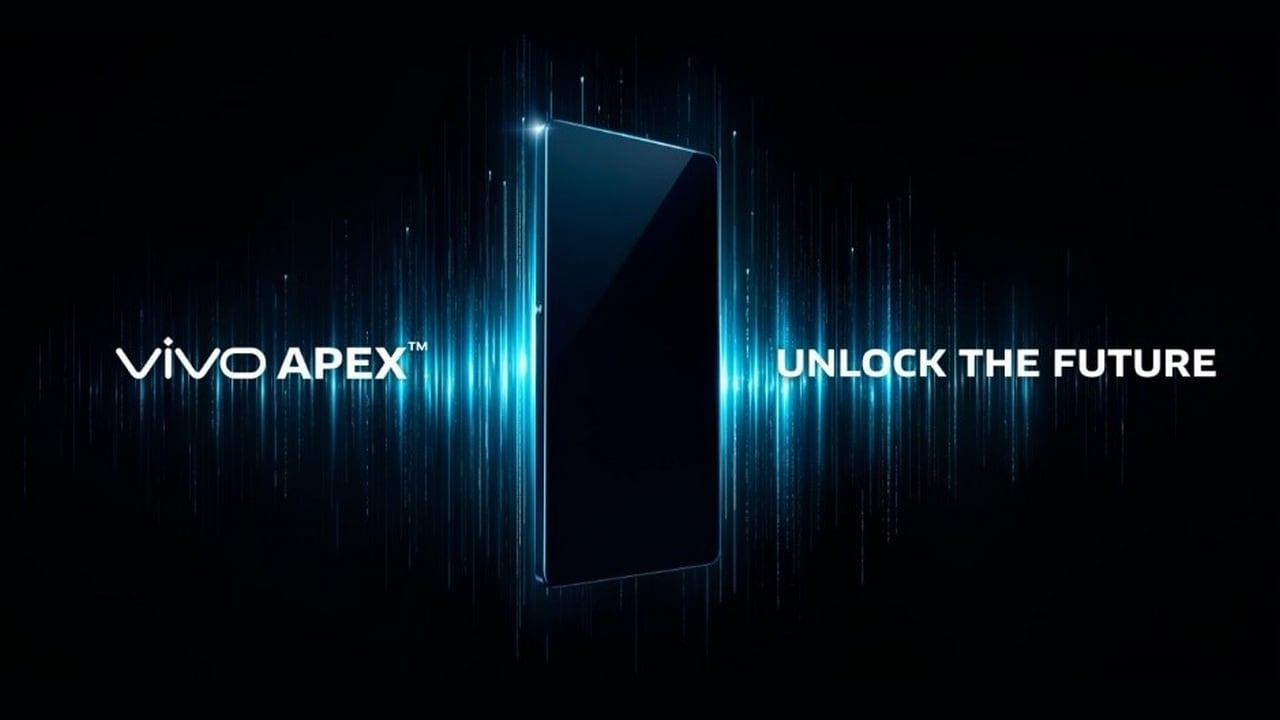 As for the front camera, this has been moved to the top of the phone where you would generally expect a SIM card tray. To trigger the front camera one needs to tap the top of the module causing it to slide out. Certainly not the most convenient place to have a front camera, but hey, it looks very cool, so we think it's a win overall.
Smartphones are getting better each year and so is the hardware that goes into them. It is still quite interesting to see how companies prioritise on and reveal new ways to implement components which we may easily overlook.
Be sure to follow our MWC 2018 page, Twitter and Facebook channels for LIVE updates from the show floor.
Find latest and upcoming tech gadgets online on Tech2 Gadgets. Get technology news, gadgets reviews & ratings. Popular gadgets including laptop, tablet and mobile specifications, features, prices, comparison.